Regular price
M.R.P
₹450
Sale price
₹450
Unit price
per
(Inclusive of all taxes)
No ammonia or harsh chemicals.
Non dripping and no stain formula.
Complete grey coverage in 10 mins.
Lasts longer and safe for facial skin.
Generic Name: Beard Color
Country of Origin: INDIA
Marketed by: Zed Lifestyle Pvt. Ltd., 711, Shapath V, S.G. Road, Prahlad Nagar, Ahmedabad, Gujarat – 380015
Manufacturer:N.G. Electro Products Pvt. Ltd. Unit- II, Plot No.- 36, HIMUDA Industrial Area, Phase- IV, Village- Bhatolikalan, The. Baddi- 173205, Dist. Solan (HP)
Best Before: 730 Days from date of manufacture
Check estimated delivery date
How To Use
STEP 1​:
Squeeze out the same amount of cream from cream colorant and developer in the mixing tray and mix the two ​
STEP 2:
Apply on the beard with the applicator brush on the desired area using the flat part of the applicator brush.​
STEP 3​:
Let it dry for 10-15 minutes and rinse thoroughly with wate and Beard wash ​
STEP 4​:
Rinse out the beard, mustache and sideburns with lukewarm water and  Godfather Beard Wash.​
Frequently Asked Questions
How long does the color last?
Everyone's hair quality is different so it's difficult to say the exact amount of days, however, using a mild beard wash will help the colour stay on for a week or two.
Will it reacts with my skin?
Our products are made using ingredients which arent harmful for the skin, however we recommend doing a patch test before using it full-flegedly.
Is it Ammonia free?
Yes it is Ammonia free and safe to use on beard.
View full details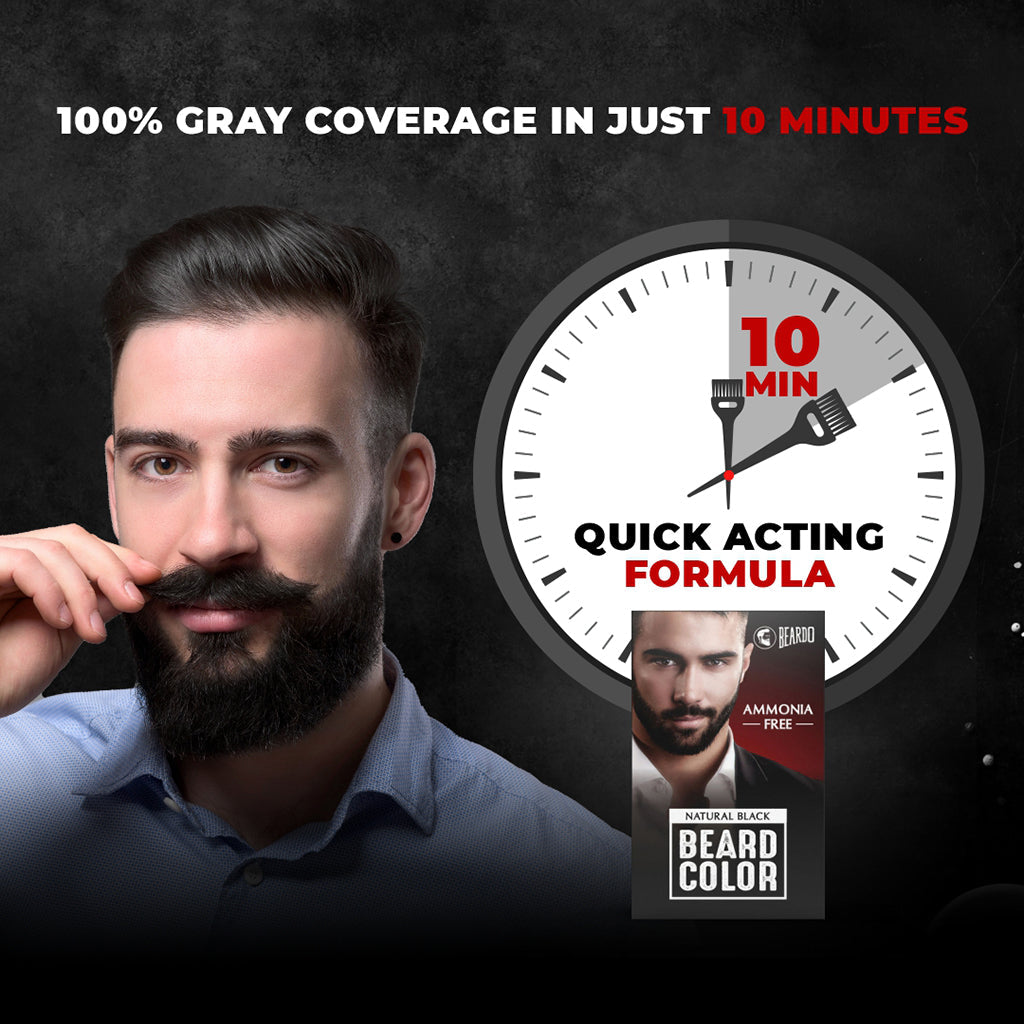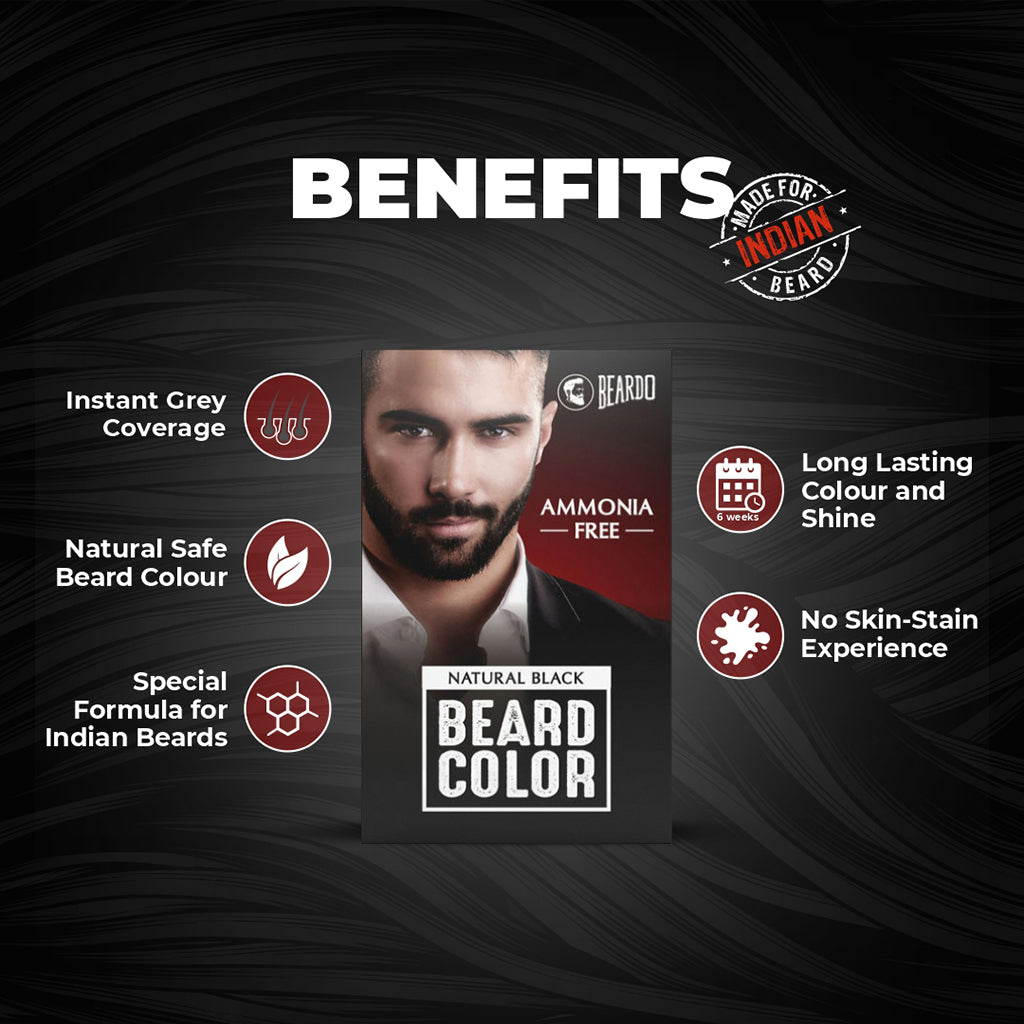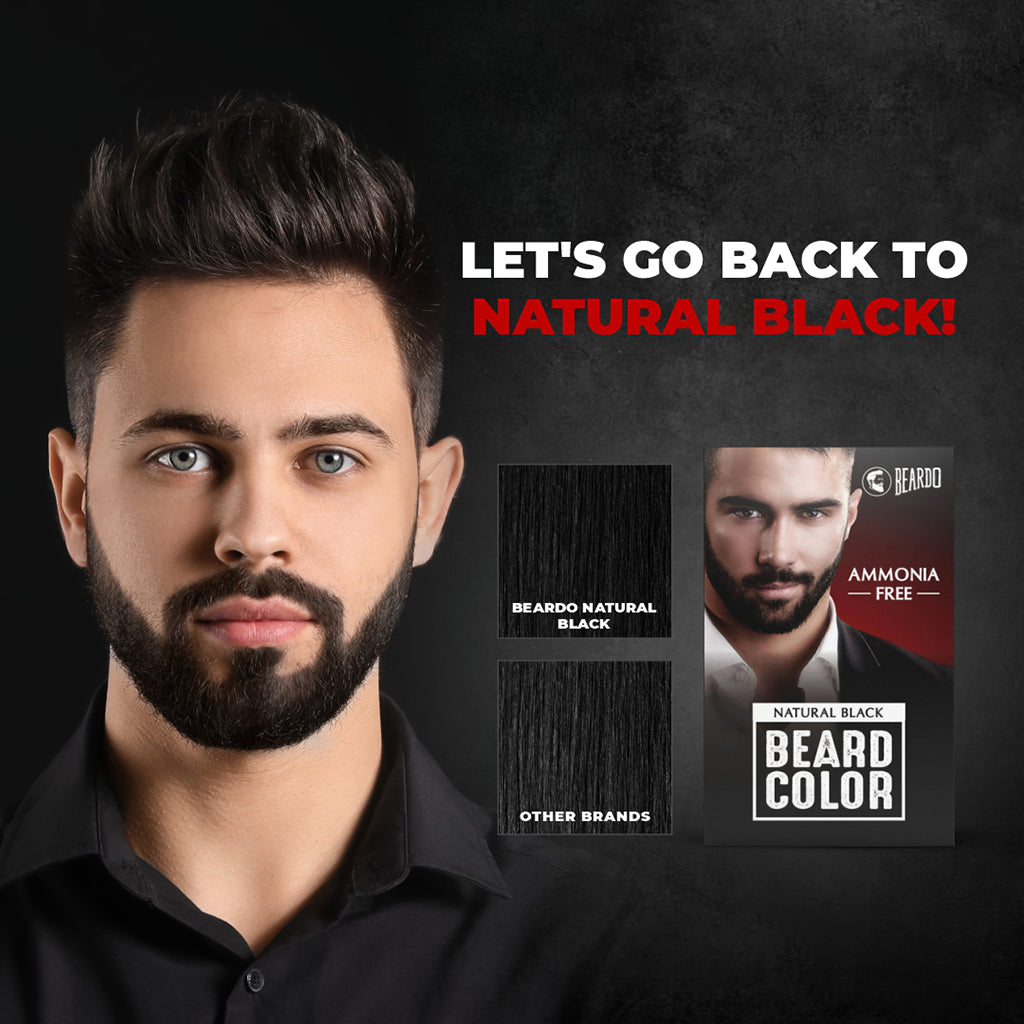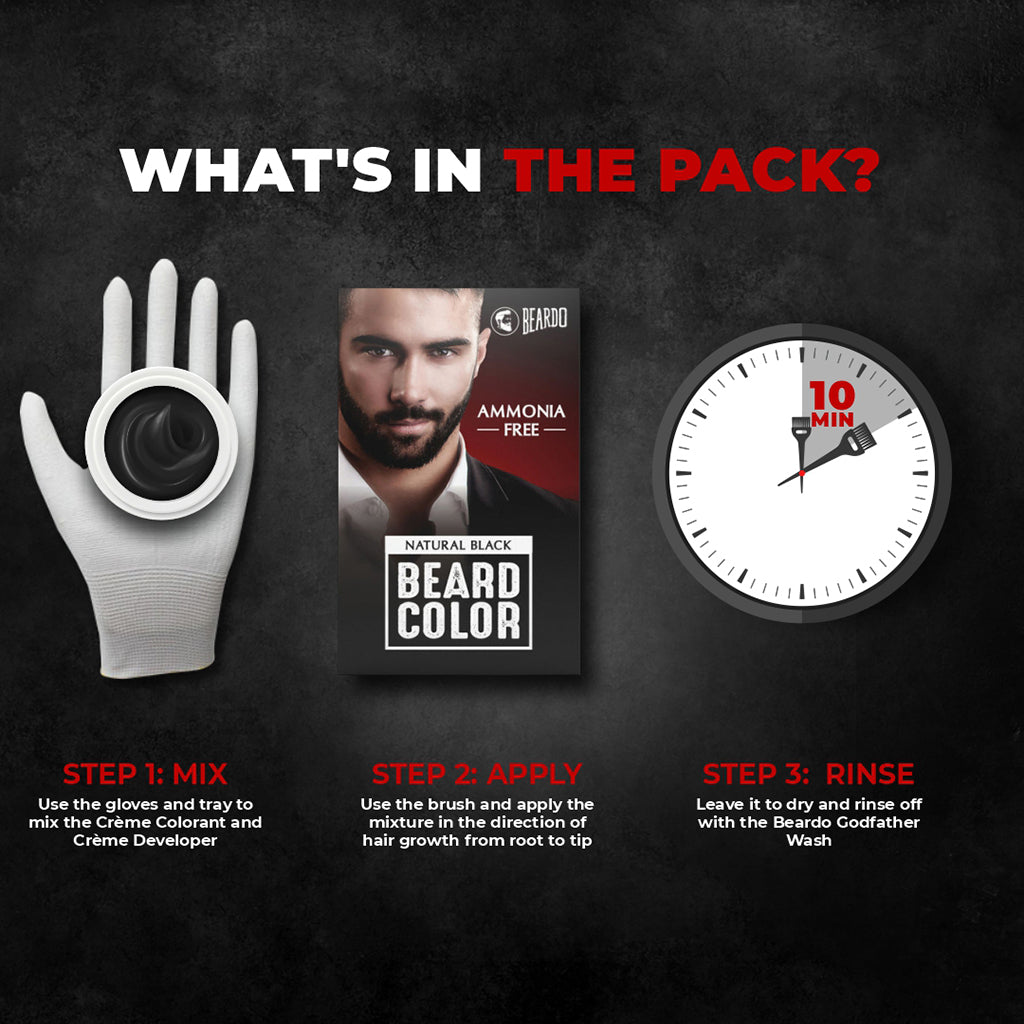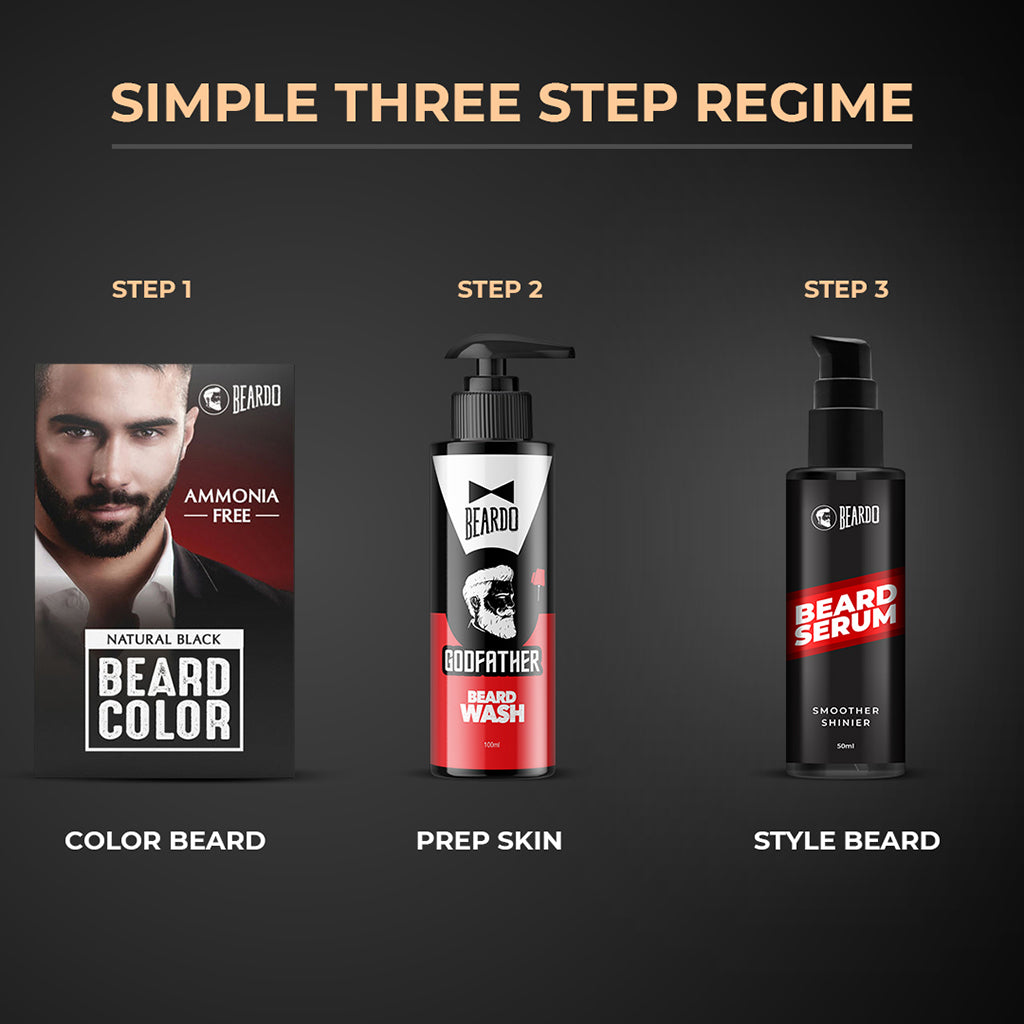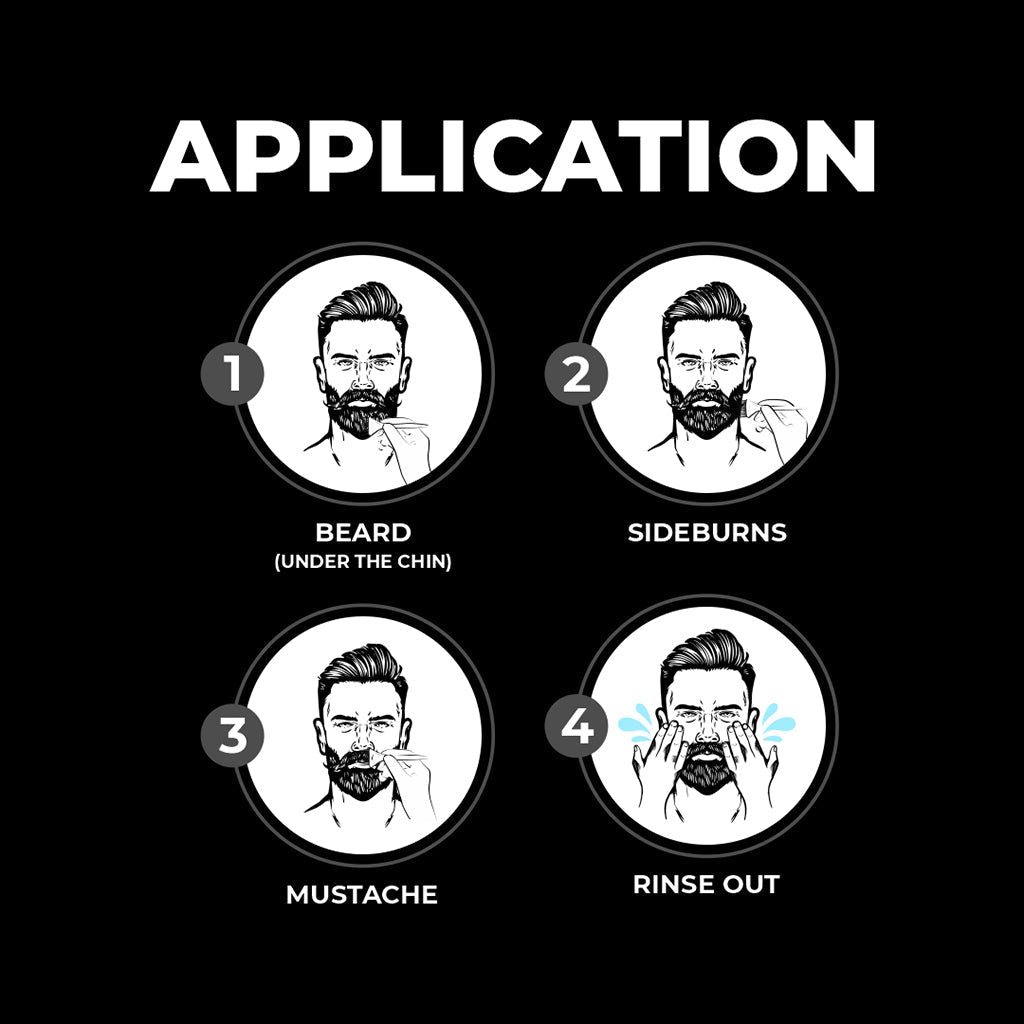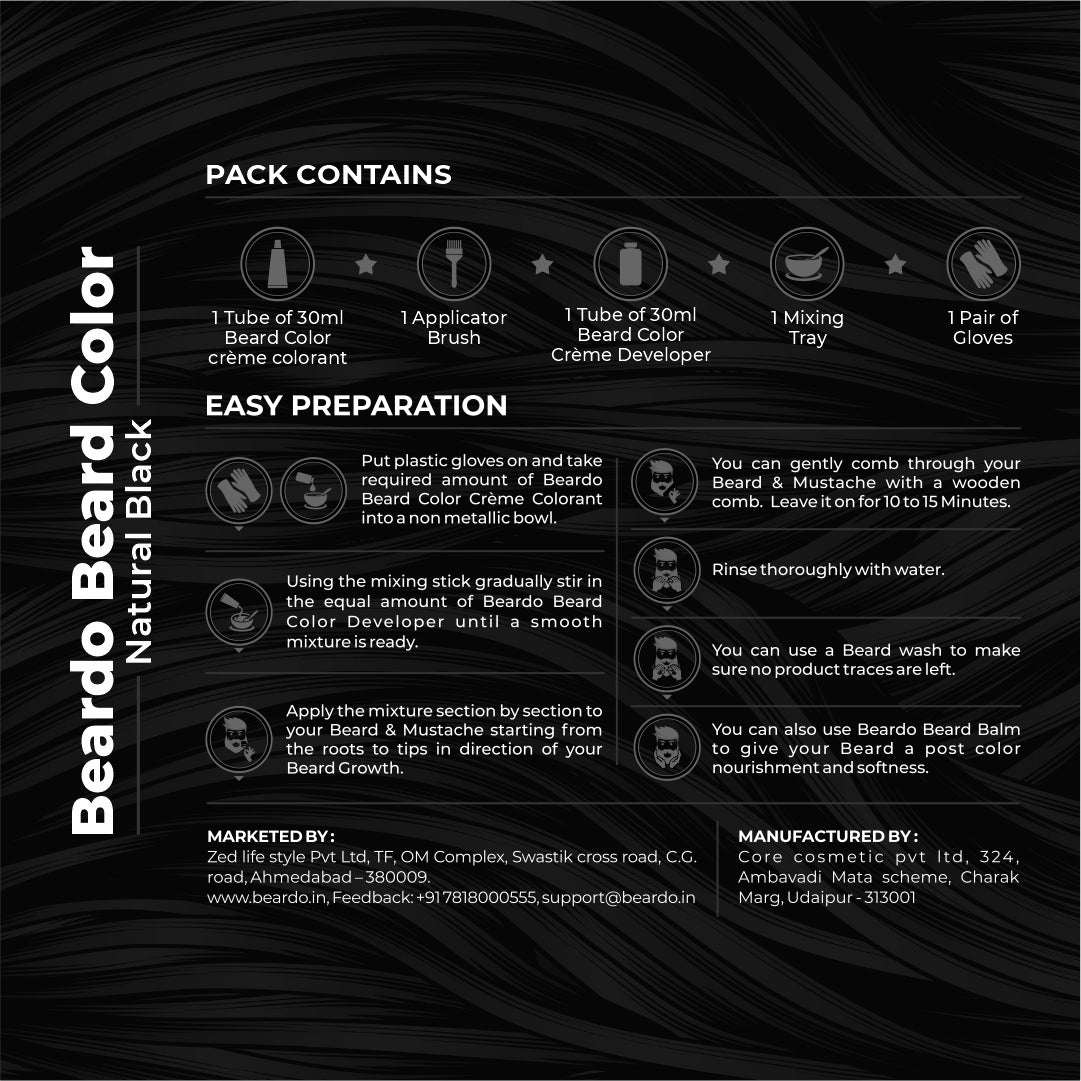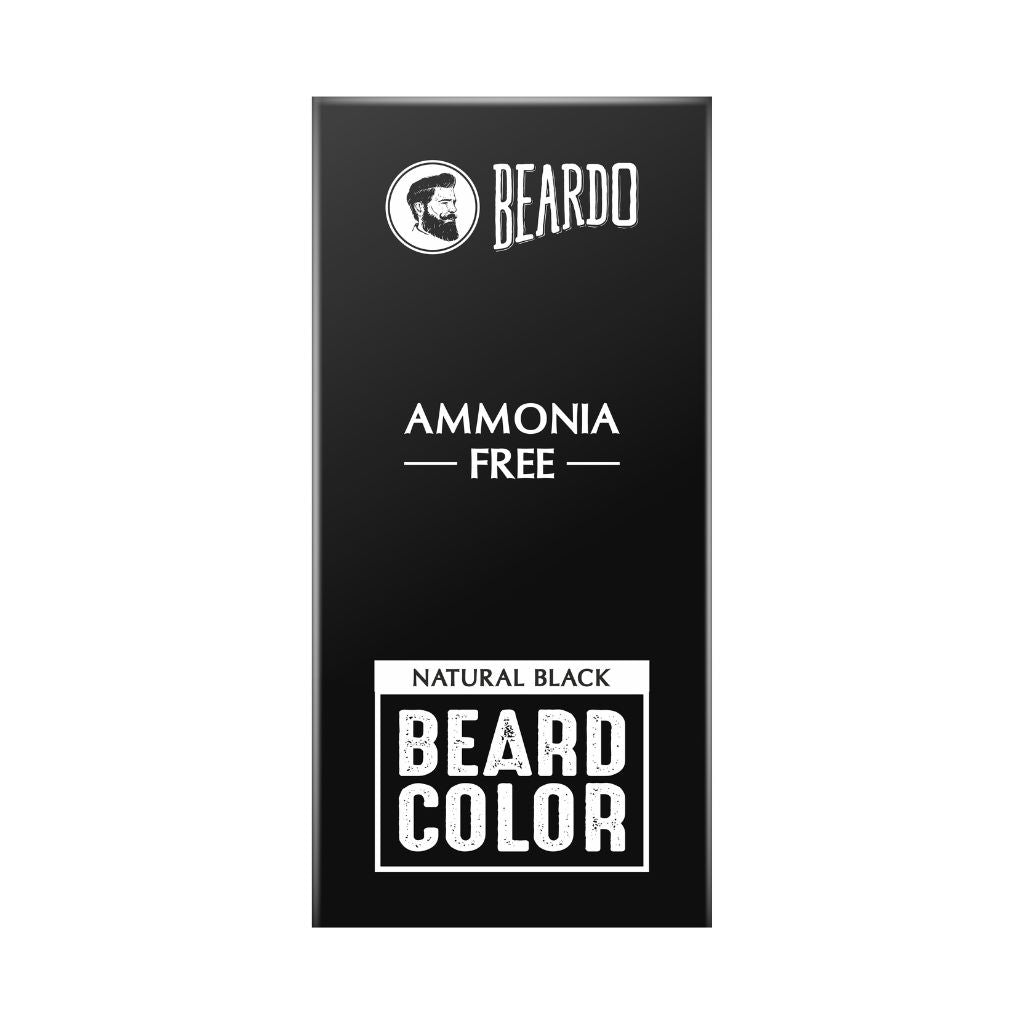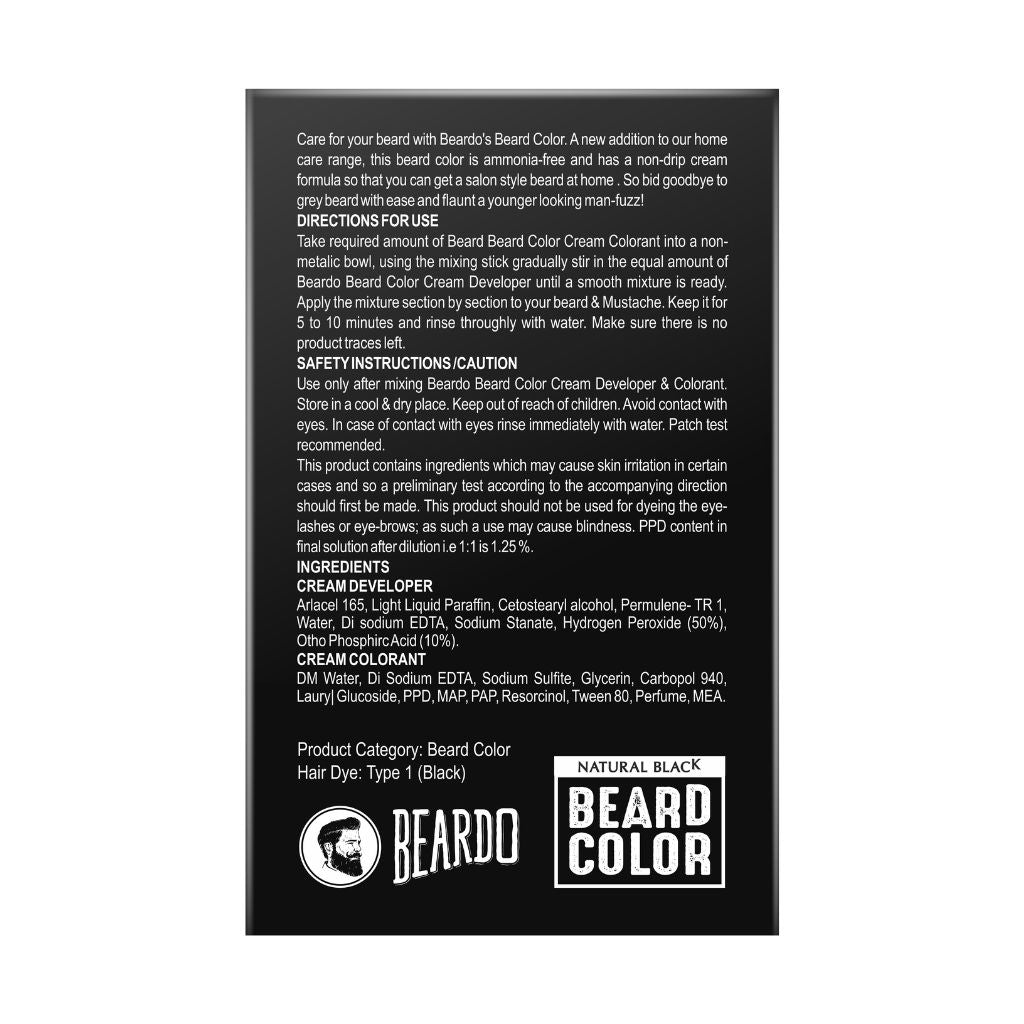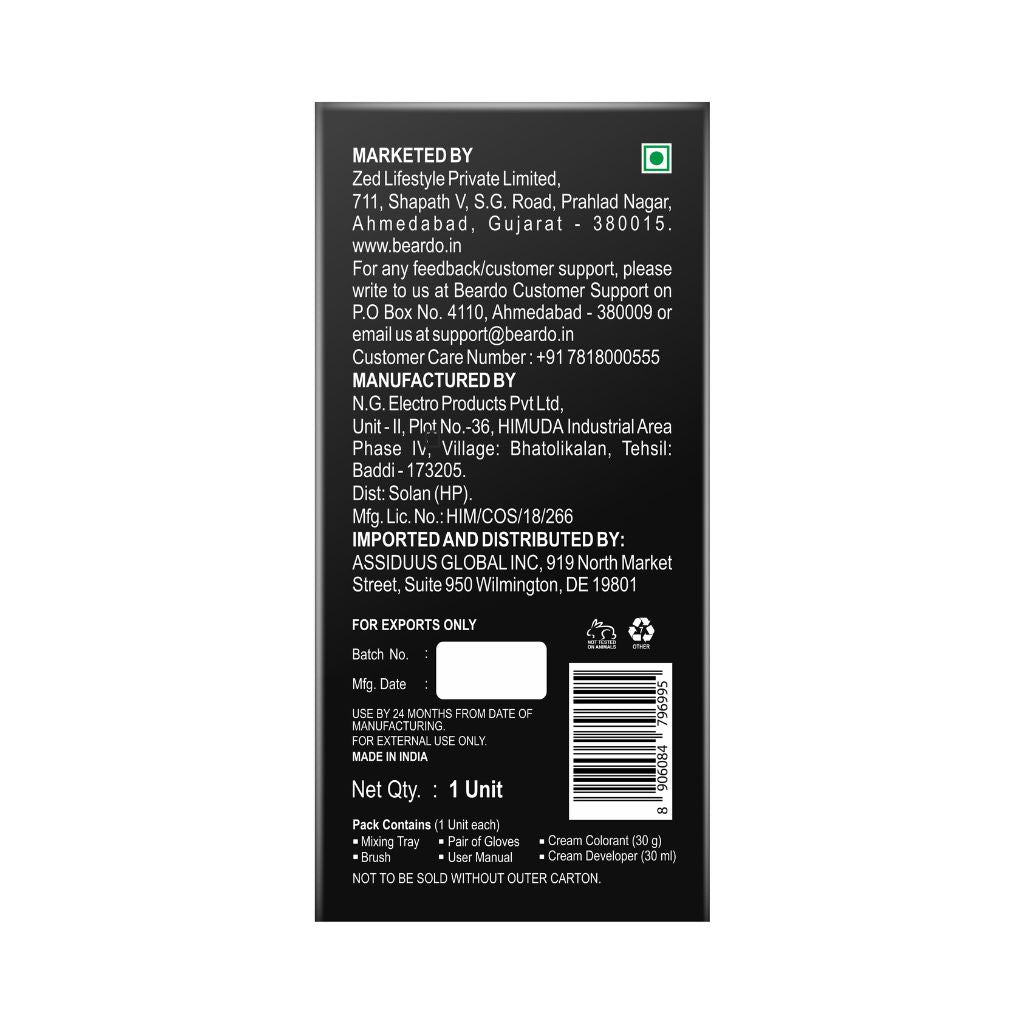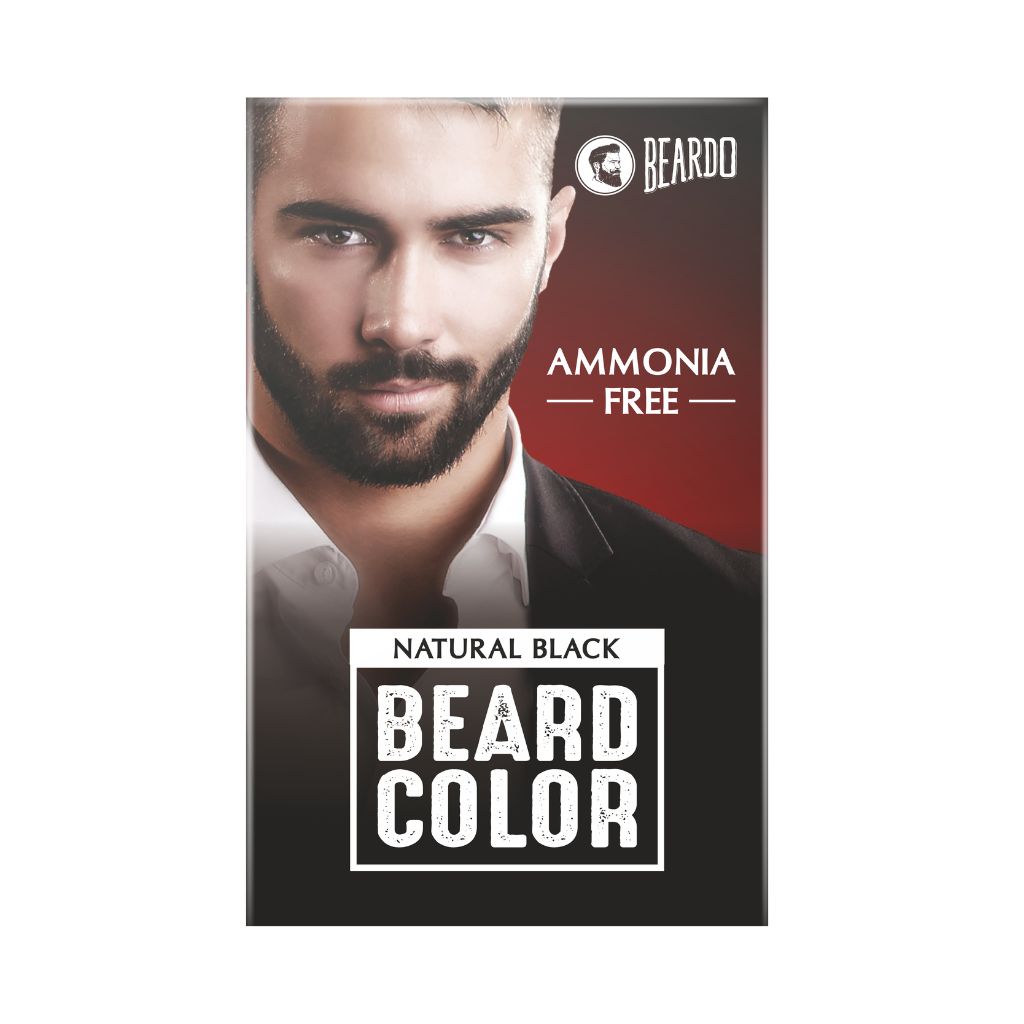 EASY AND SAFE TO USE ​
Regular hair colors are meant to be applied only on your crown and are unsafe to be used on face. Beardo Beard Color has been specially formulated to be applied on facial hair. It is safe as it is ammonia-free and doesn't have harsh chemicals that stain or damage the skin. It has a smooth texture and non-drip formula that gives 100 % grey coverage and works in just 10 minutes and lasts long.​
GET YOUR TRUE COLOR​
When we're talking about dyeing your beard, we're talking about putting chemicals on your face. If that freaks you out, the Beardo Beard Color is ammonia free that gives your beard a Natural Black Color. Mix up the ingredients into a paste and apply it to your beard using the included brush, just like you would any other dye. And don't worry, it's still permanent.​
Product Information
Generic Name: Hair Color Country of Origin: INDIA Marketed by: Zed Lifestyle Pvt. Ltd., 711, Shapath V, S.G. Road, Prahlad Nagar, Ahmedabad, Gujarat – 380015 Manufacturer: NG Electro Products, Unit- II, Plot No. 36, HIMUDA Industrial Area Phase-IV, Village Bhatolikalan, Tehsil Baddi, Distt Solan (HP)- 173205 Best Before: 24 months from date of manufacture