Detoxifies & cleanses deeply
Removes dirt & dead cells
Controls excess oil
Fights acne and acne scars.
Generic Name: Face Wash
Country of Origin: INDIA
Marketed by: Zed Lifestyle Pvt. Ltd., 711, Shapath V, S.G. Road, Prahlad Nagar, Ahmedabad, Gujarat – 380015
Manufacturer:HCP Wellness Pvt Ltd Plot No.: 08, Ozone Industrial Park, Bavla - Bagodara Highway, Bhayla, Ahmedabad- 382220, Gujarat, India.
Best Before: 730 Days from date of manufacture
Check estimated delivery date
How To Use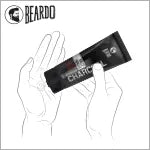 Squeeze
Squeeze out some product on your palms
Apply
Apply all over the face & lather-up
Rinse
Rinse thoroughly with clean water
Frequently Asked Questions
Will it make my skin fair?
This facewash will help you remove dirt and detoxify your skin and make your natural skin tone clearer and healthier.
Is it suitable for dry skin?
Yes, this facewash is made to be used for all types of skin, it won't leave your skin dry after wash.
How many times should I use this facewash?
For best results, you must use facewash twice a day. Feel rejuvenated after waking up in the morning and take all the pollution off your face after a long gruesome day.
Can women use this too?
Our products are created to be effective on men's tough skin, however, there's no harm if women use it too!
INGREDIENTS
Activated Charcoal
- Detoxifies gently - Cleanses skin deeply - Unclogs pores
Aloe Vera
- Keeps skin moisturized - Heals & soothes - Protects from Sun
View full details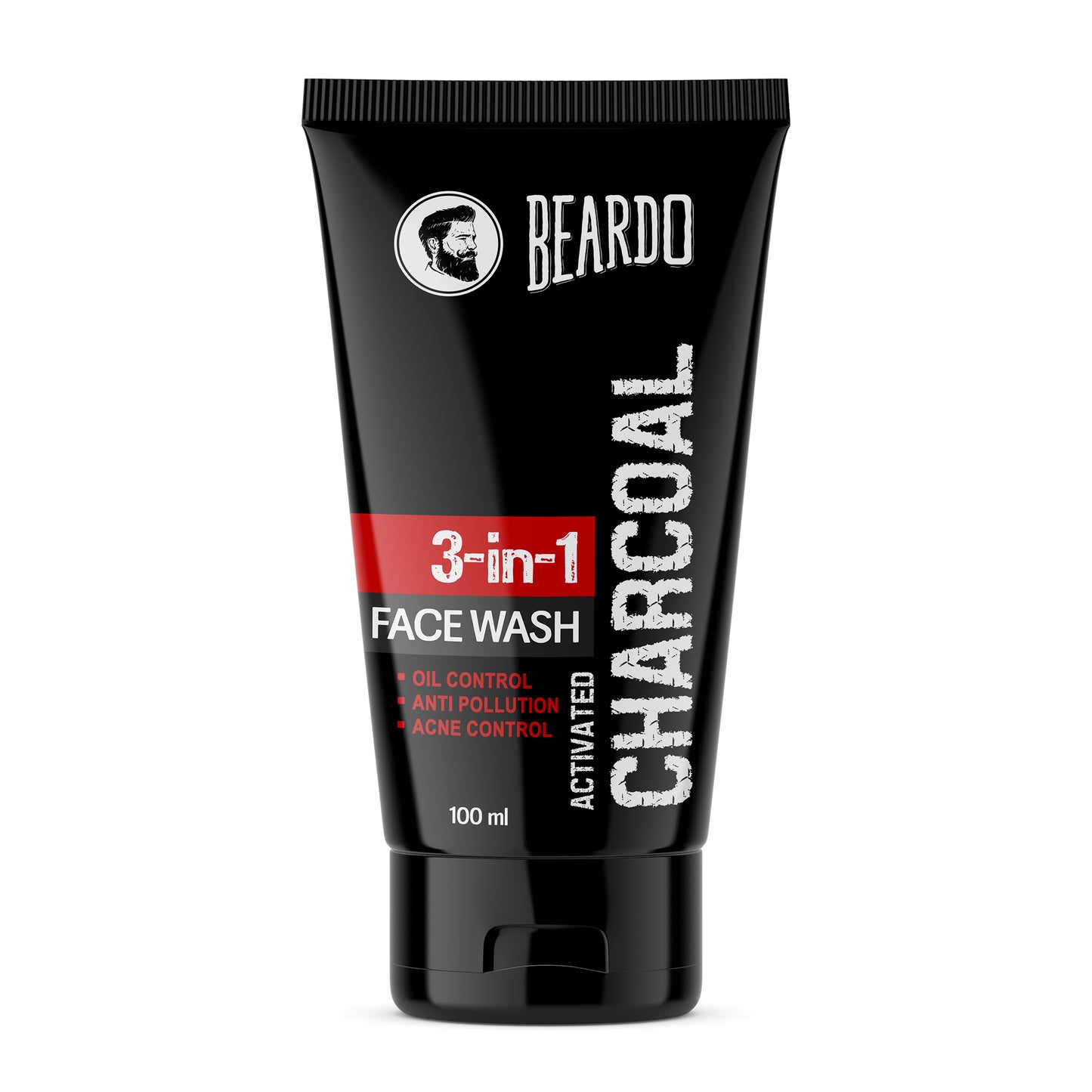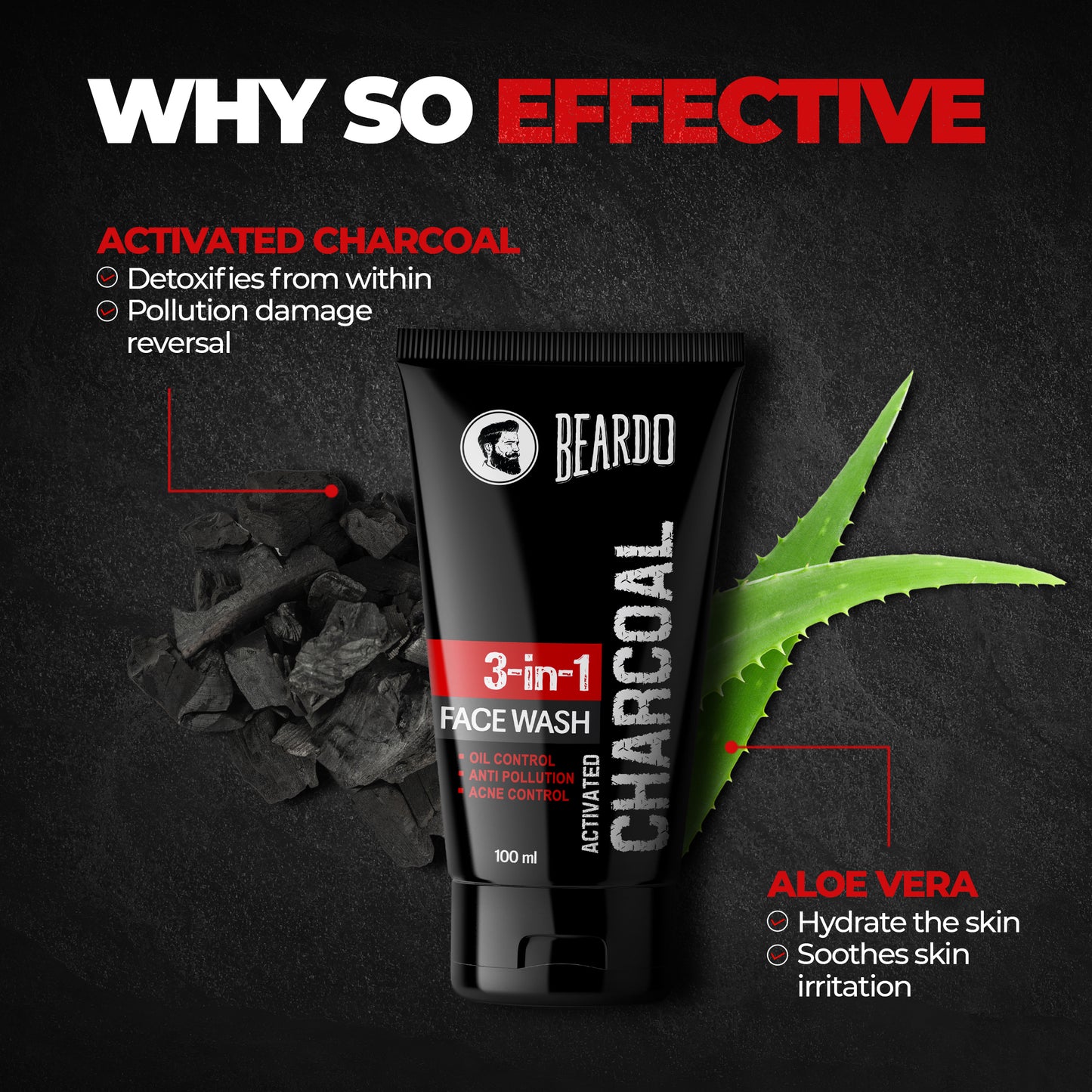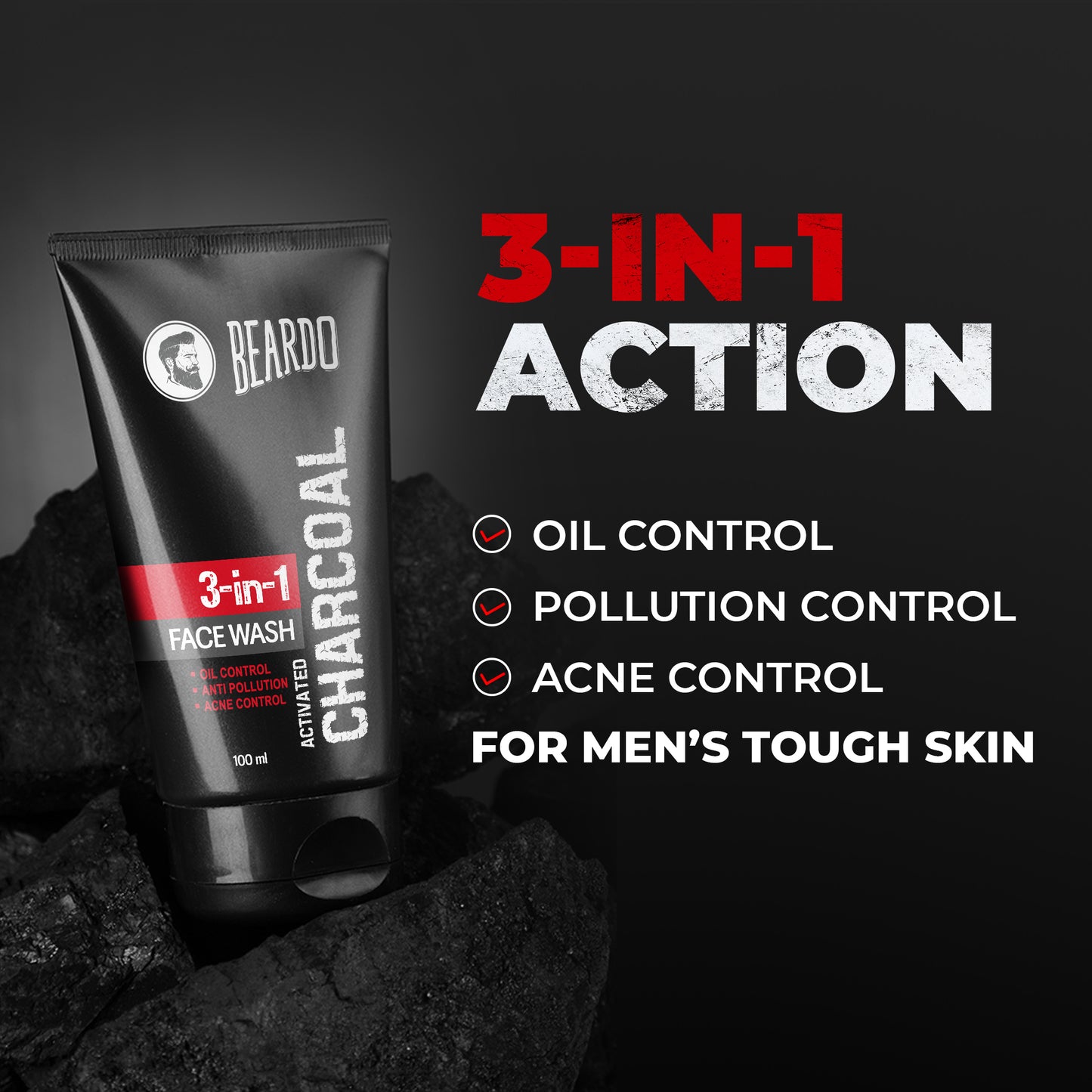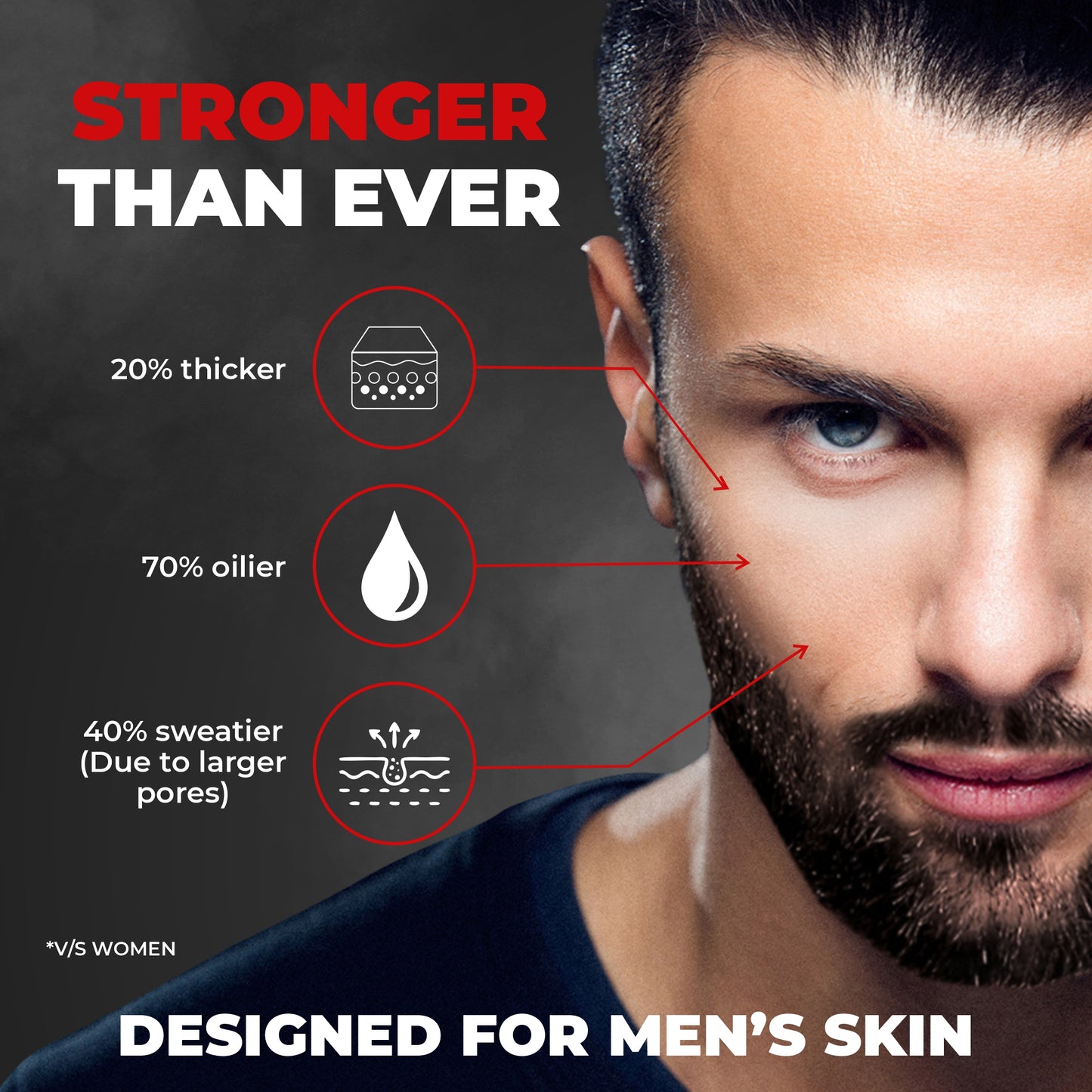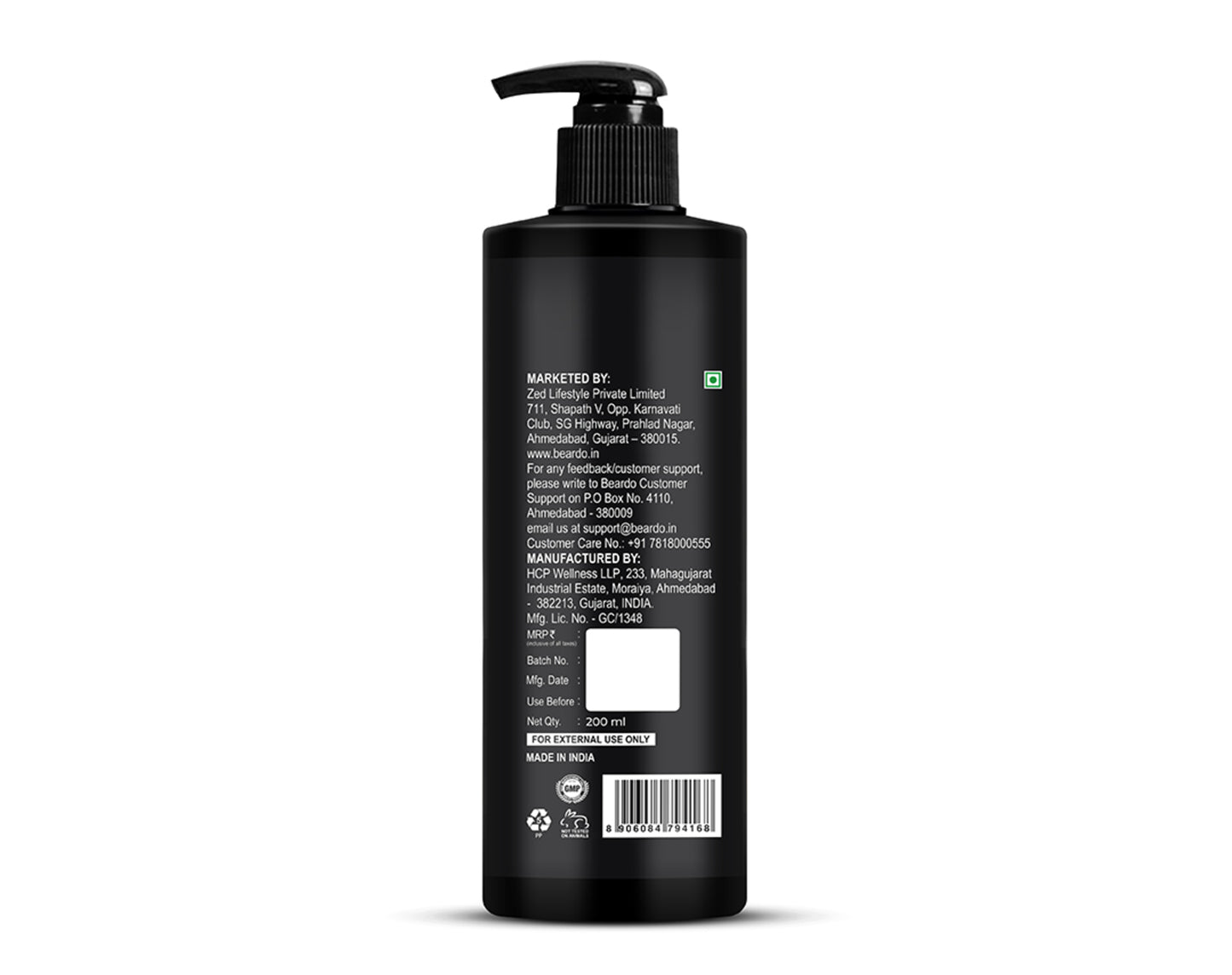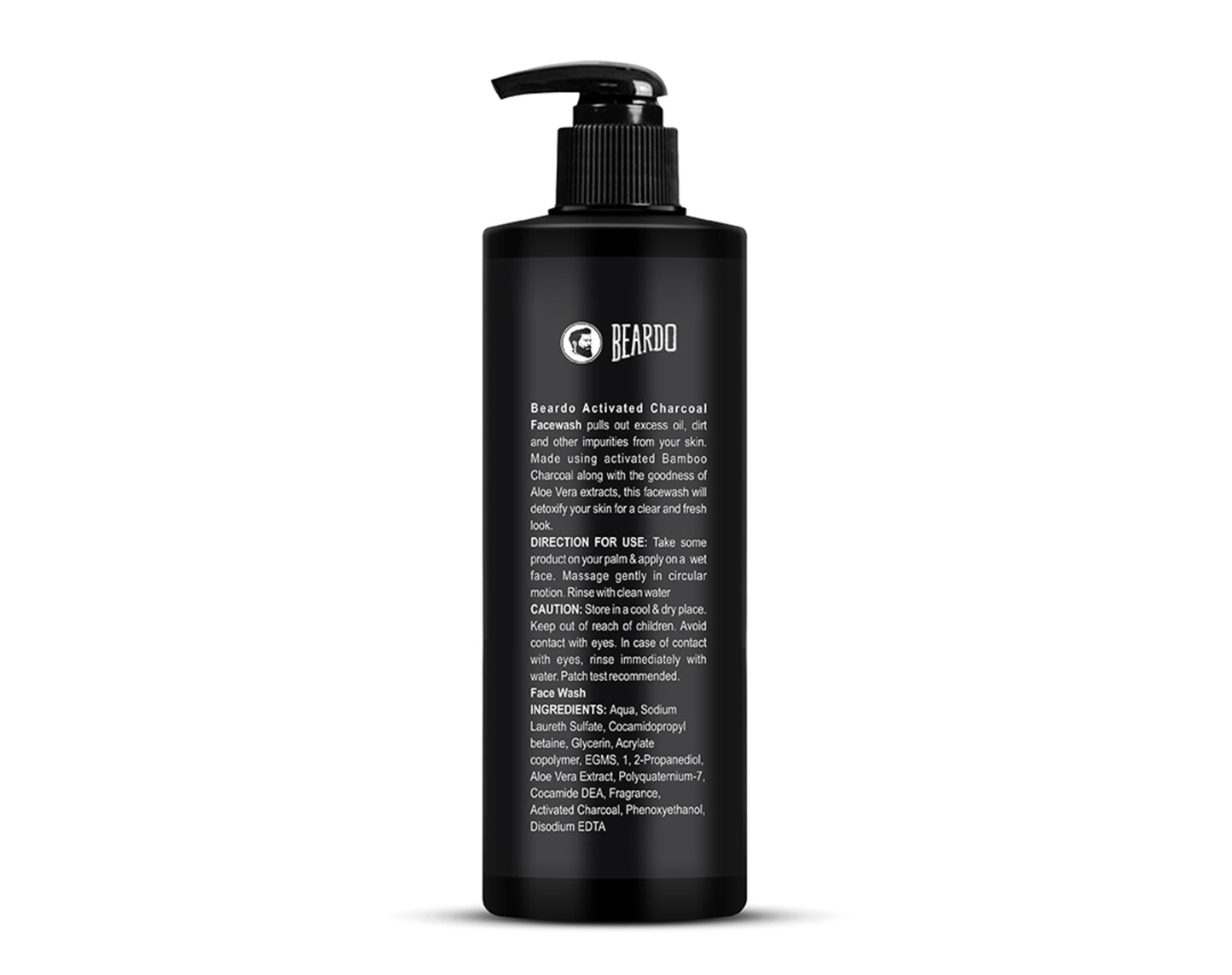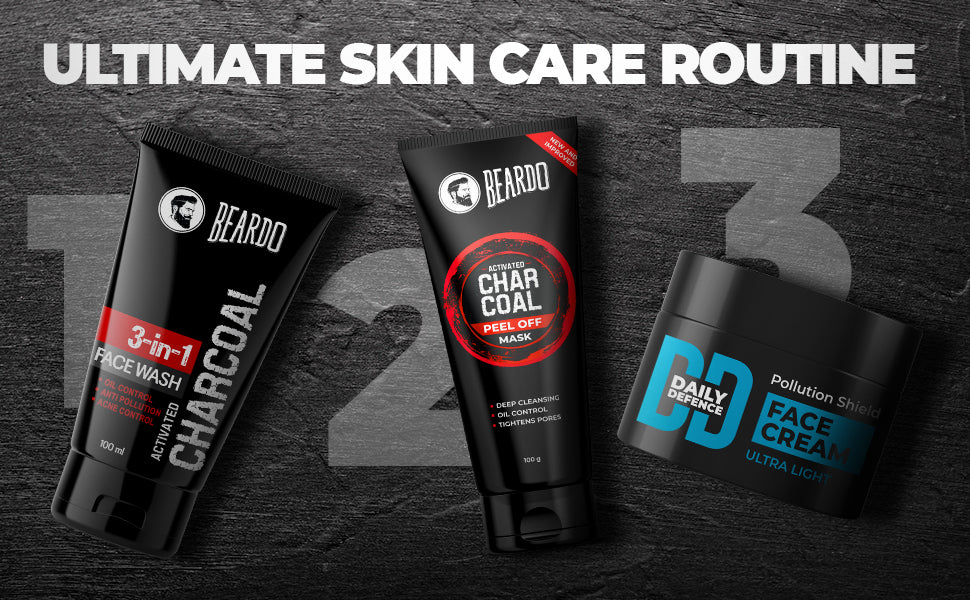 Detox like a pro
Keep your skin looking fresher and cleaner with Beardo Activated Charcoal Facewash. The Activated Charcoal in the facewash removes impurities - dirt, oil & pollution - from your skin and detoxifies your skin. While charcoal control excess oil and removes dirt, Aloe vera soothes your skin and moisturizes it without leaving it dry like other face washes. Pull off the fresh-out-of-shower look with just a face wash and revisit your skin's purest avatar with Beardo Activated Charcoal Facewash.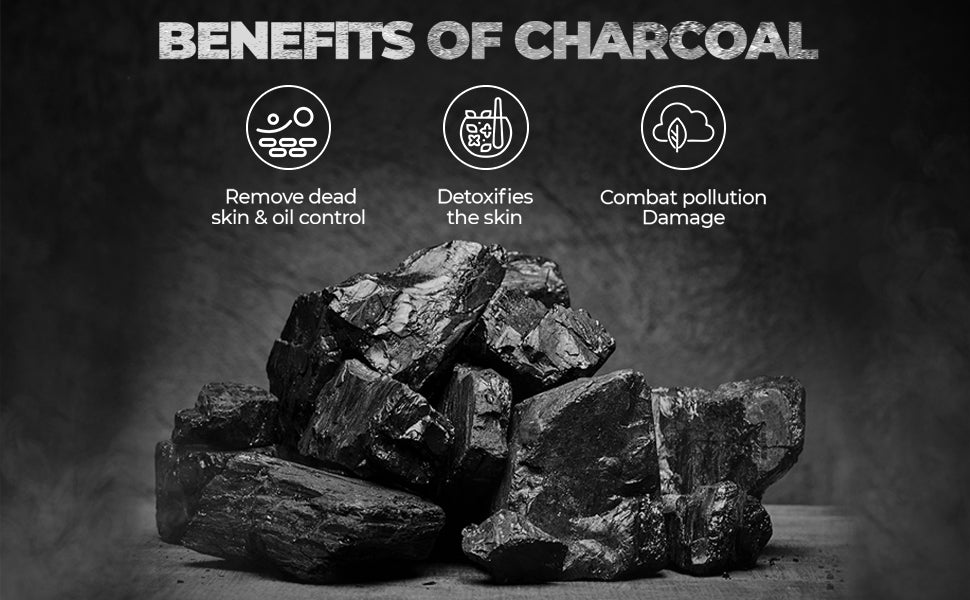 Forget Dirt, Get dirty
Beardo Activated Charcoal is not just any face wash, it is specially formulated to be effective on men's tough skin. Using this face wash twice daily will give you smoother and clearer skin without leaving it dry. You can also get dirty to get a fresh start every single day with our complete range of activated charcoal products with the Beardo Dirty Charcoal Combo.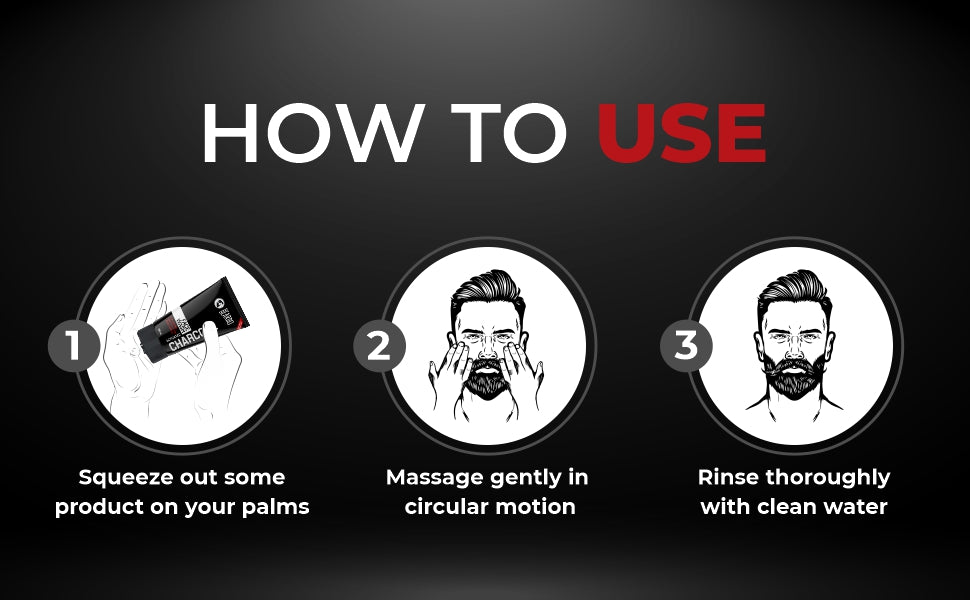 Product Information
Generic Name: Face Wash, Country of Origin: INDIA, Marketed by: Zed Lifestyle Pvt. Ltd., 711, Shapath V, S.G. Road, Prahlad Nagar, Ahmedabad, Gujarat – 380015, Manufacturer: RI Ayurveda Research Labs, 36/3-A & 36/3-B, Dilshad Garden, Industrial Area, G.T. Road, Delhi – 110095, INDIA, and Best Before: 24 months from date of manufacture