Regular price
M.R.P
₹995
Sale price
₹699
Unit price
per
(Inclusive of all taxes)
30%

OFF
Contains Beard Growth Oil (50ml) & Mustache Growth Roll On (8ml)
Helps promote hair & beard growth
All Natural ingredients helps grow Thicker, Healthier and Shinier Beard.
Ultimate Solution for Uneven Beard and Hair Growth, helps get rid of patchy beard.
Check estimated delivery date
How To Use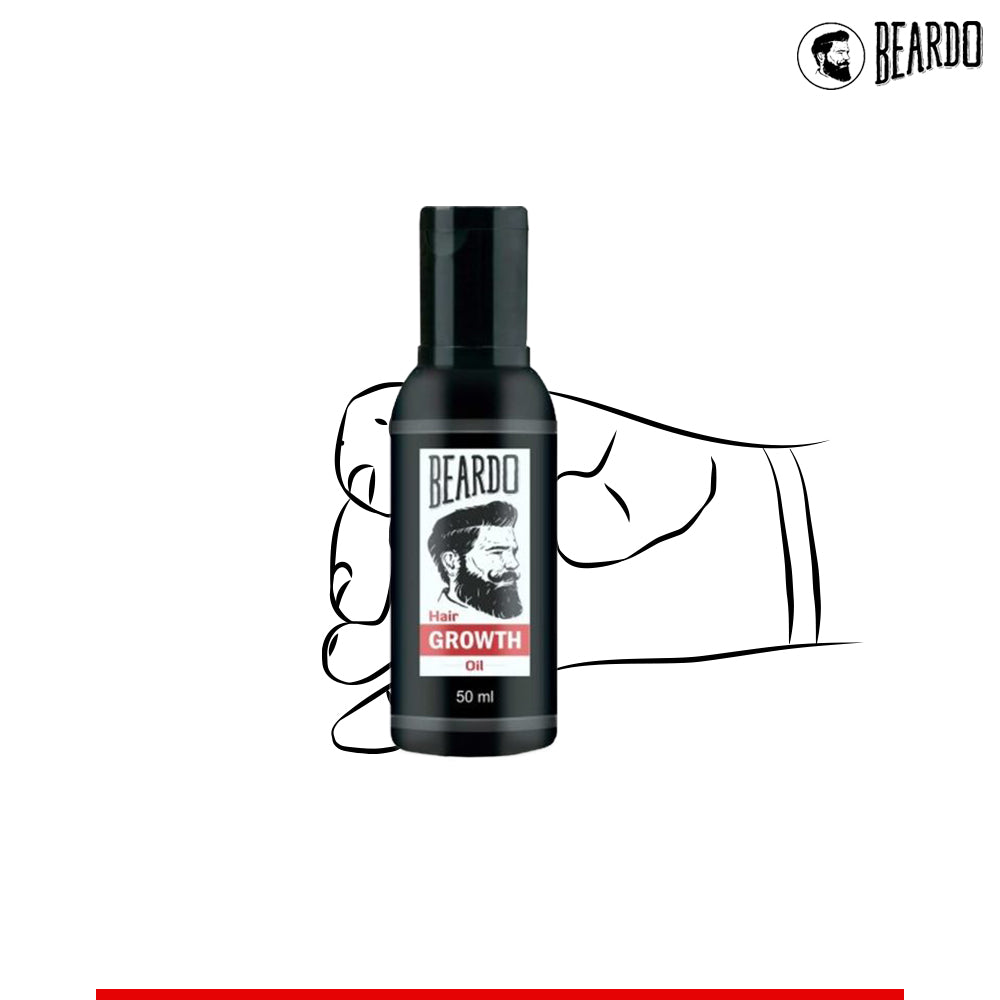 Apply
Splash your palm with a few drops of Beardo Growth Oil and apply liberally on your beard and skin. *Patch Test Recommended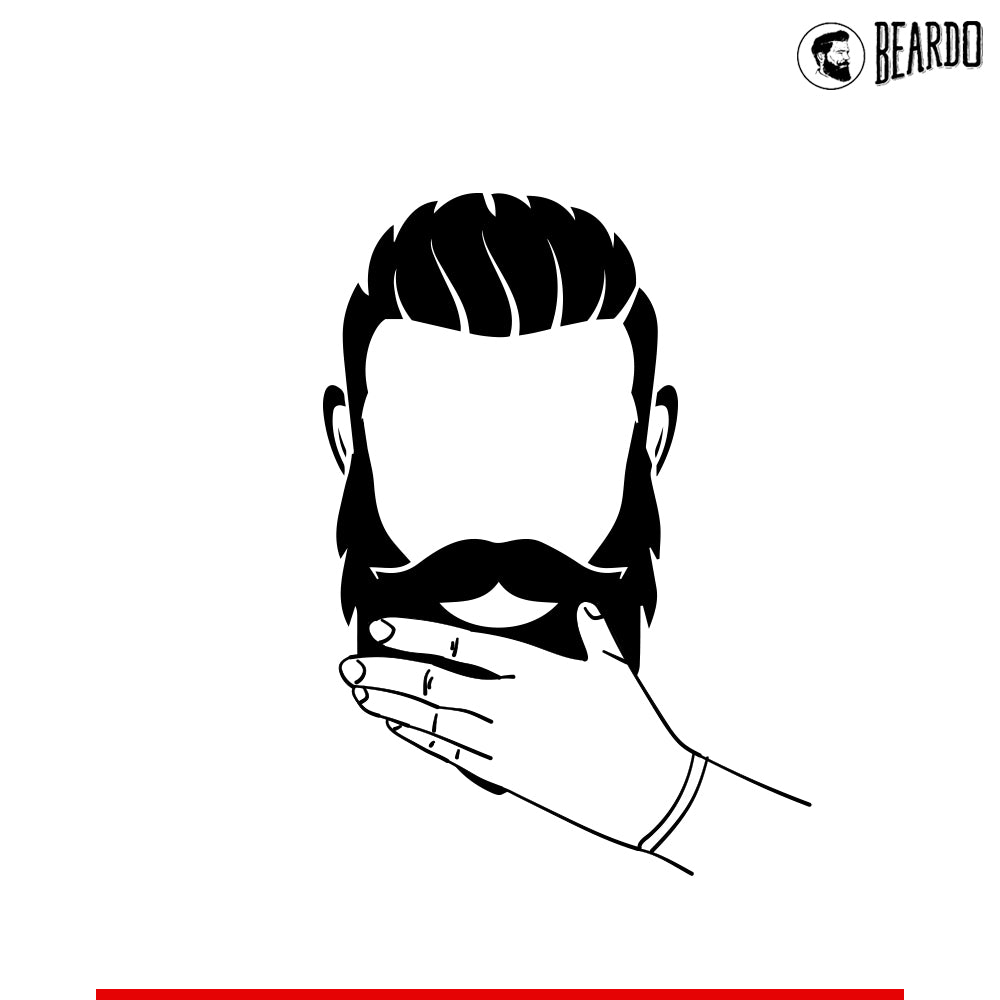 Massage it Gently
Massage gently to provide deep nourishment to the hair follicles to boost hair growth. Leave it overnight for best results.
Roll it On
Take few drops of Mustache Growth Roll On on your mustache and skin before grooming.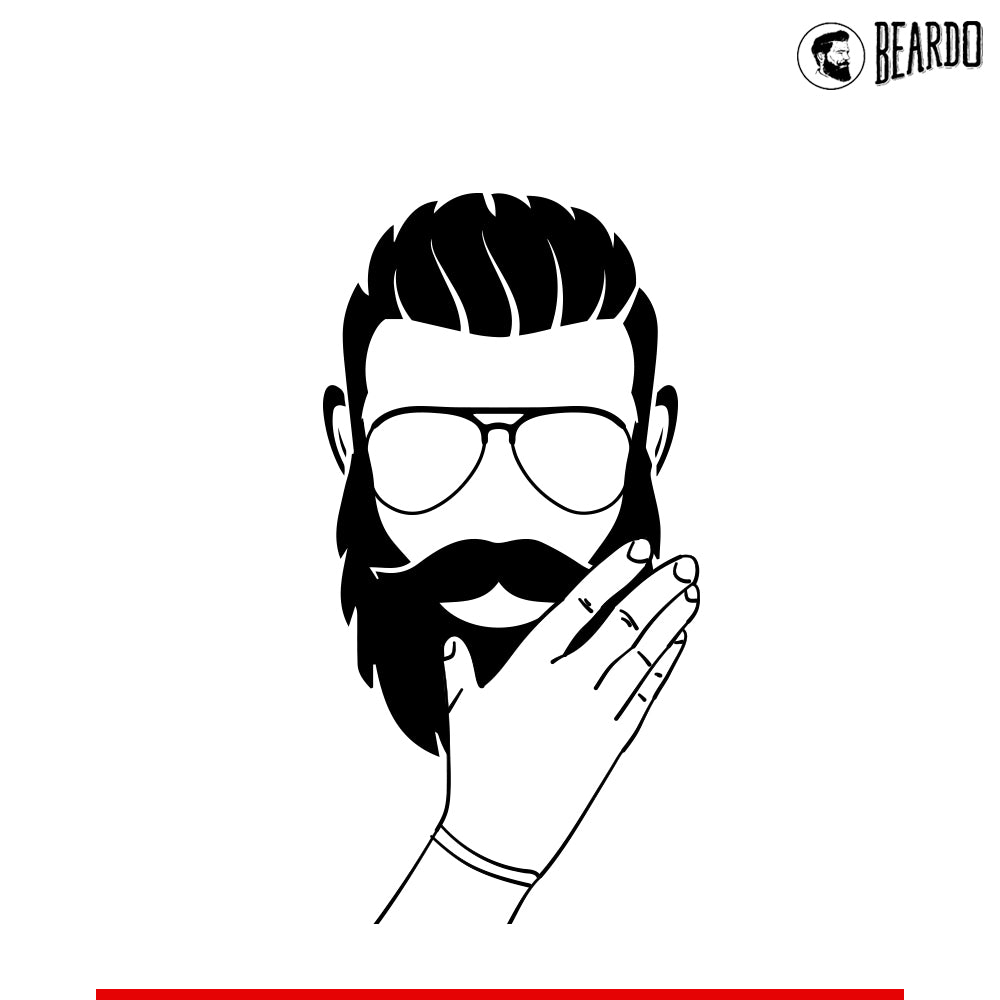 Nourish it Right
Use it straight after the shower and before going to bed to provide nourishment and achieve great results.
View full details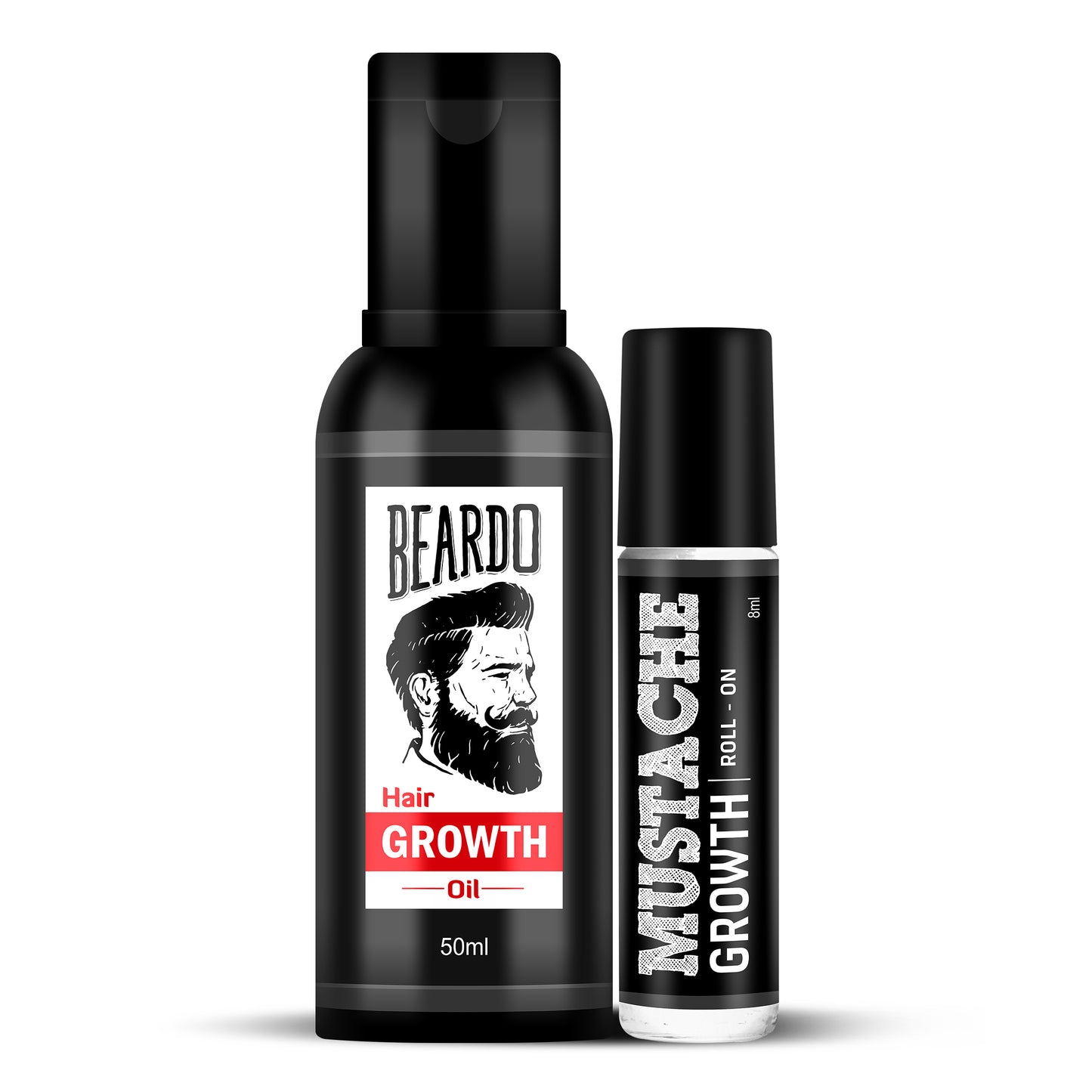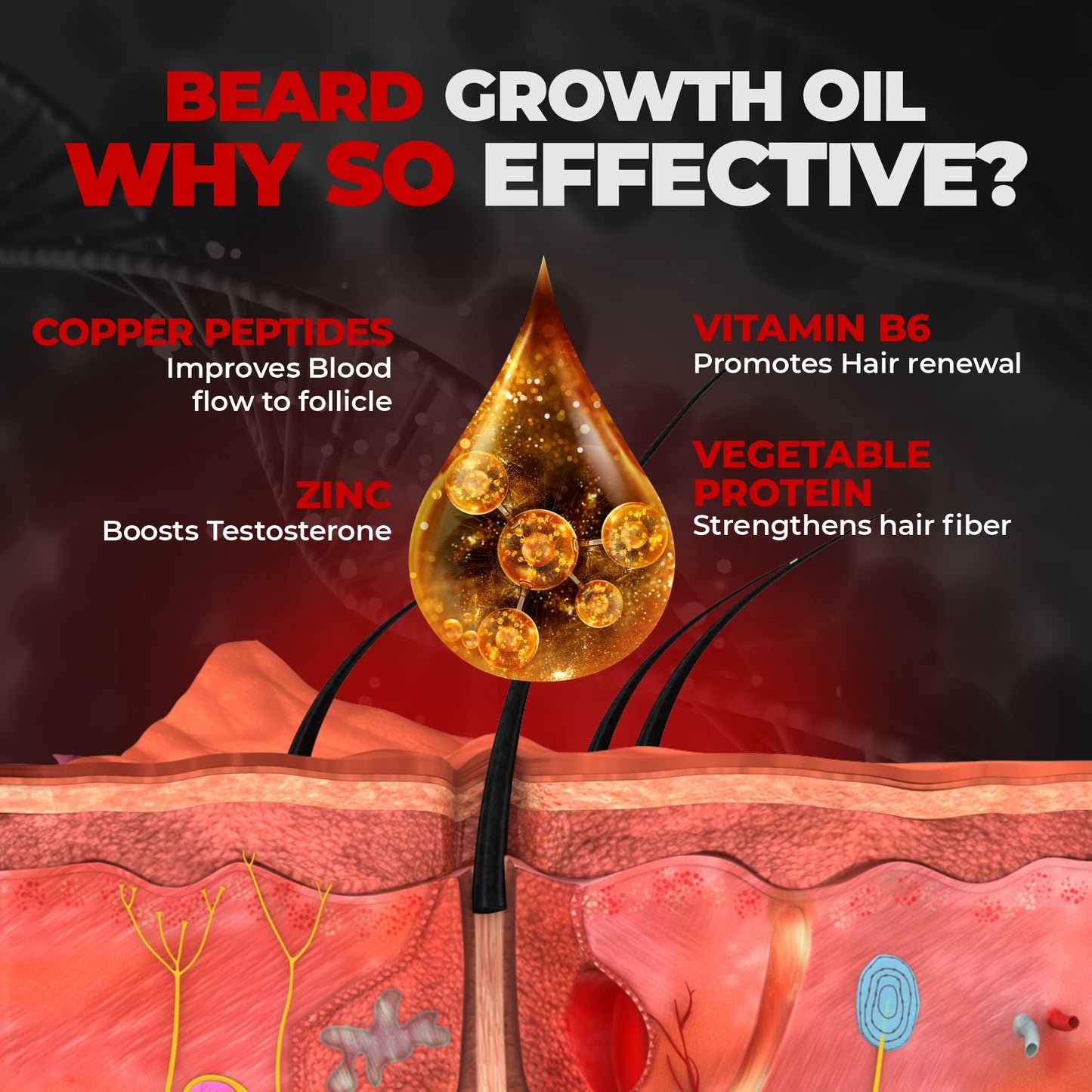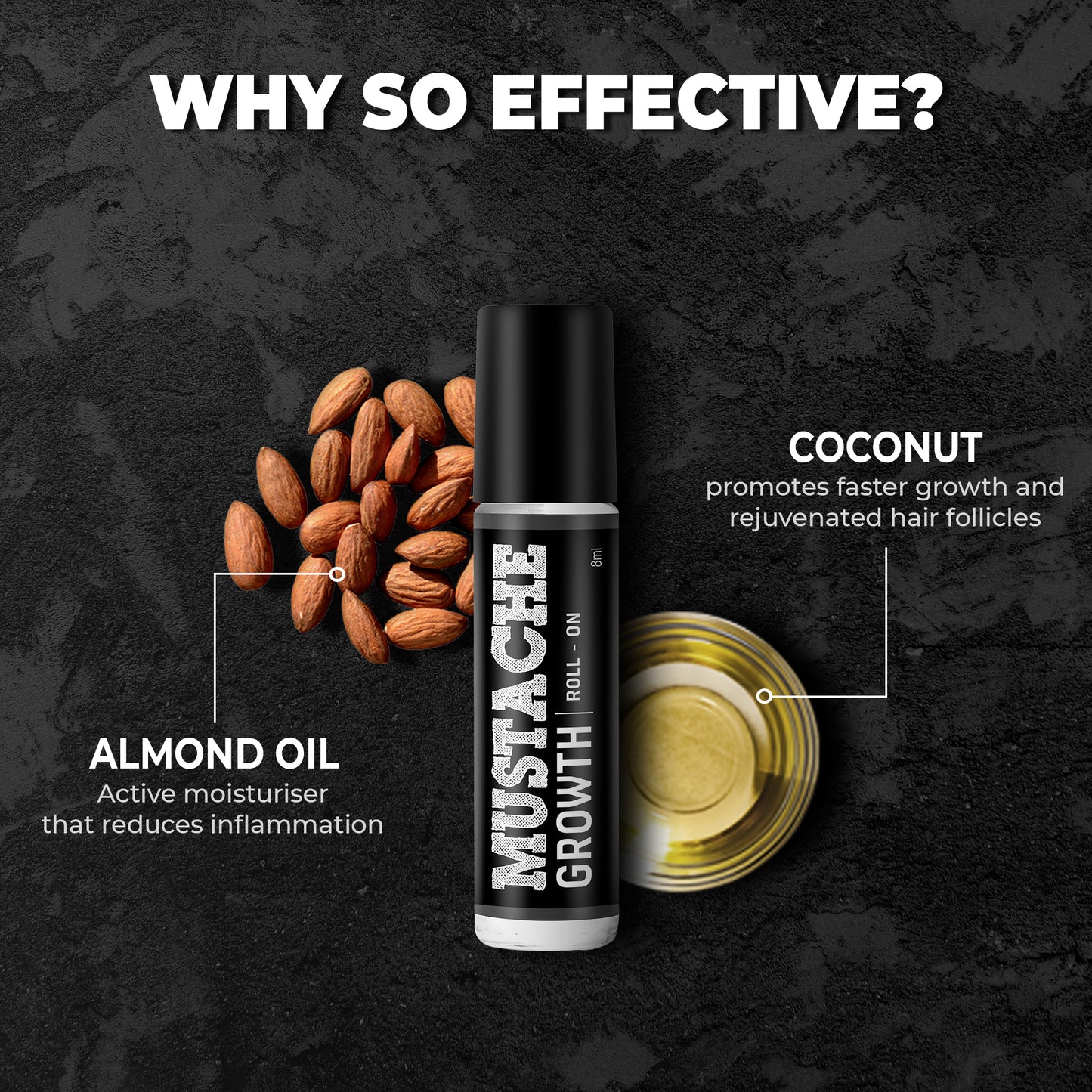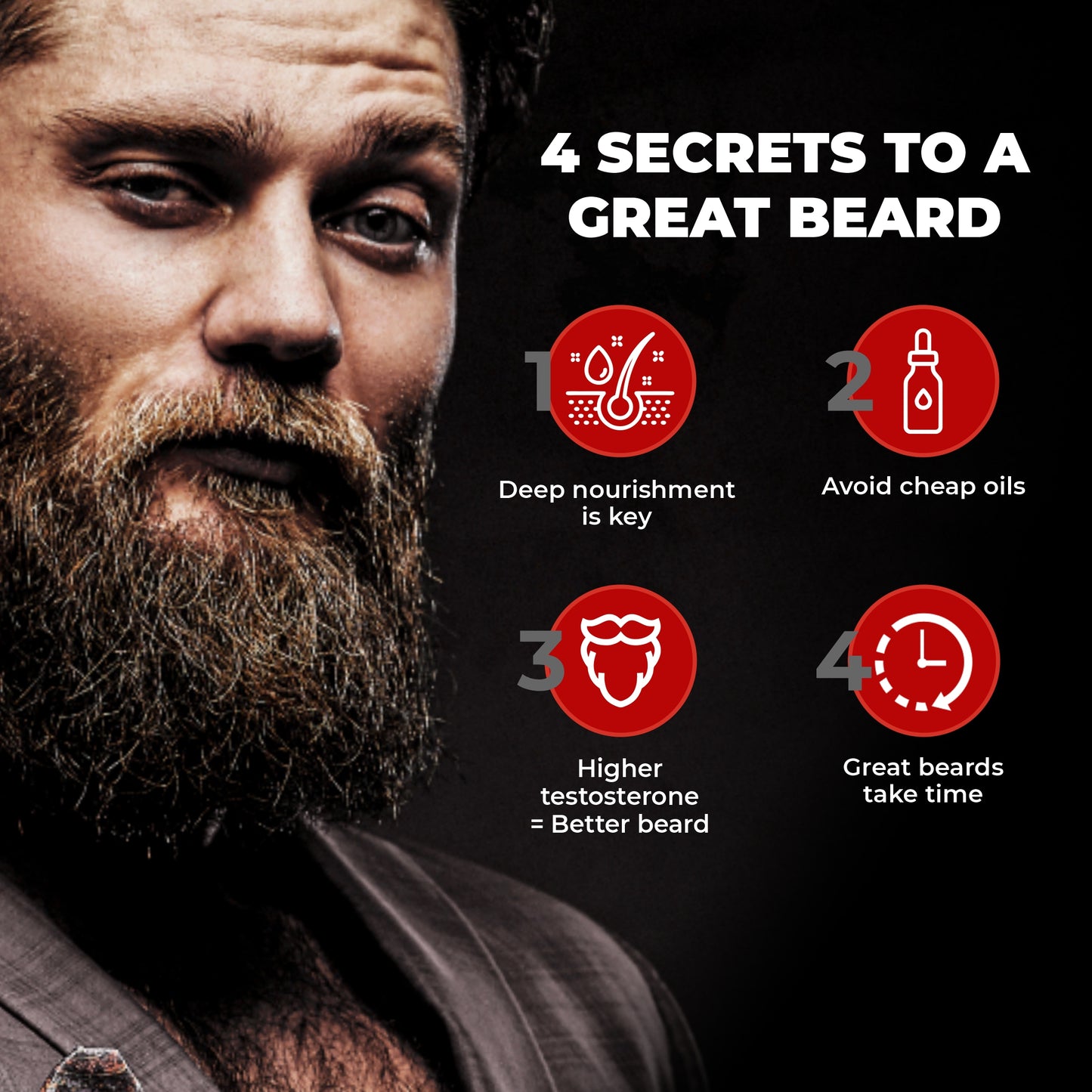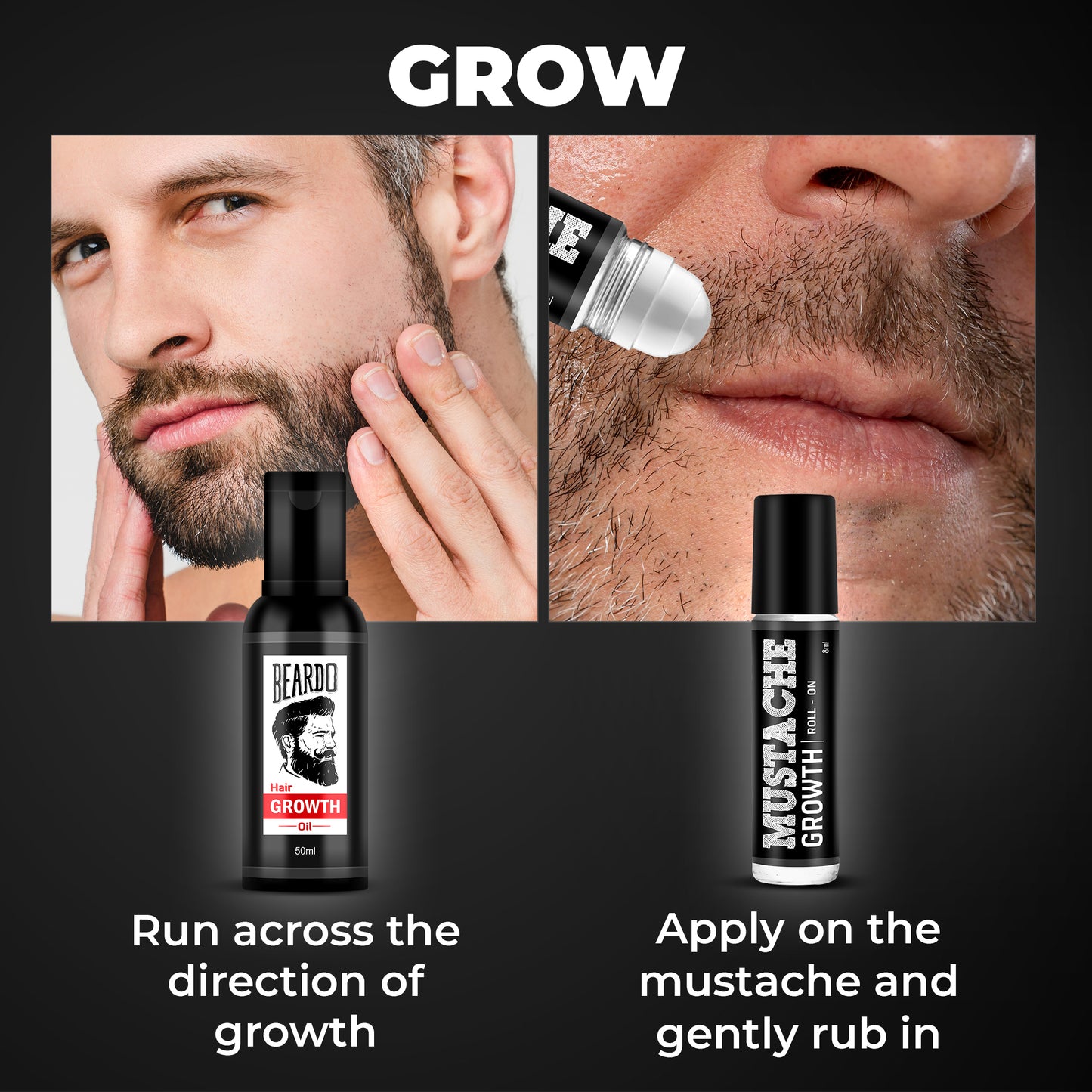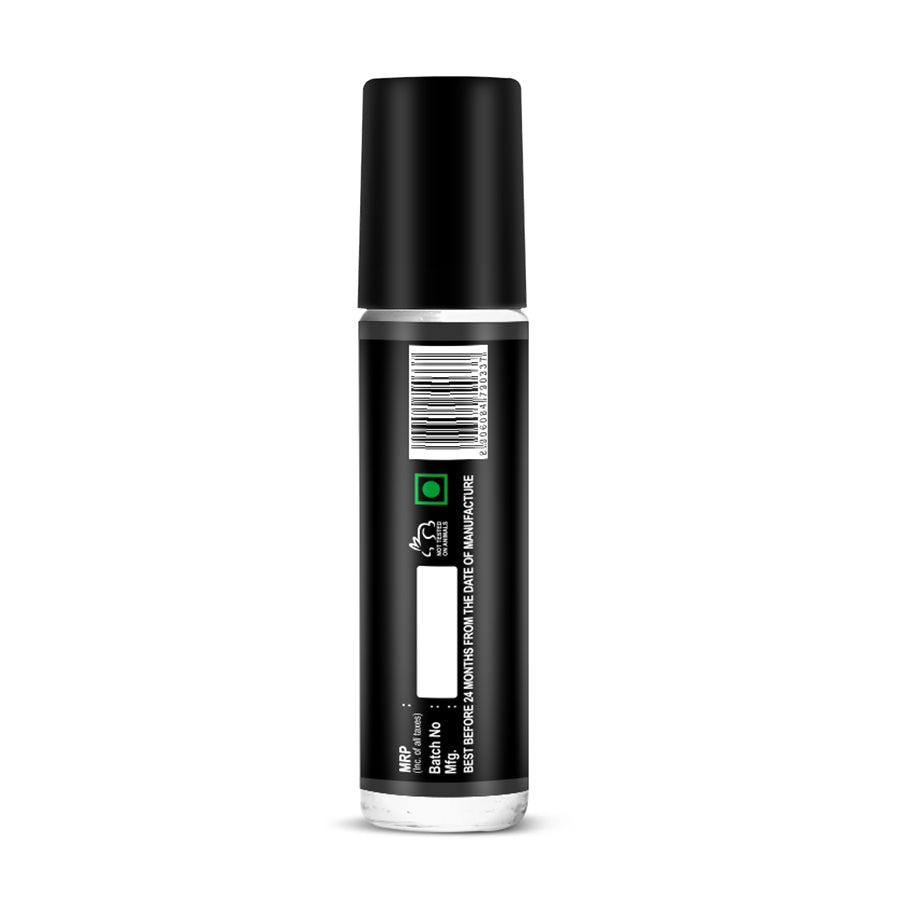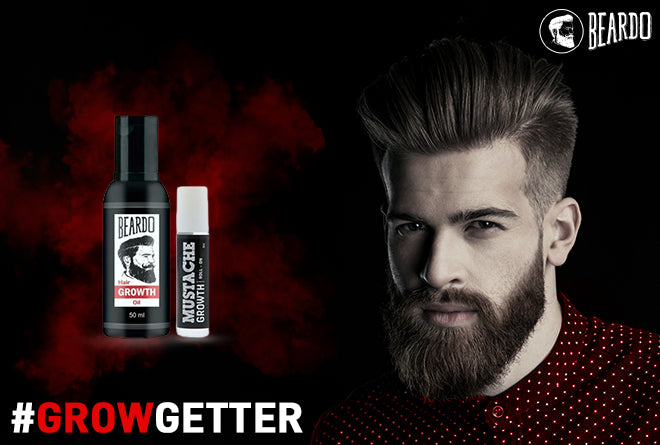 The Perfect Combo to Grow an Enviable Manly Fuzz!
Classy beards and stylish mustaches as we know define the perfect man! If you too, like many others, want to grow an impressive manly fuzz but are unable to grow your facial hair as desired, we have something awesome in store for you! Beardo Growth Oil & Mustache Growth Roll On Combo is ideal to meet your grooming needs. The beard growth oil from Beardo penetrates deep into the hair follicles on massaging and nourishes the roots to give your beard and mustache, a significant boost. Additionally, the mustache growth oil softens and conditions your manly Mooch hair making it tangle-free and manageable to style.
Be a GROWgetter!
Be it the hair on your scalp or face, they may seem parched if they do not get proper care and nourishment. Beardo Growth Oil & Mustache Roll On Combo is like your goody bag, which rescues you from sparse hair growth on face. Natural powerhouses like Sesame Oil, Rose, Hibiscus, Vitamin B6 form a potent combination to renew and re-energize hair growth. While Mustache Growth Roll On - the perfect alternative to Mooch Oil, with ingredients like almond oil and coconut oil, makes your beard manageable, improves growth, while providing subtle scents perfect for both days in the office and on the weekends. and So, next time when you are hassled by how to grow a mustache or beard… count on this small yet powerful combo from Beardo.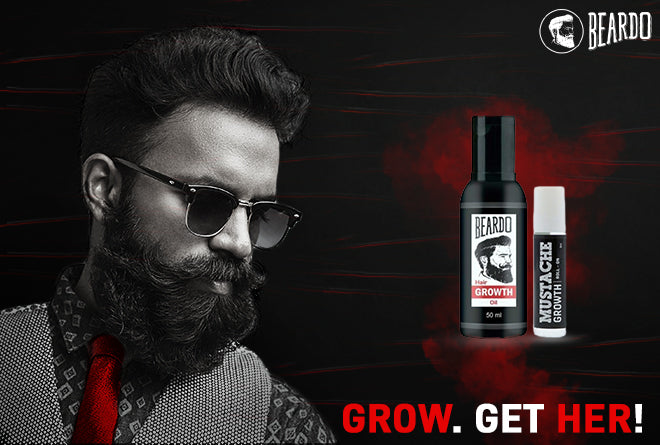 Be Impressively Class Apart – Be Beardo!
Grow your beard and mustache right and feel like a true Beardo, with Beardo Growth Oil & Mustache Growth Roll On Combo. Now, fight your facial hair growth issues with the potent combination of best Beardo products, and add it in your daily arsenal to own a bulky, stylish beard and mustache. and Enhance your male appeal by buying other men's grooming products like Beardo Beard and Mustache Wax - Extra Strong the ultimate styling agent for your beard and mustache. Trust Beardo to bring you the best Beard and Mooch Oils out there. Buy Beardo Products online to be class apart!
Product Information
Country of Origin: INDIA, Marketed by: Zed Lifestyle Pvt. Ltd., 711, Shapath V, S.G. Road, Prahlad Nagar, Ahmedabad, Gujarat – 380015, and Best Before: 24 months from date of manufacture