Regular price
M.R.P
₹1,274
Sale price
₹1,149
Unit price
per
(Inclusive of all taxes)
10%

OFF
Includes: Charcoal Facewash (100ml), Charcoal Peel off Mask (100ml), Charcoal Scrub (100g), Activated Charcoal Body wash (200ml) & Gift Box
Eliminates dirt, oil & toxin
Detoxifies & cleanses deeply
Refreshes instantly with a rich fragrance
Check estimated delivery date
View full details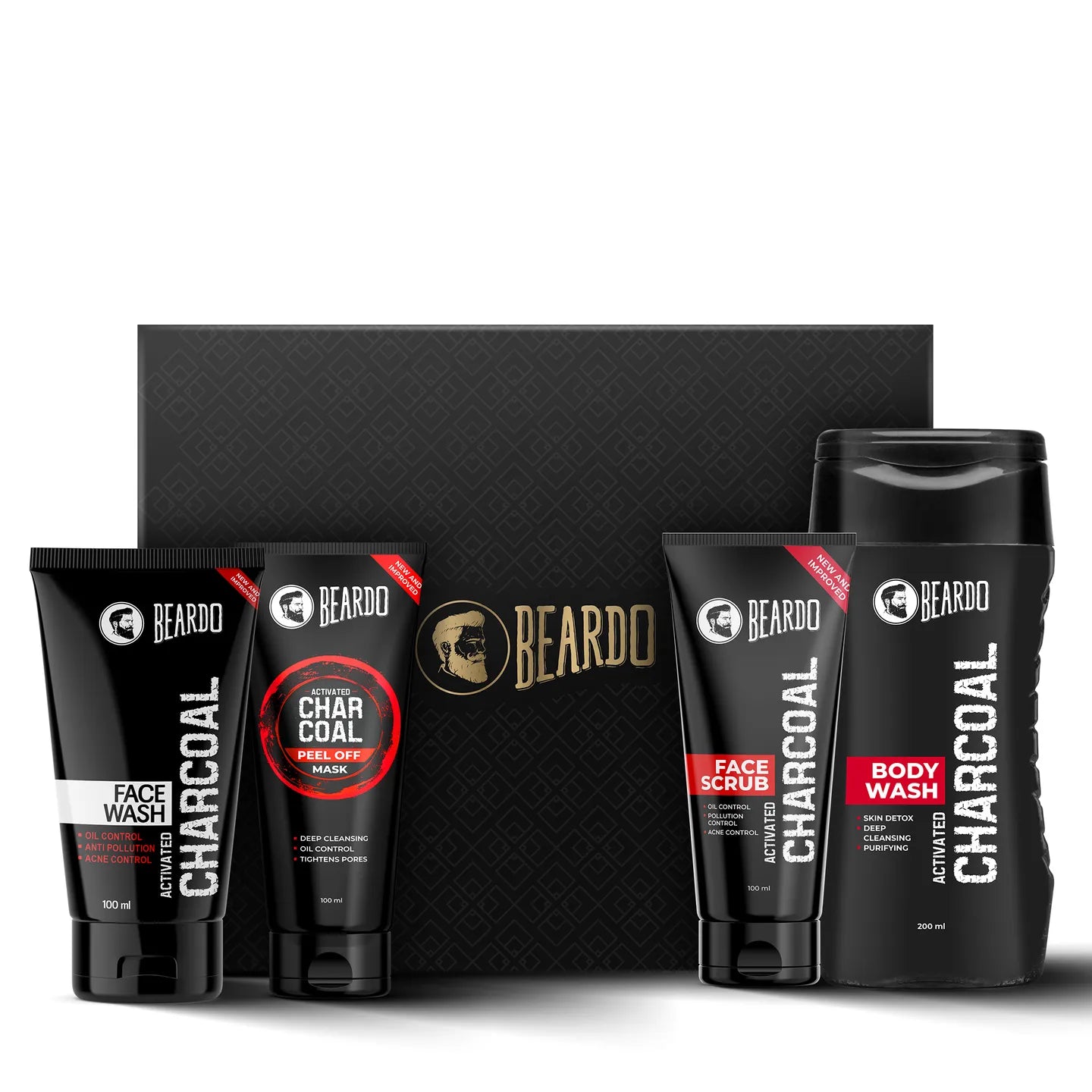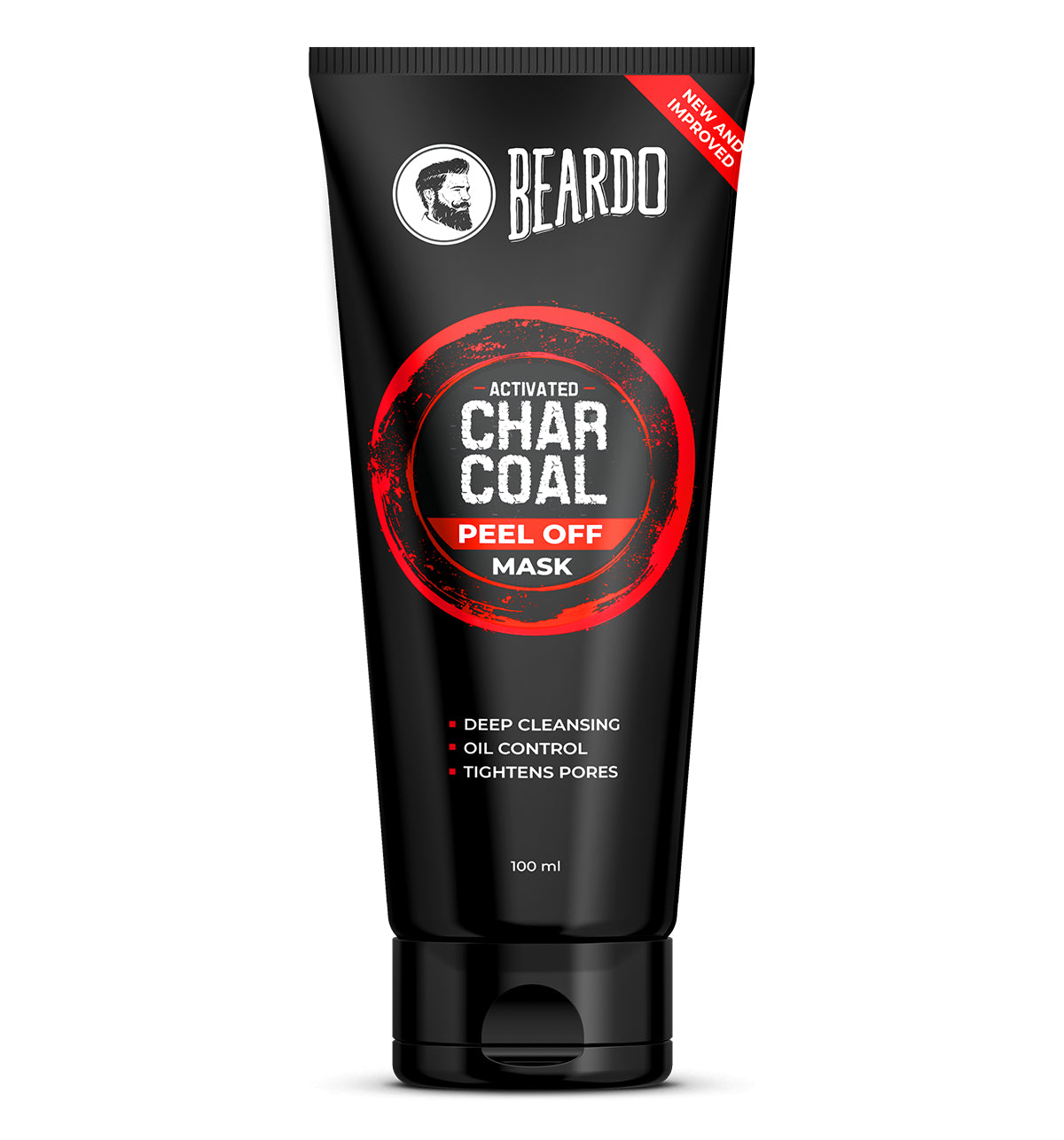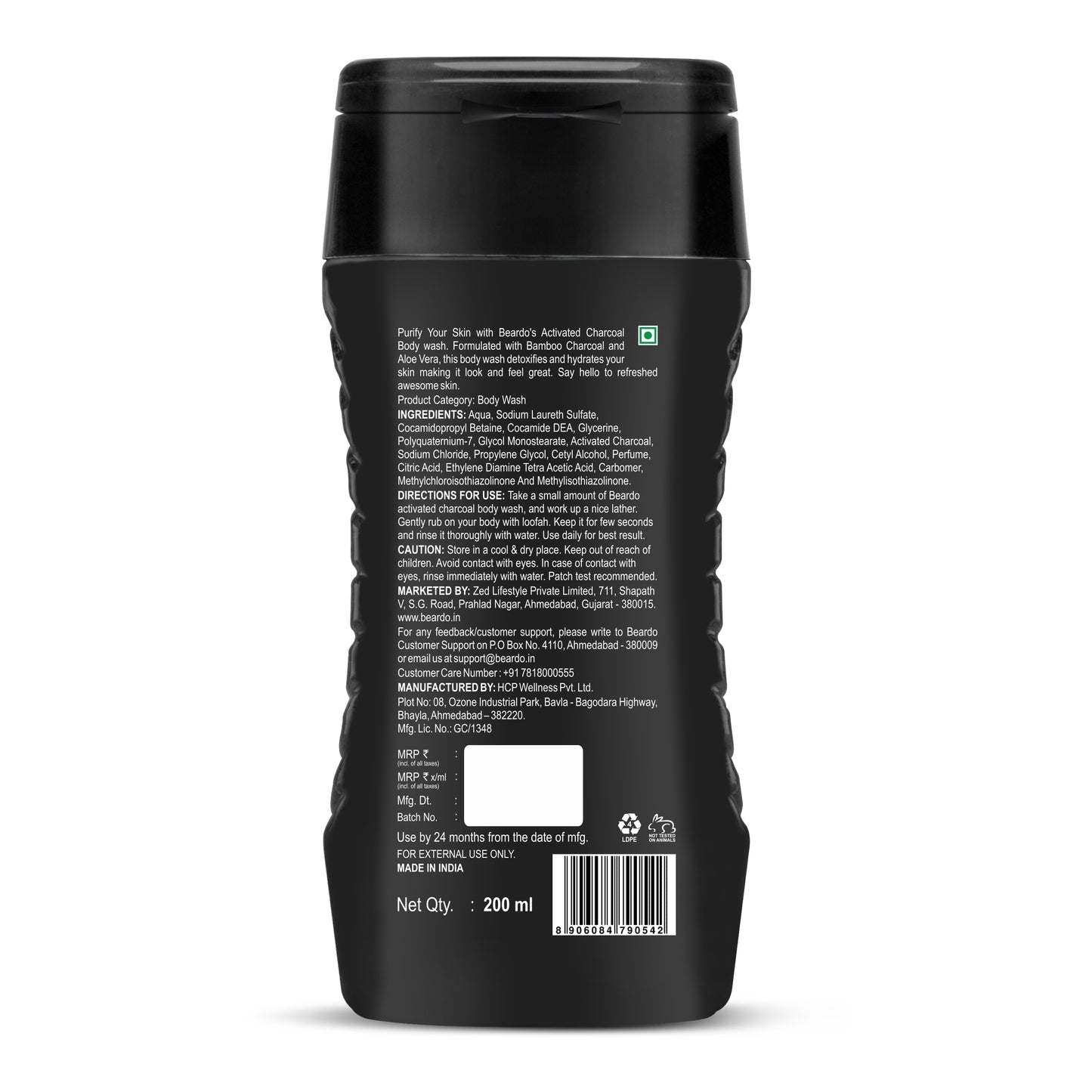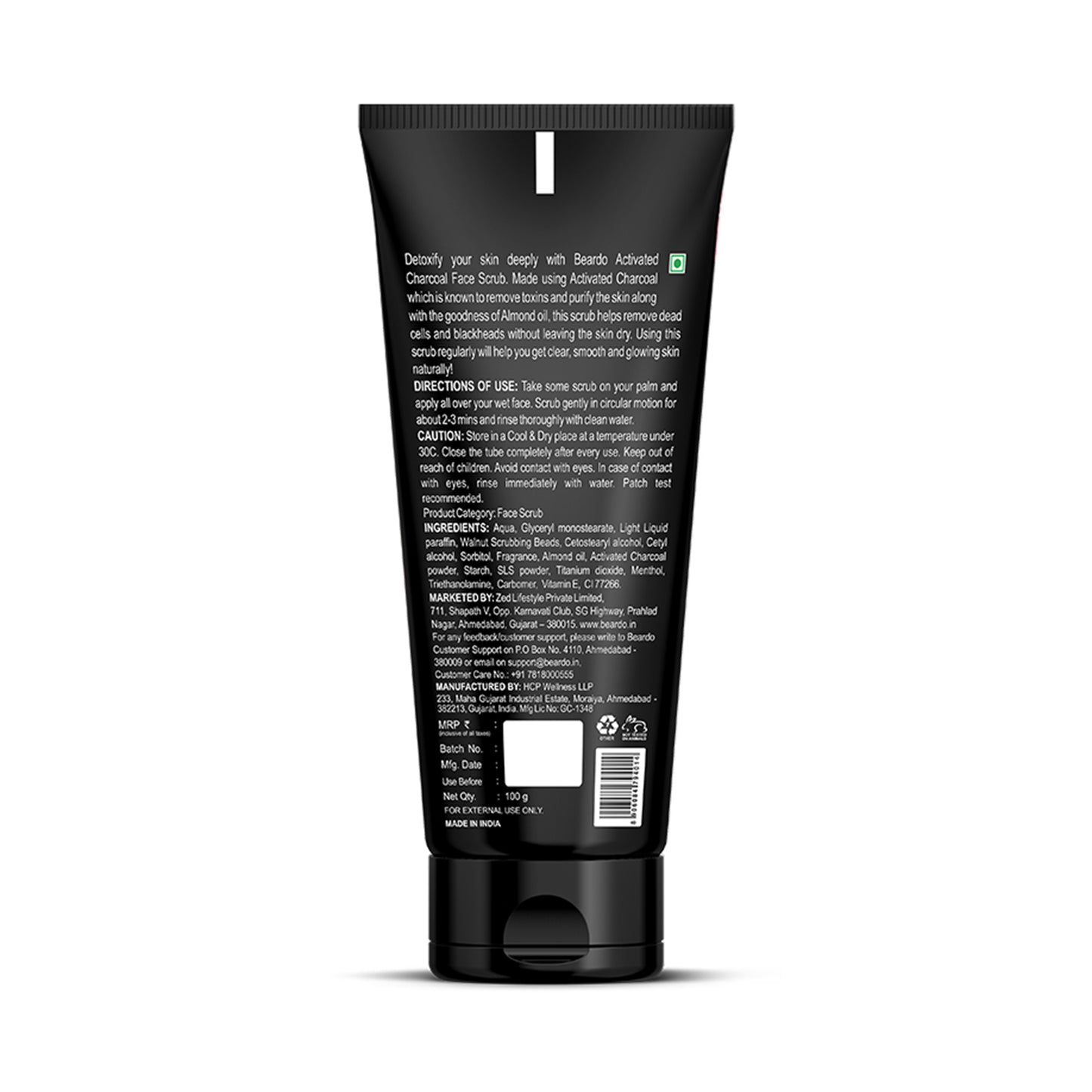 Detox like a pro
Keep your skin looking fresher and cleaner with Beardo Activated Charcoal Facewash. The Activated Charcoal in the facewash removes impurities - dirt, oil & pollution - from your skin and detoxifies your skin. While charcoal control excess oil and removes dirt, Aloe vera soothes your skin and moisturizes it without leaving it dry like other face washes. Pull off the fresh-out-of-shower look with just a face wash and revisit your skin's purest avatar with Beardo Activated Charcoal Facewash.
Discover your inner glow with Beardo Charcoal Deep Cleansing!
Beardo introduces Charcoal Deep Cleansing and Exfoliating Face Scrub carefully crafted for men's tough skin. One of the best men's exfoliating scrubs, the product attacks dead skin cells and scrubs them off your skin, polishing it to give a brighter skin tone. Now, isn't that just what you were looking for? and Put an end to your wait; shine bright with Charcoal Deep Cleansing and Exfoliating Face Scrub
The Perfect Beardo Peels to Appeal
Every wondered what that black paste is that women apply on their faces and then instantly look prettier? Ever wondered if they make that black mask for men's faces too? Dear Beardos, that black face mask is called a Charcoal Face Mask. Wait, do you think that charcoal is only good for barbecues? You may want to double-check your facts! Charcoal has made its way to being the showstopper of all effective men's grooming products and how! Beardo Activated Charcoal Peel Off Mask works like an oil and dirt magnet on your skin; pulling out all impurities within minutes! Beardo's deadly combination of charcoal, glycerin and aqua help peel all your facial skin woes off to leave you with naturally rejuvenated younger-looking skin!
Refresh your body for the day
A shower using Beardo Activated Charcoal body wash will help detoxify your body gently and cleanse your skin generously. Using Activated Charcoal body wash gives you a thorough bathing experience which washes out dirt, dead cells and weariness of the day instantly and revives your mood and skin altogether