Lightens and brightens skin
Removes tan and dead cells
Deep cleanses skin
Moisturizes and nourishes dull skin
Generic Name: Face Wash
Country of Origin: INDIA
Marketed by: Zed Lifestyle Pvt. Ltd., 711, Shapath V, S.G. Road, Prahlad Nagar, Ahmedabad, Gujarat – 380015
Manufacturer:HCP Wellness Pvt Ltd Plot No.: 08, Ozone Industrial Park, Bavla - Bagodara Highway, Bhayla, Ahmedabad- 382220, Gujarat, India.
Best Before: 730 Days from date of manufacture
Check estimated delivery date
How To Use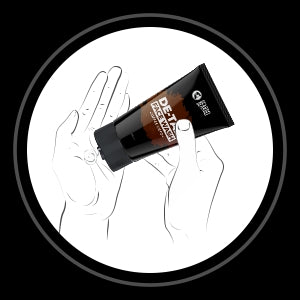 Take
Take the required quantity onto your palm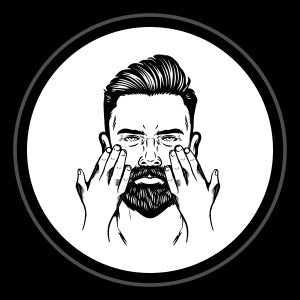 Apply
Apply on damp face and Massage it gently for 2 minutes
Rinse
Wash it off thoroughly with clean water
Frequently Asked Questions
Is it suitable in all seasons?
Yes, it is suitable for all skin types and all seasons as well.
Can it remove pigmentation and make skin fairer?
With regular use and following a proper skin care regime will give you a clear and glowing skin, however Beardo does not endorse fairness claims.
Does it remove tanning?
Yes, this face wash is formulated with natural ingredients that help in de tanning your skin without making it dry.
Is it suitable for dry skin?
Yes, it is suitable for dry skin, it won't leave your skin dry after wash.
Can women use this too?
Our products are created to be effective on men's tough skin, however, there's no harm if women use it.
INGREDIENTS
Aloe Vera Extract
Aloe Vera extracts​ Aloe vera is known as a revolutionary ingredient for skin care. It has soothing, hydrating and healing properties, all wrapped into one!​
Coffee
Vitamin E
Vitamin E is known for its nourishing and healing properties. It evens out skin and helps in skin regeneration.​
View full details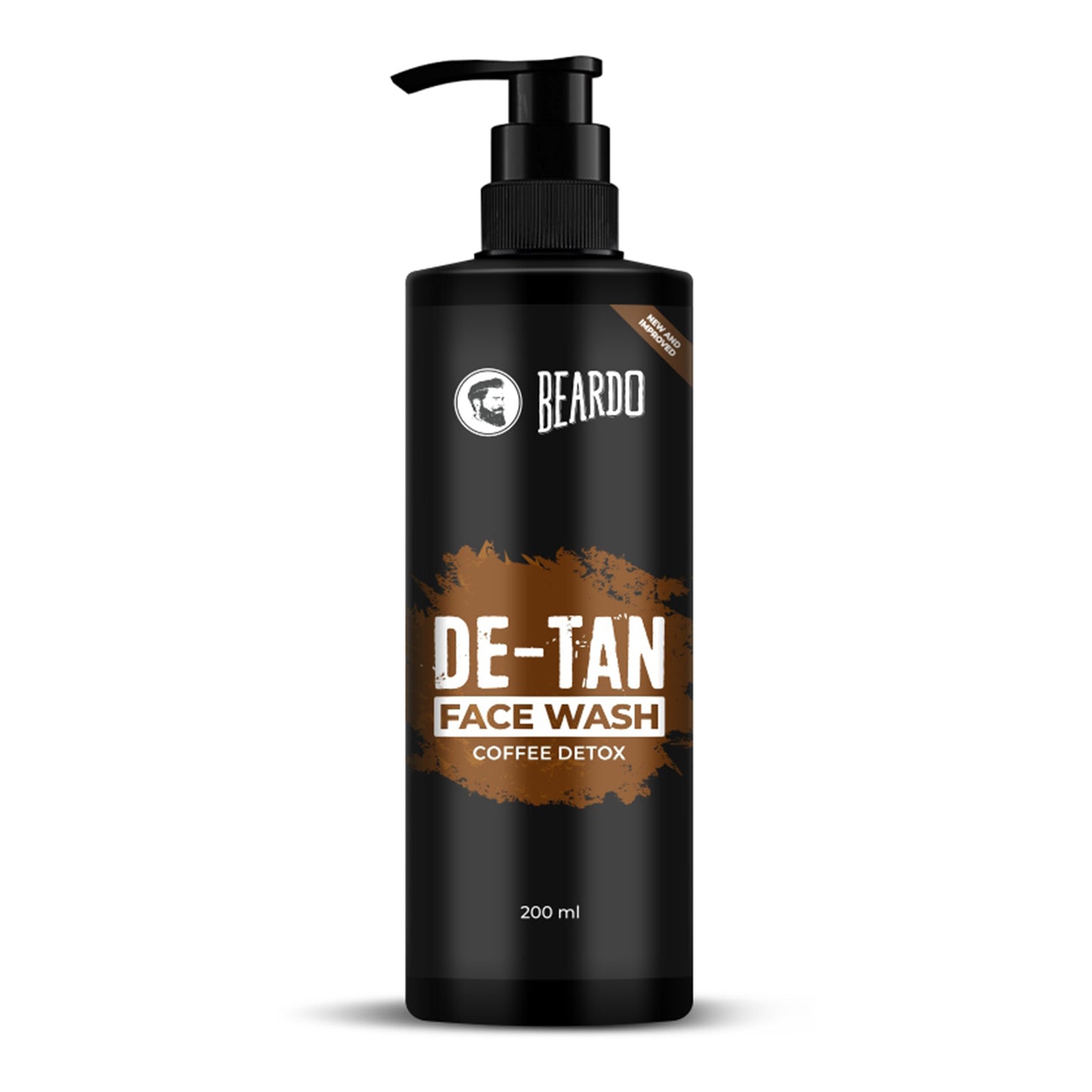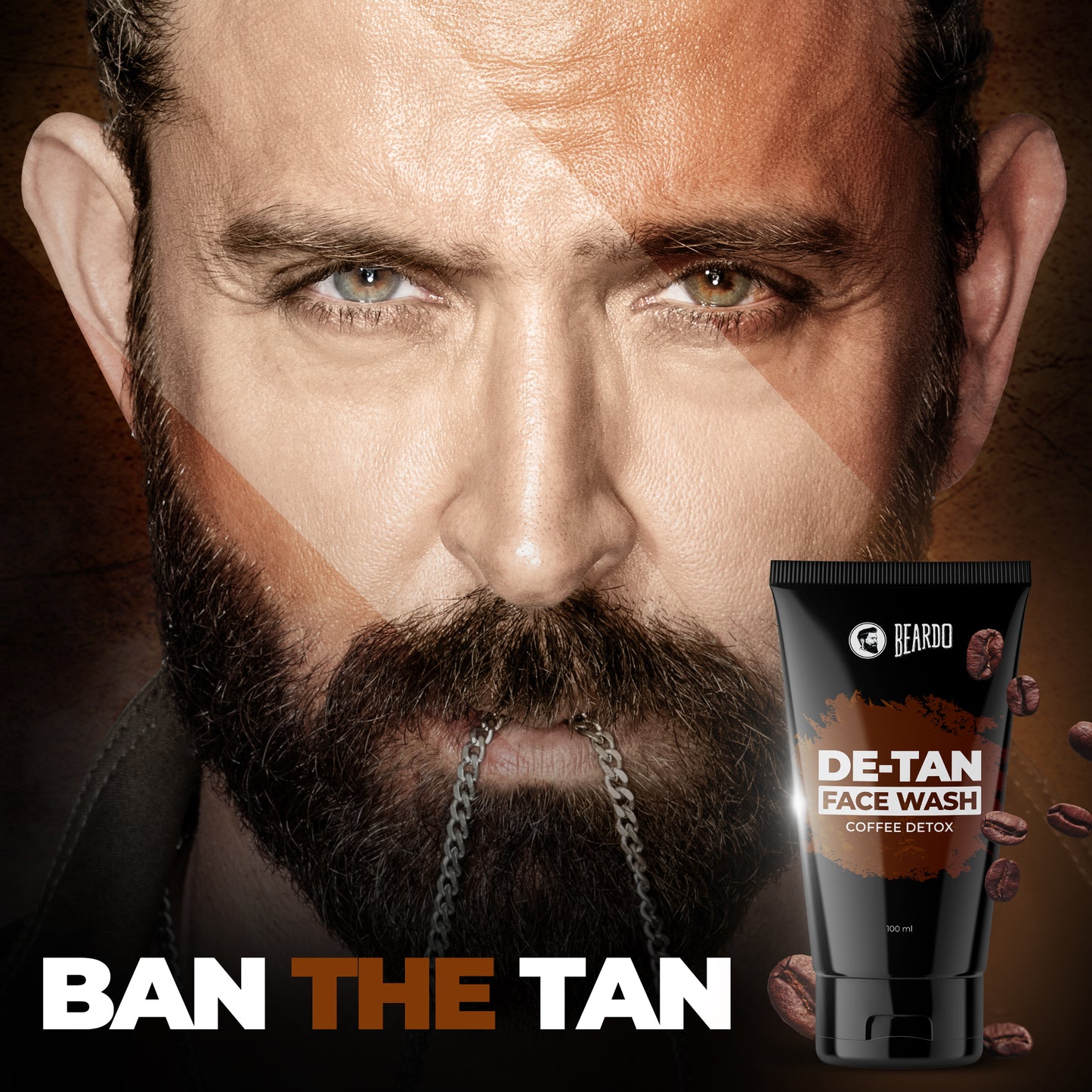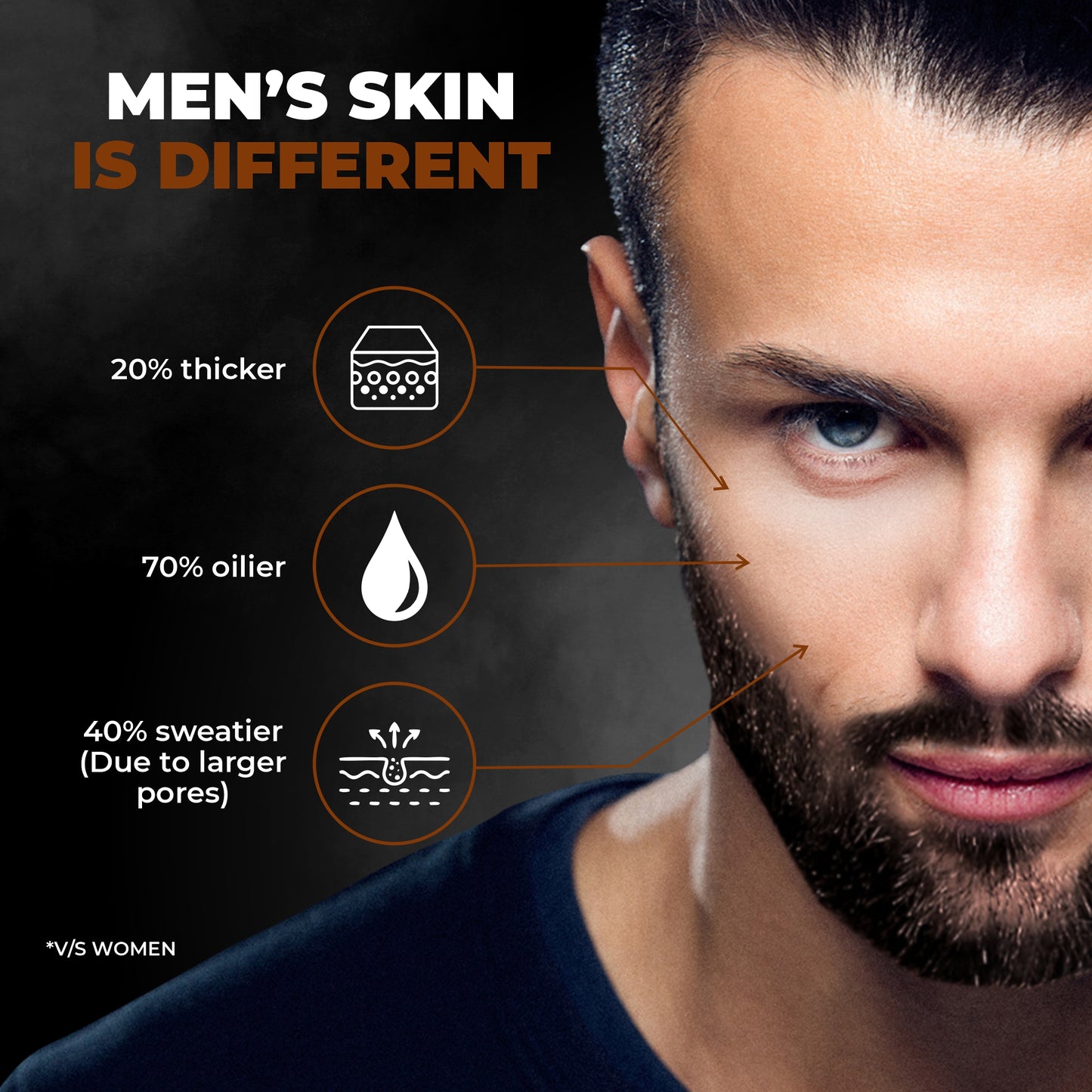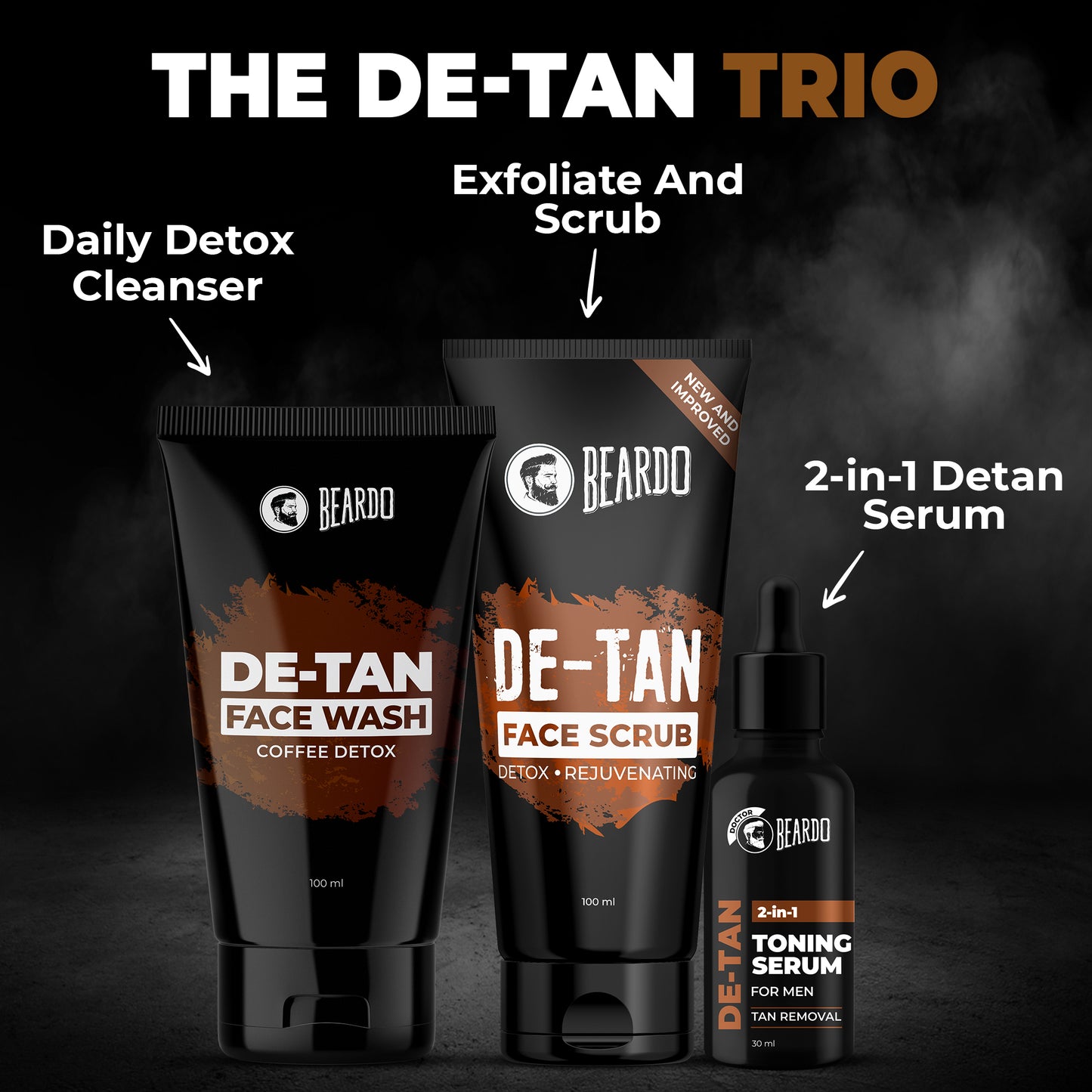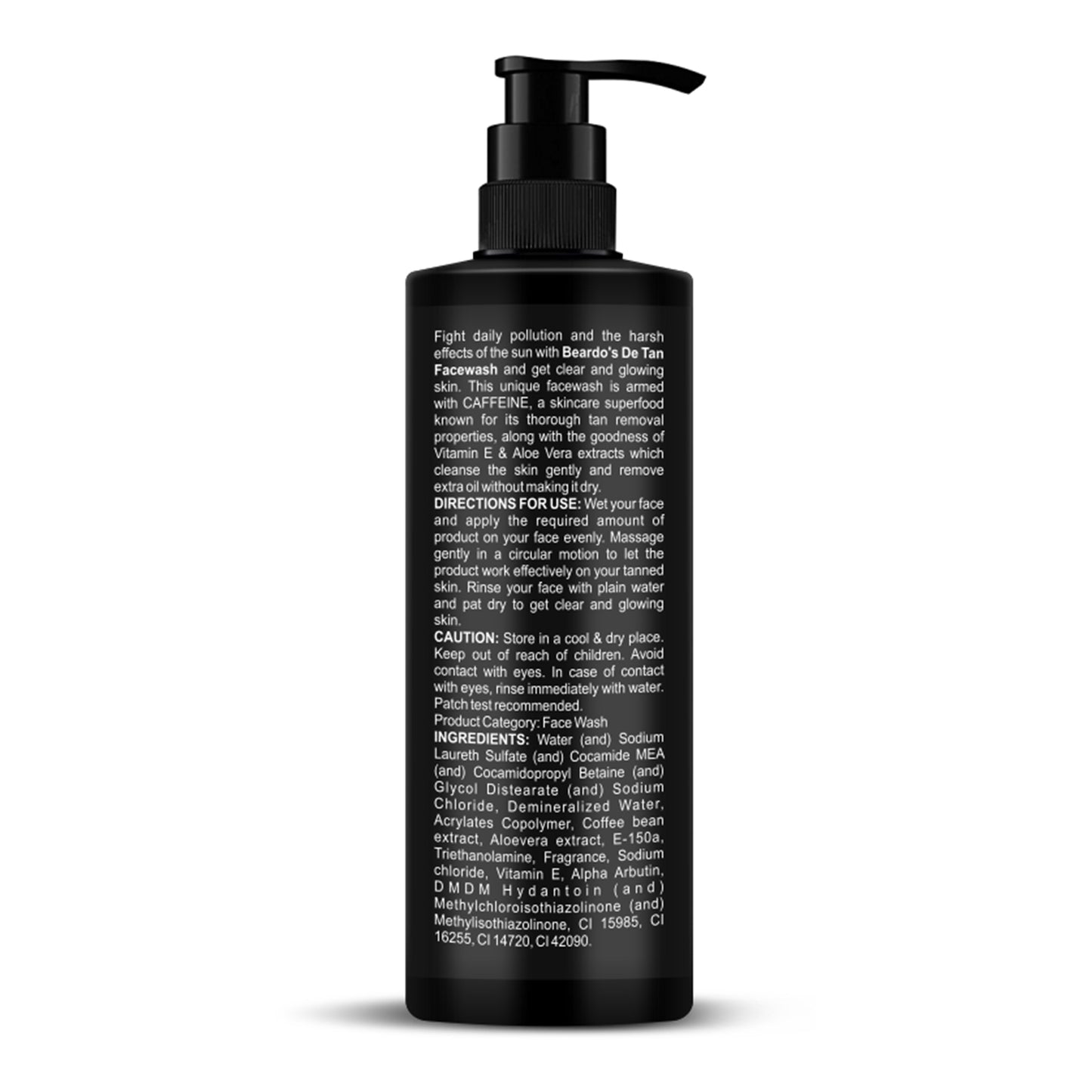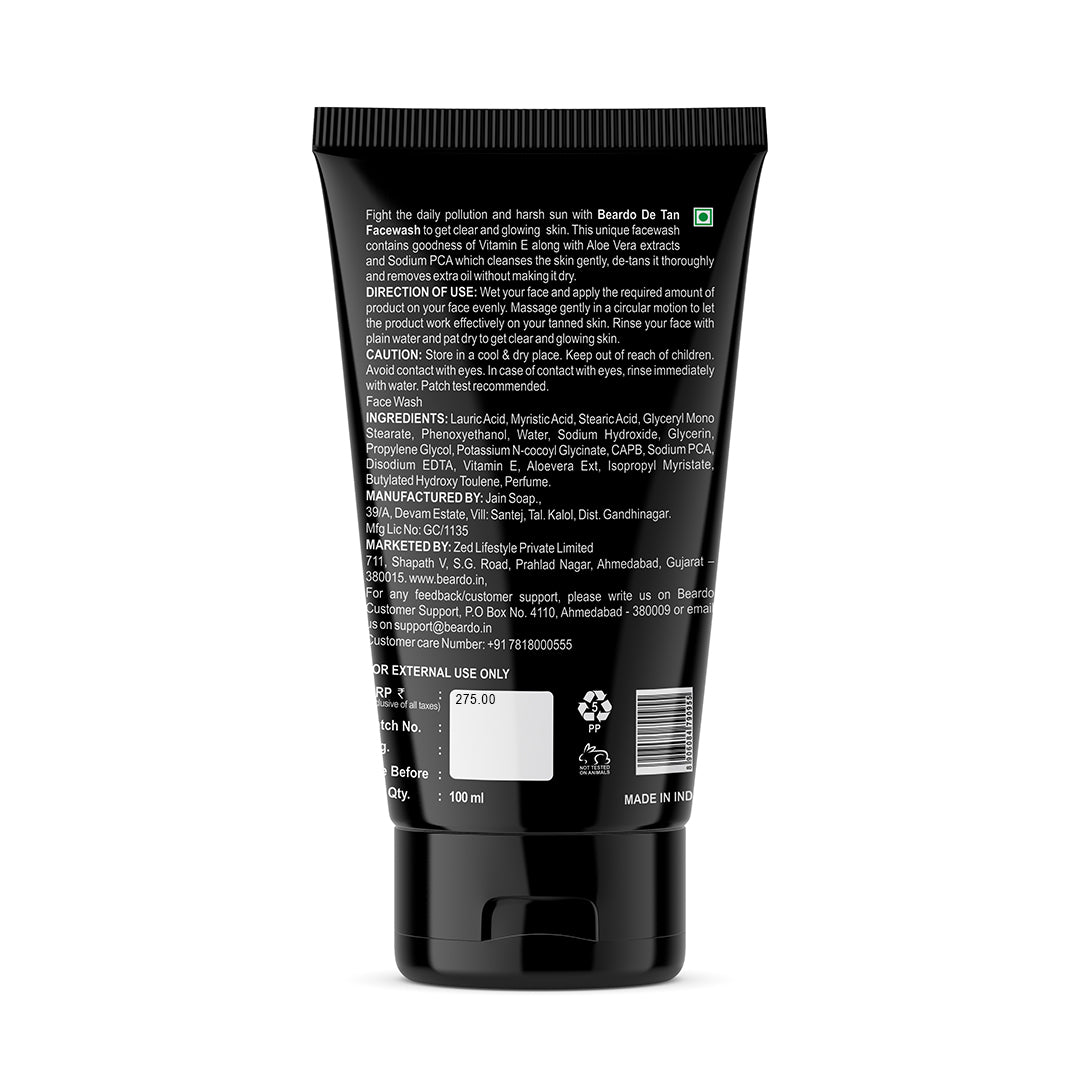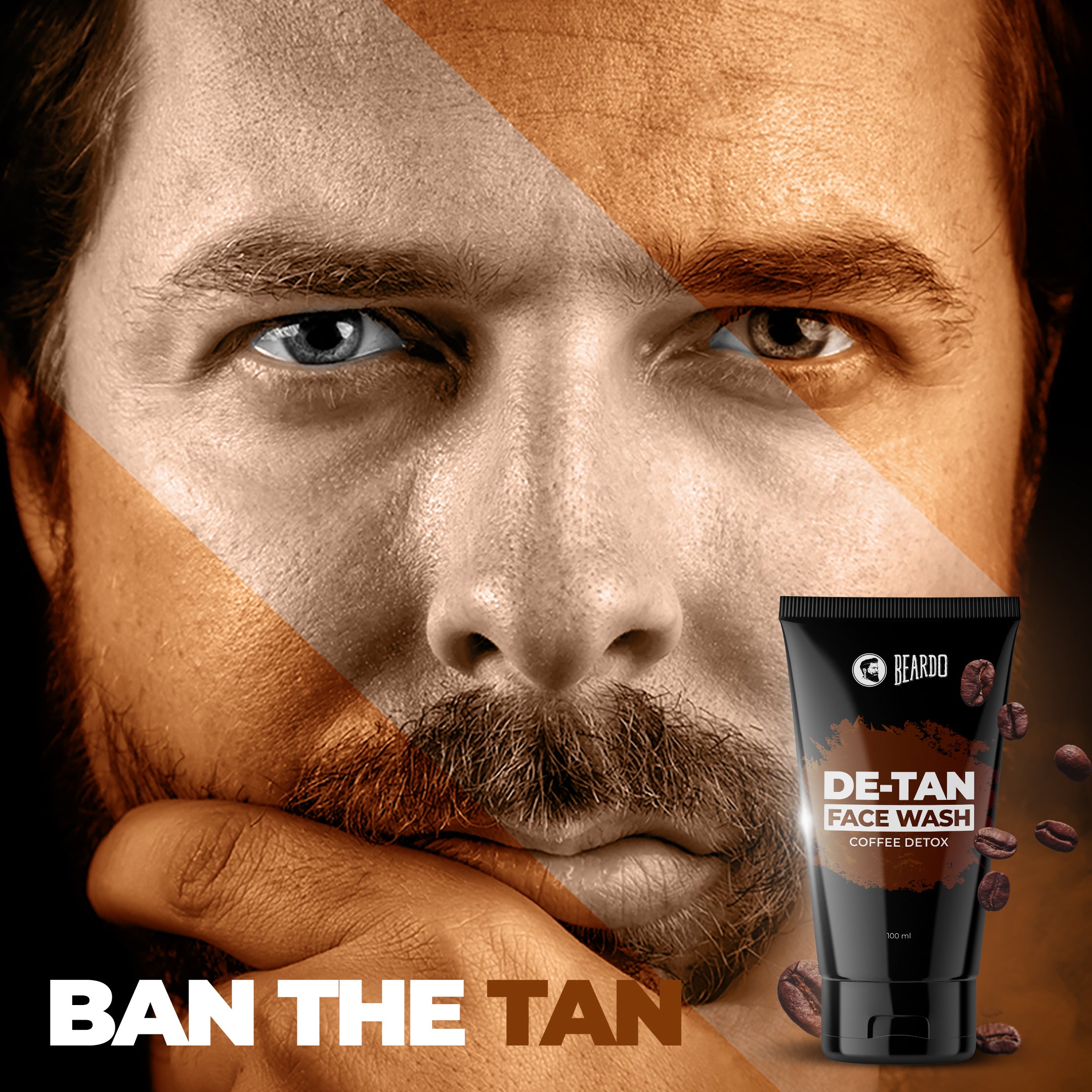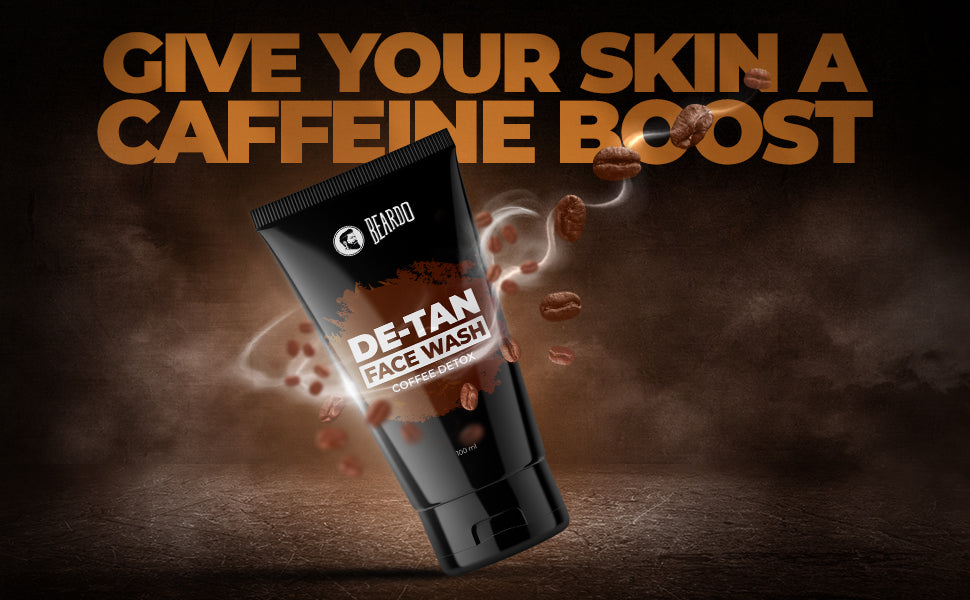 Retain your shade in sun​
Let's face it, we cannot avoid the sun. We need to go out in the sun, be it for work or travel, but the strong sunlight and UV rays can be harsh to our skin and regular exposure to sun and dust can lead to tanning and other skin issues. But as always, Beardo is here to rescue you from the unwanted tan, Beardo De-tan Facewash. Enriched with natural Aloe Vera extracts and Vitamin E, this facewash will not only cleanse your skin but will also heal it, nourish it and de-tan it without making it dry. By using this face wash regularly, your skin will have a clear and glowing complexion you've always wanted.​
Be totally tan-free​
A clear and tan-free skin is what everyone desires but not everyone has the time or liberty to undergo expensive facials and skin treatments. Beardo recommends its caffeine rich de-tan series which is best for your tanned skin. Follow Beardo's detan regime which includes Detan Facewash, Detan Scrub and Detan Peel-off mask and get a glowing and tan-free skin you've always wanted!​
Product Information
Generic Name: Face Wash, Country of Origin: INDIA, Marketed by: Zed Lifestyle Pvt. Ltd., 711, Shapath V, S.G. Road, Prahlad Nagar, Ahmedabad, Gujarat – 380015, Manufacturer: M/S Jain Soap 39/A Devam Estate Vill: Santej Ta: Kalol, DIST: Gandhinagar, and Best Before: 24 months from date of manufacture