Regular price
M.R.P
₹1,200
Sale price
₹699
Unit price
per
(Inclusive of all taxes)
42%

OFF
0%

OFF
26%

OFF
EDP(high concentrate perfume) instead of EDT (regular perfumes)
Strong & long-lasting
Ideal for special occasions
Scent family - Aromatic Woody Spicy
Generic Name: Perfume
Country of Origin: INDIA
Marketed by: Zed Lifestyle Pvt. Ltd., 711, Shapath V, S.G. Road, Prahlad Nagar, Ahmedabad, Gujarat – 380015
Manufacturer:Helios Packaging Pvt. Ltd. A- 140, Ind. Area EPIP, Meemrana, Dist. Alwar- 301705, Rajasthan, India.
Best Before: 1095 Days from date of manufacture
Check estimated delivery date
Frequently Asked Questions
Which are the right places to wear the perfume correctly?
By spraying the perfume on your collar bones, behind the ear lobes, wrists and underarms makes it last longer.
Does it last all day long?​
If sprayed at the right pulse points, given its highly concentrated formula. It is sure to last longer than other perfumes.
Is it good for winter or summer?​
Beardo has created this perfume to be versatile and therefore it can be used for all seasons and reasons, especially those close encounters.​
Can women use it too?
As Beardo Soap was crafted for men, it fragrance and contents were chosen by keeping men's skin in mind however, there is no harm if women use it!
View full details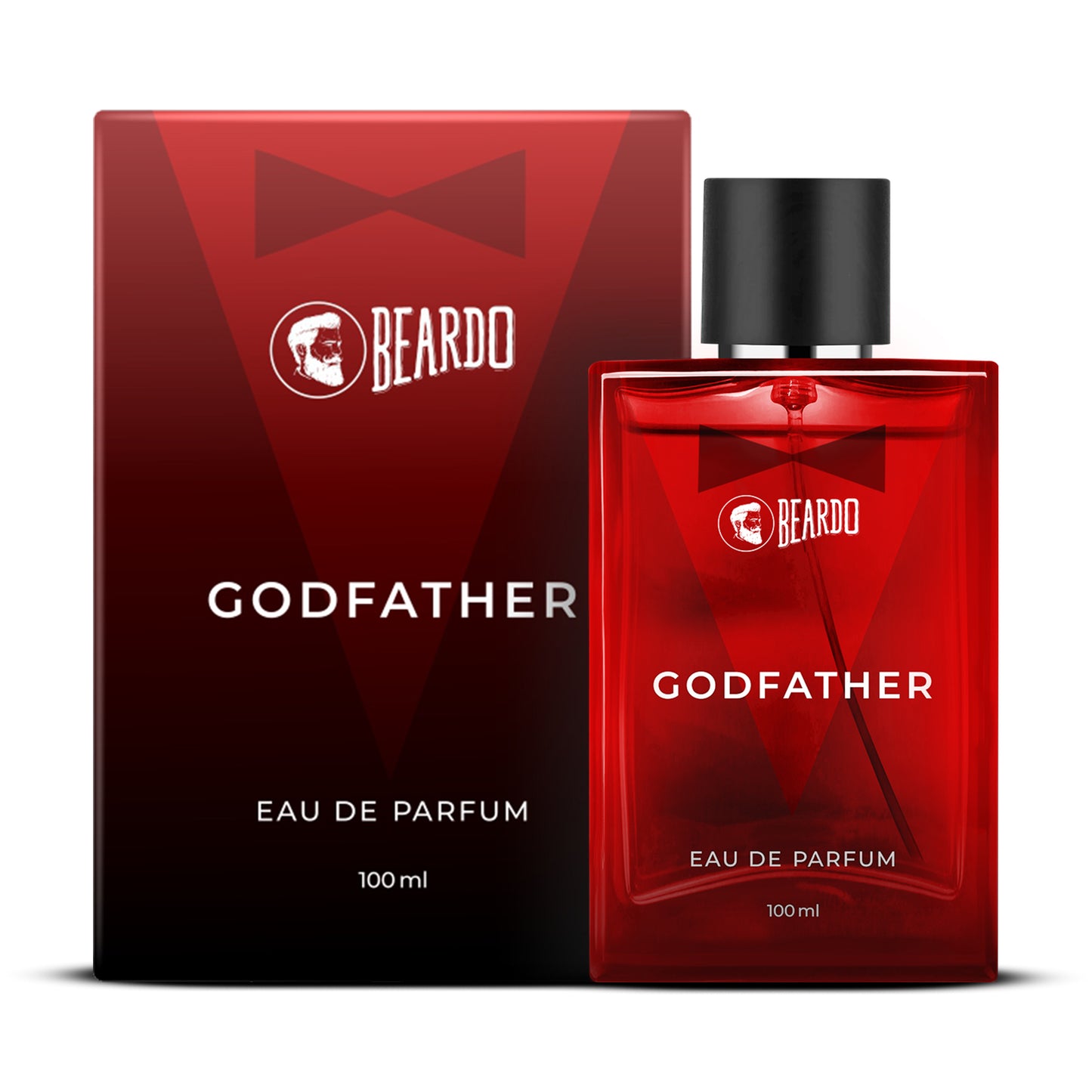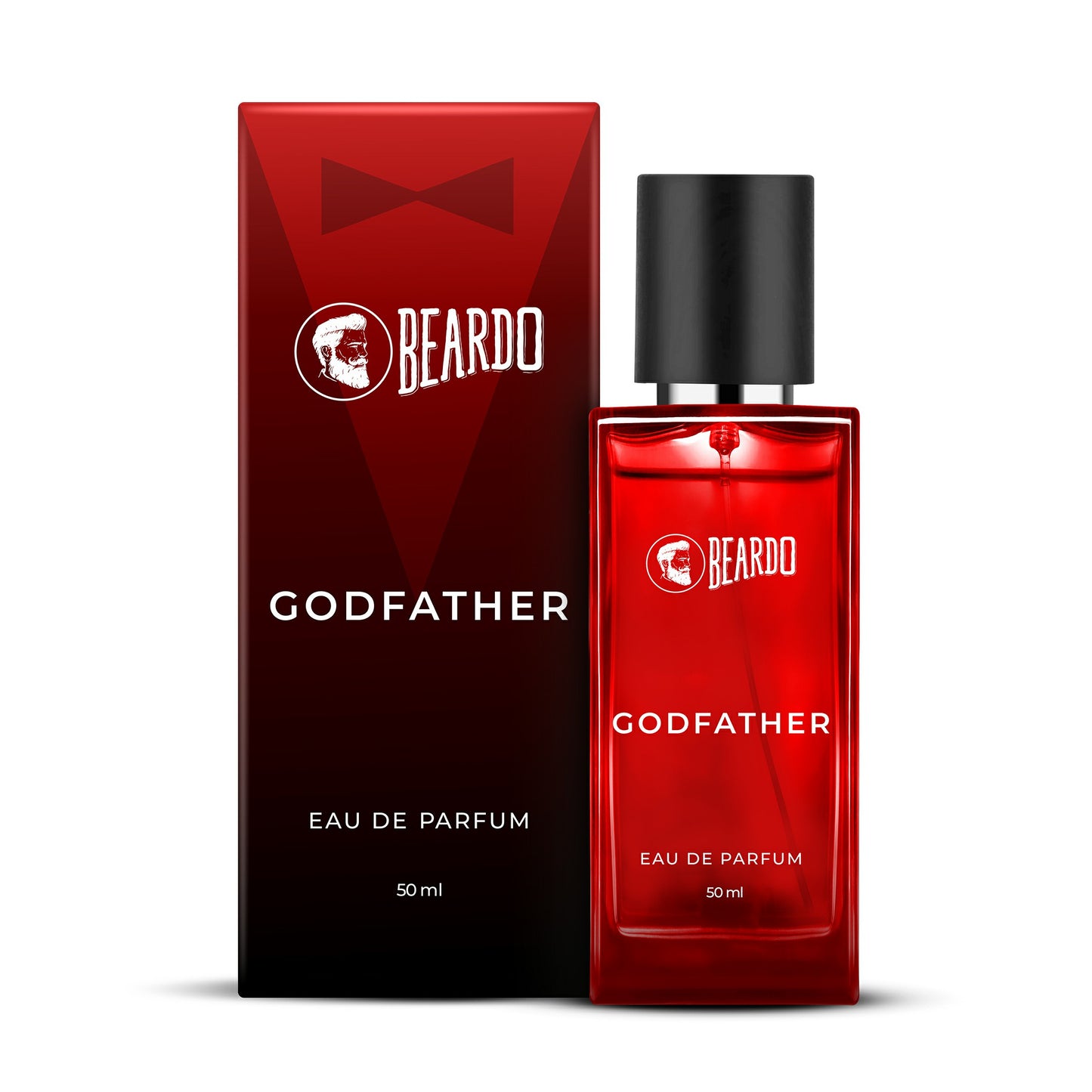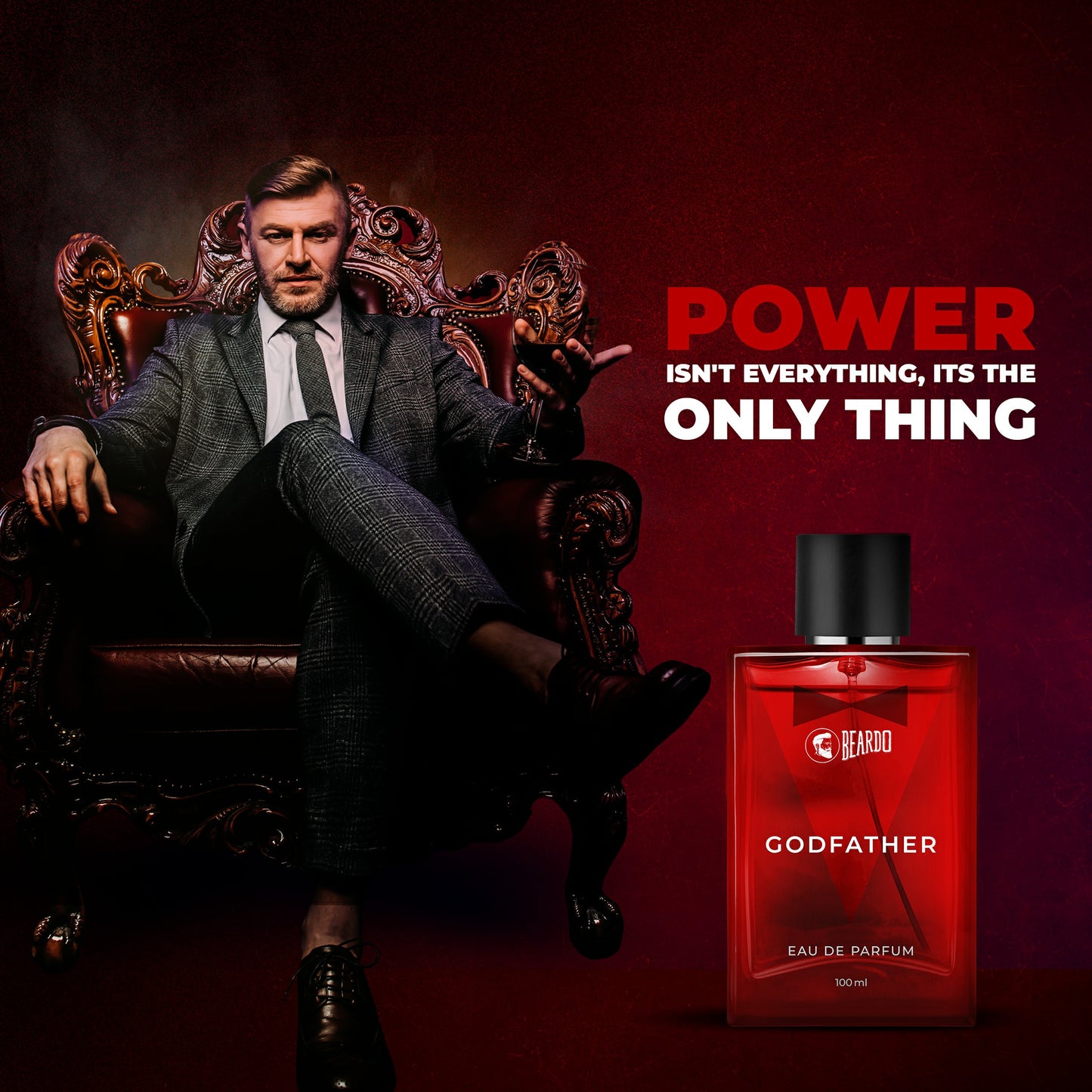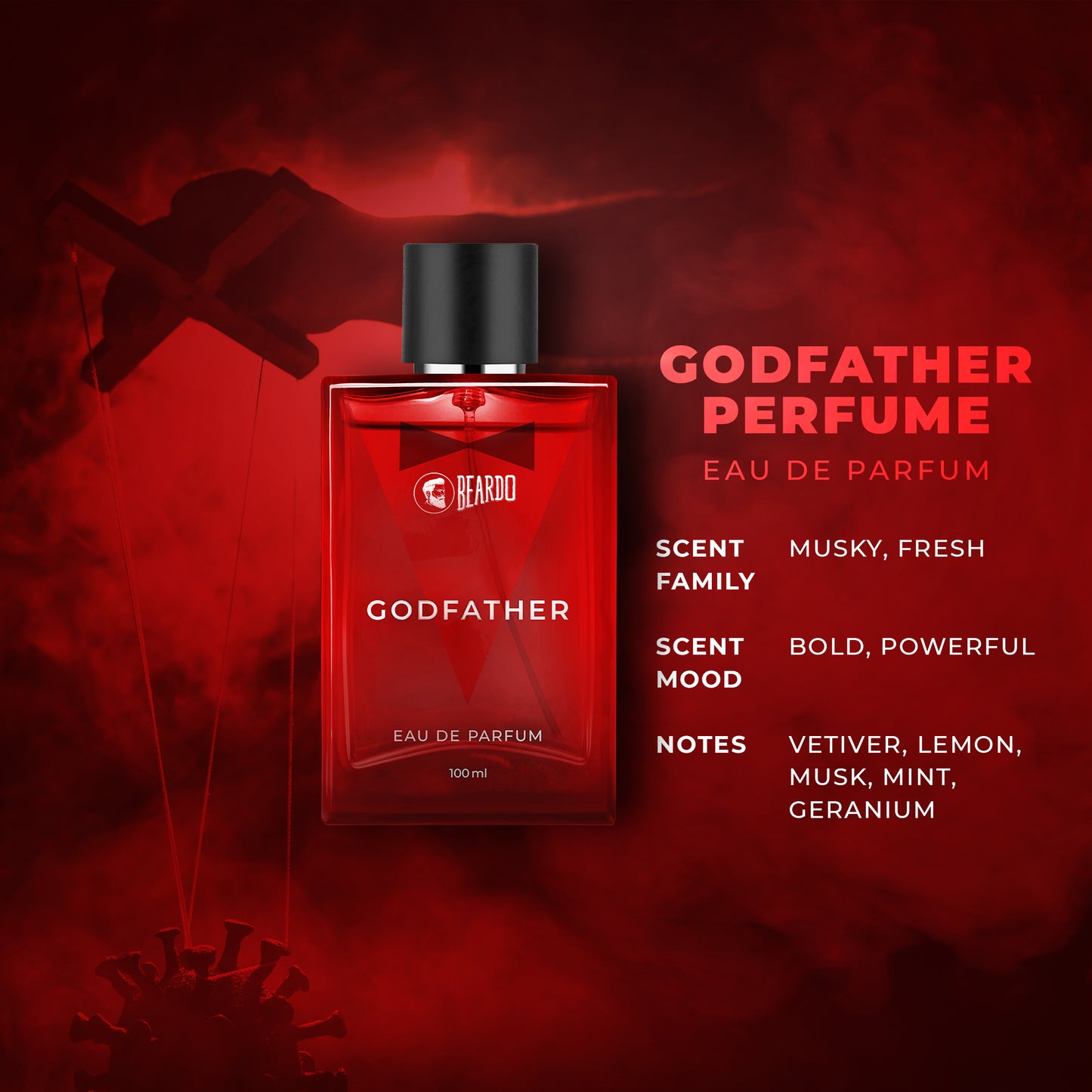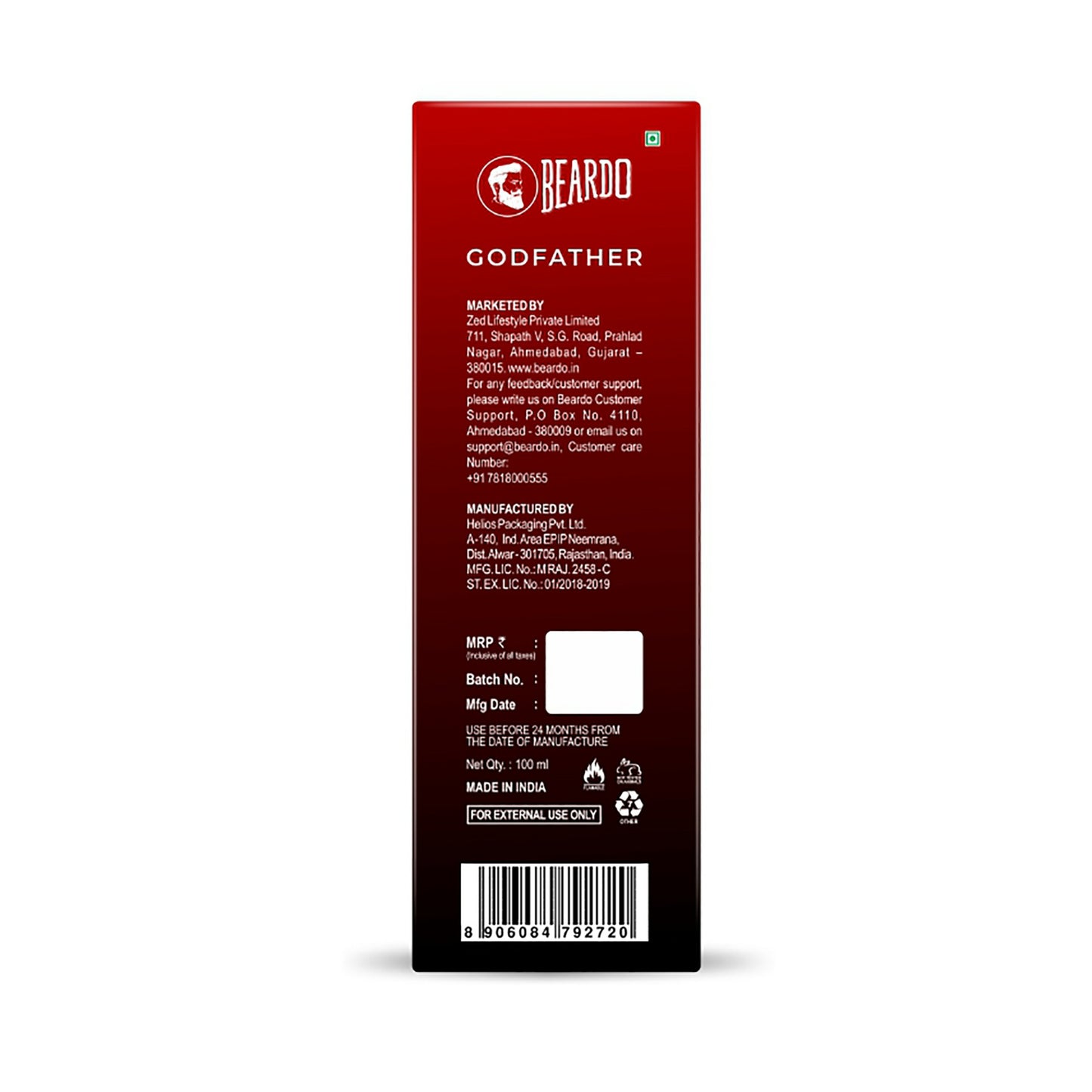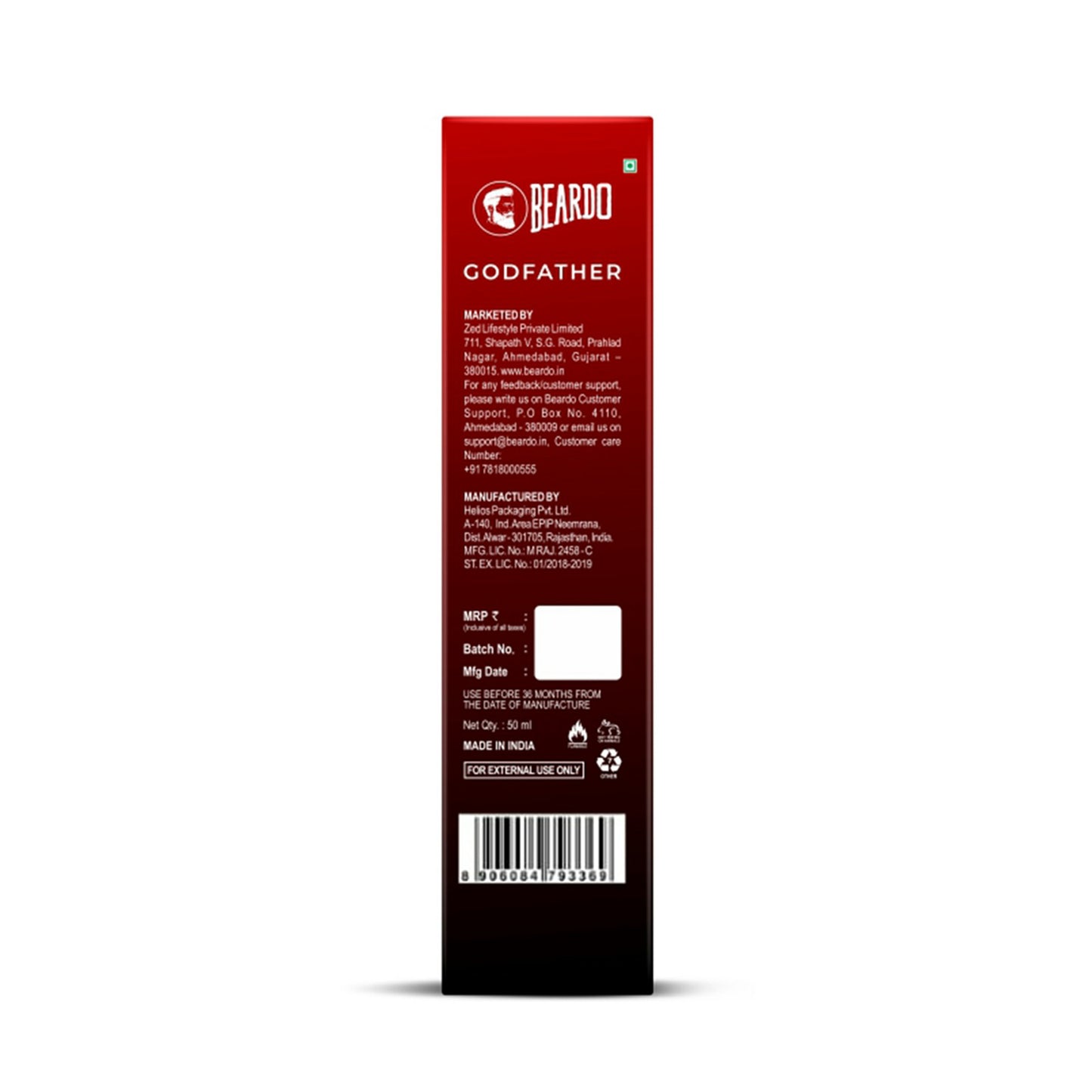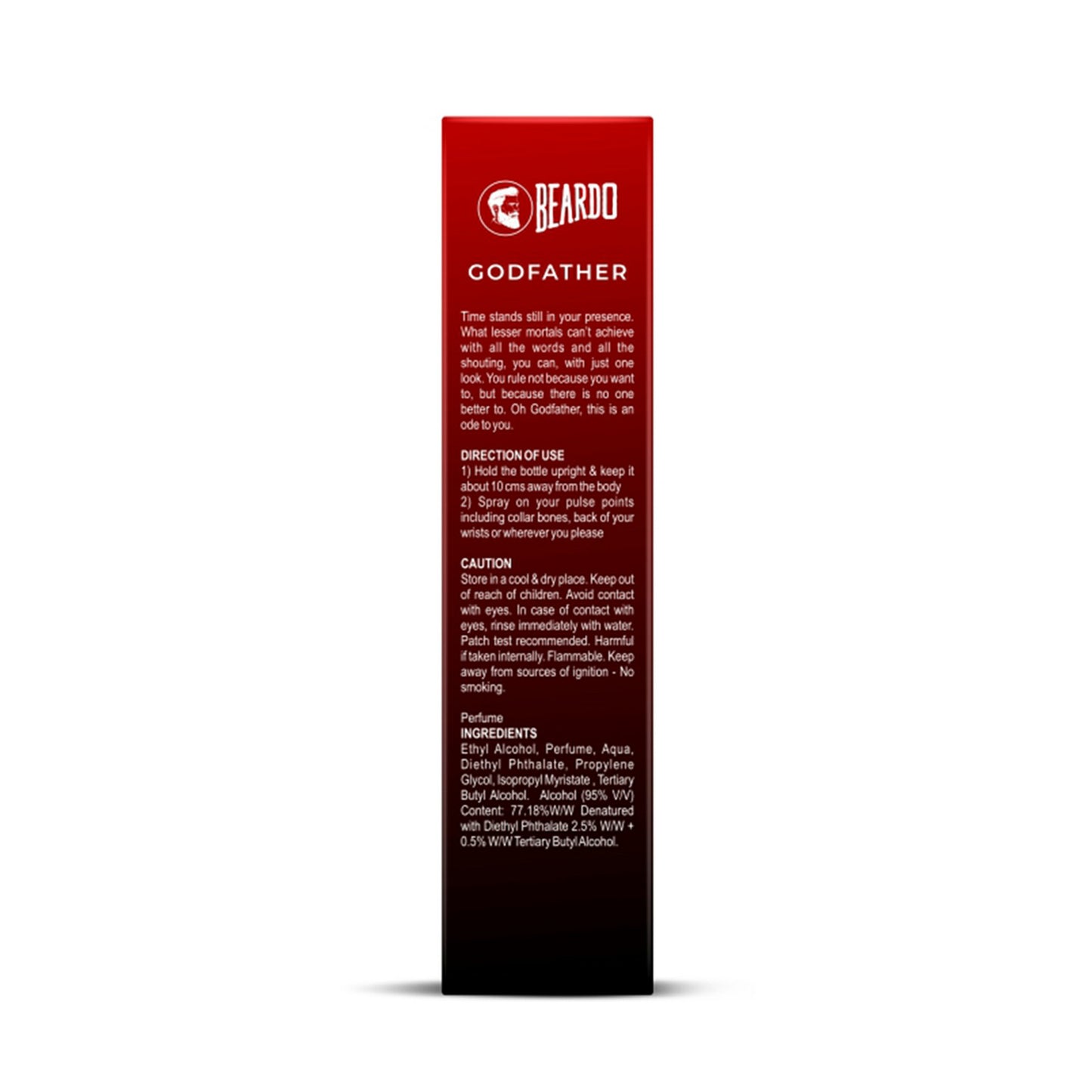 Begin your rule​
Be prepared to captivate the senses of one and all with the powerful enigma of Beardo Godfather EDP. Beardo Godfather perfume has an alluring and authoritative appeal that instantly overshadows ordinary perfumes. It is a fine concoction of mint and lemon along with an intense and passionate aroma of Geranium flowers and base notes of Vetiver and Musk, which isn't just strong and long-lasting but also irresistible.​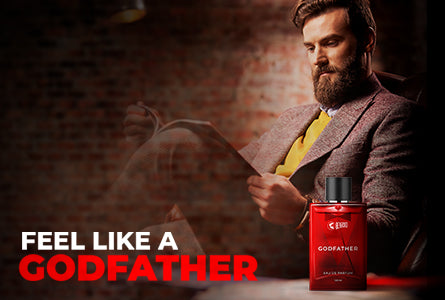 Wear your attitude be it day or night​
Beardo Godfather is created to be versatile for all occasions, yet it is sure to make you stand out. Its unique and powerful scent is fit to be used during day as well as night. It is a unique combination of citrus and spicy notes which make it fit for all seasons too​
Why so effective?
High concentrate dosage of perfume It's an EDP, much better than usual EDTs Notes: Mint, Geranium, Lemon, Vetiver, Musk
Product Information
Generic Name: Perfume Country of Origin: INDIA Marketed by: Zed Lifestyle Pvt. Ltd., 711, Shapath V, S.G. Road, Prahlad Nagar, Ahmedabad, Gujarat – 380015 Manufacturer: Helios Packaging, A-140, Industrial Area, EPIP, Neemrana, Alwar, Rajasthan- 301705, India Best Before: 36 months from date of manufacture