Adds volume & thickness instantly
Removes frizz and dryness
Moisturizes & nourishes
Generic Name: Other Hair Stylers
Country of Origin: INDIA
Marketed by: Zed Lifestyle Pvt. Ltd., 711, Shapath V, S.G. Road, Prahlad Nagar, Ahmedabad, Gujarat – 380015
Manufacturer:Ganesha Personal Care Products Pvt Ltd G41, MIDC, Kudal- 416525, Sindhudurg, Maharashtra
Best Before: 730 Days from date of manufacture
Check estimated delivery date
View full details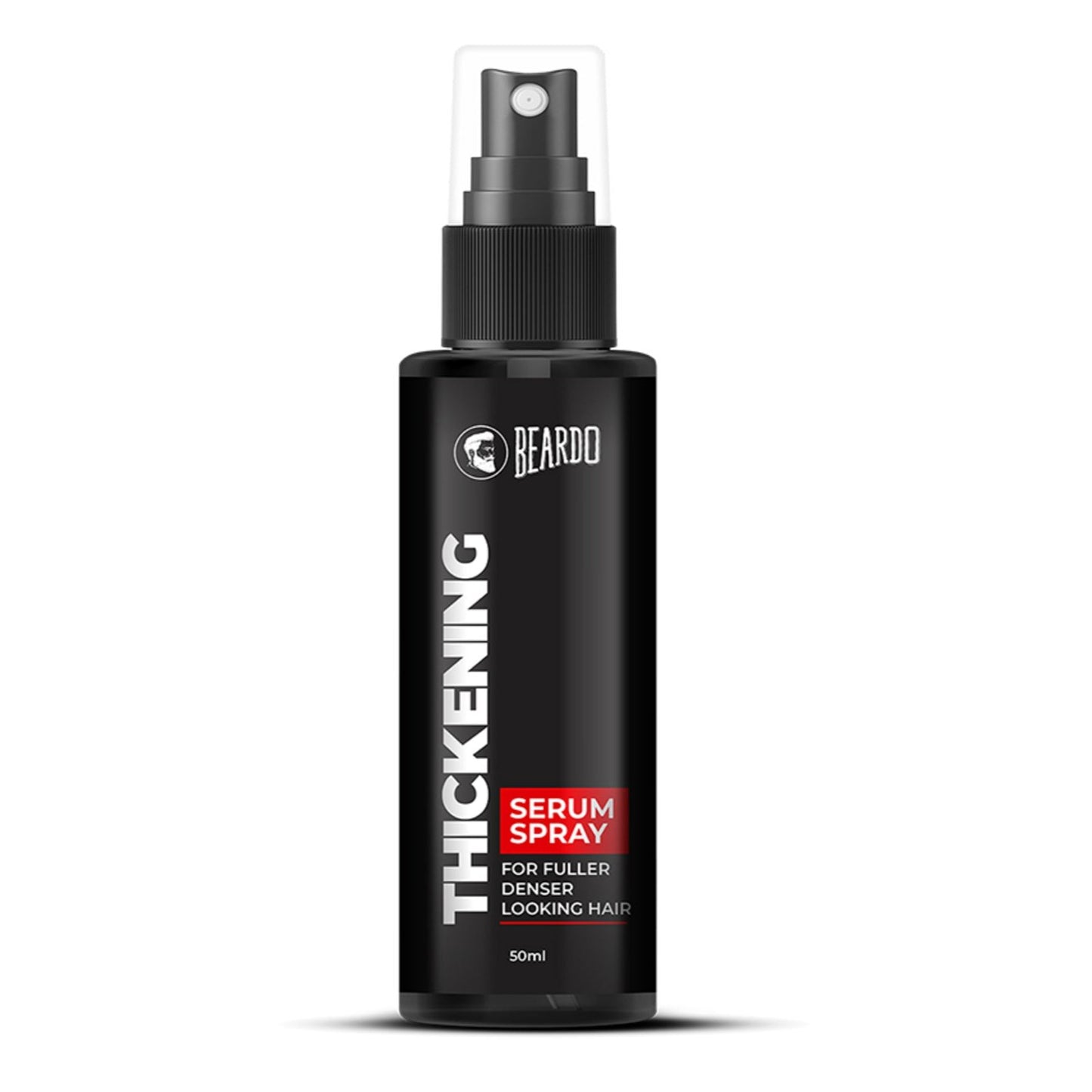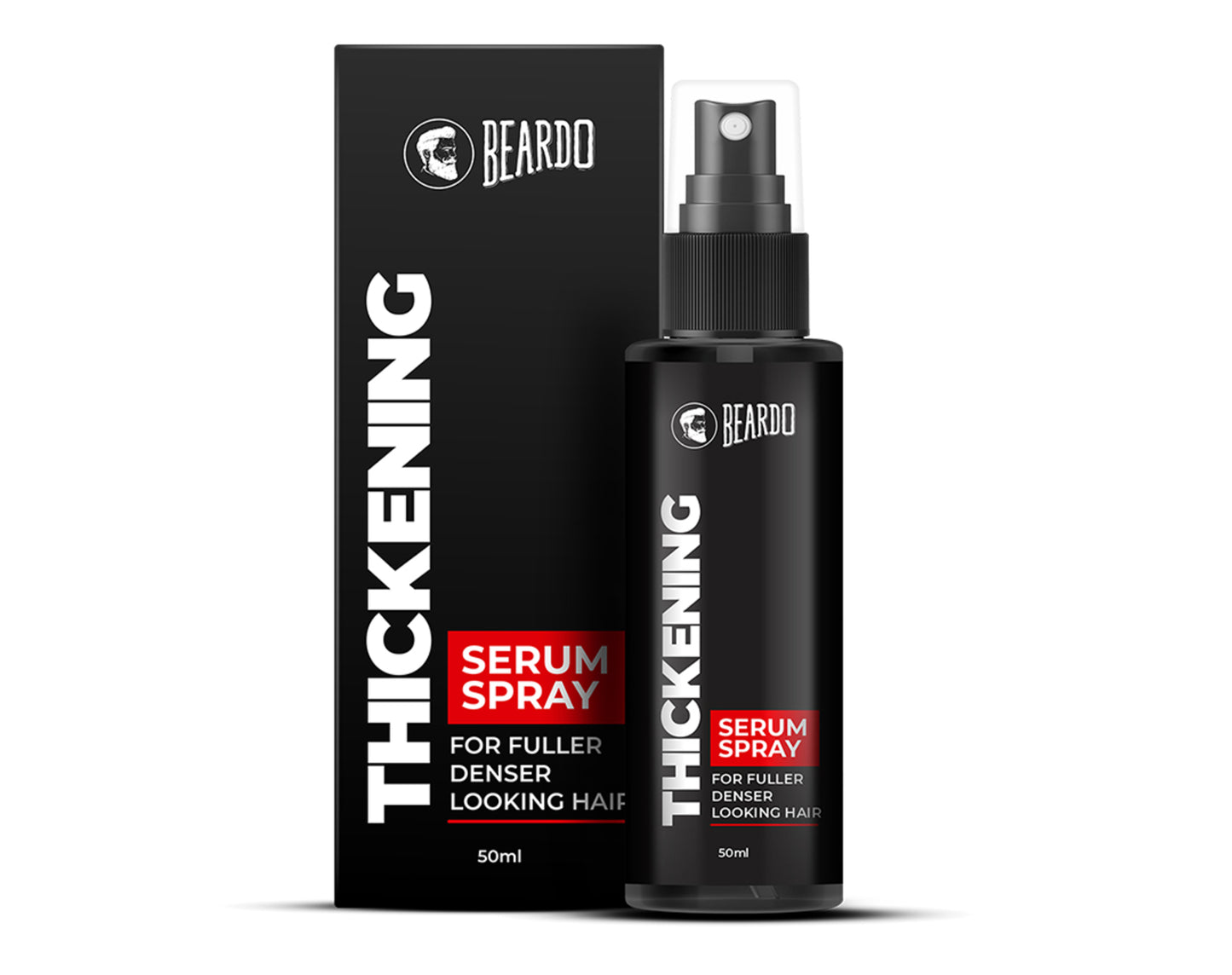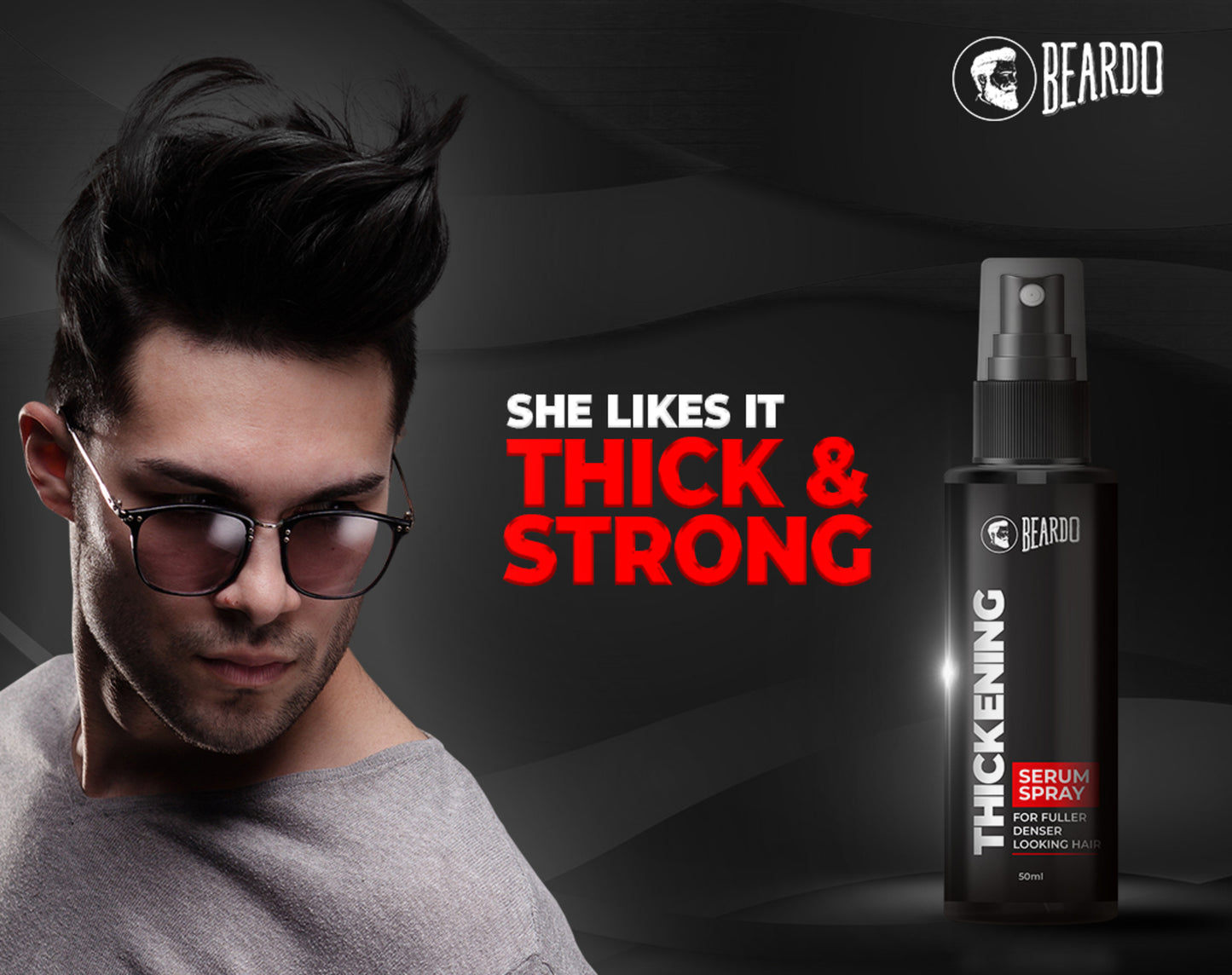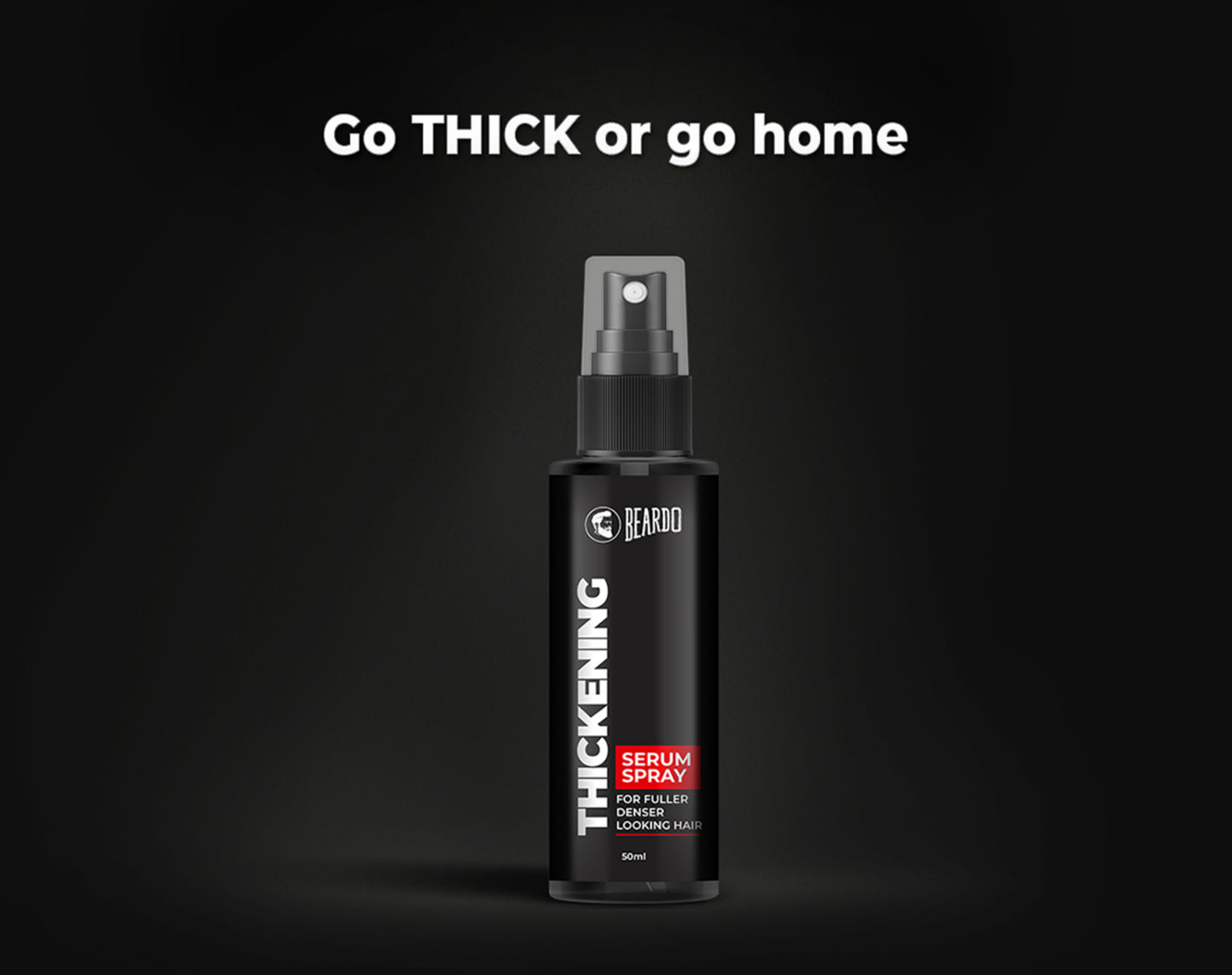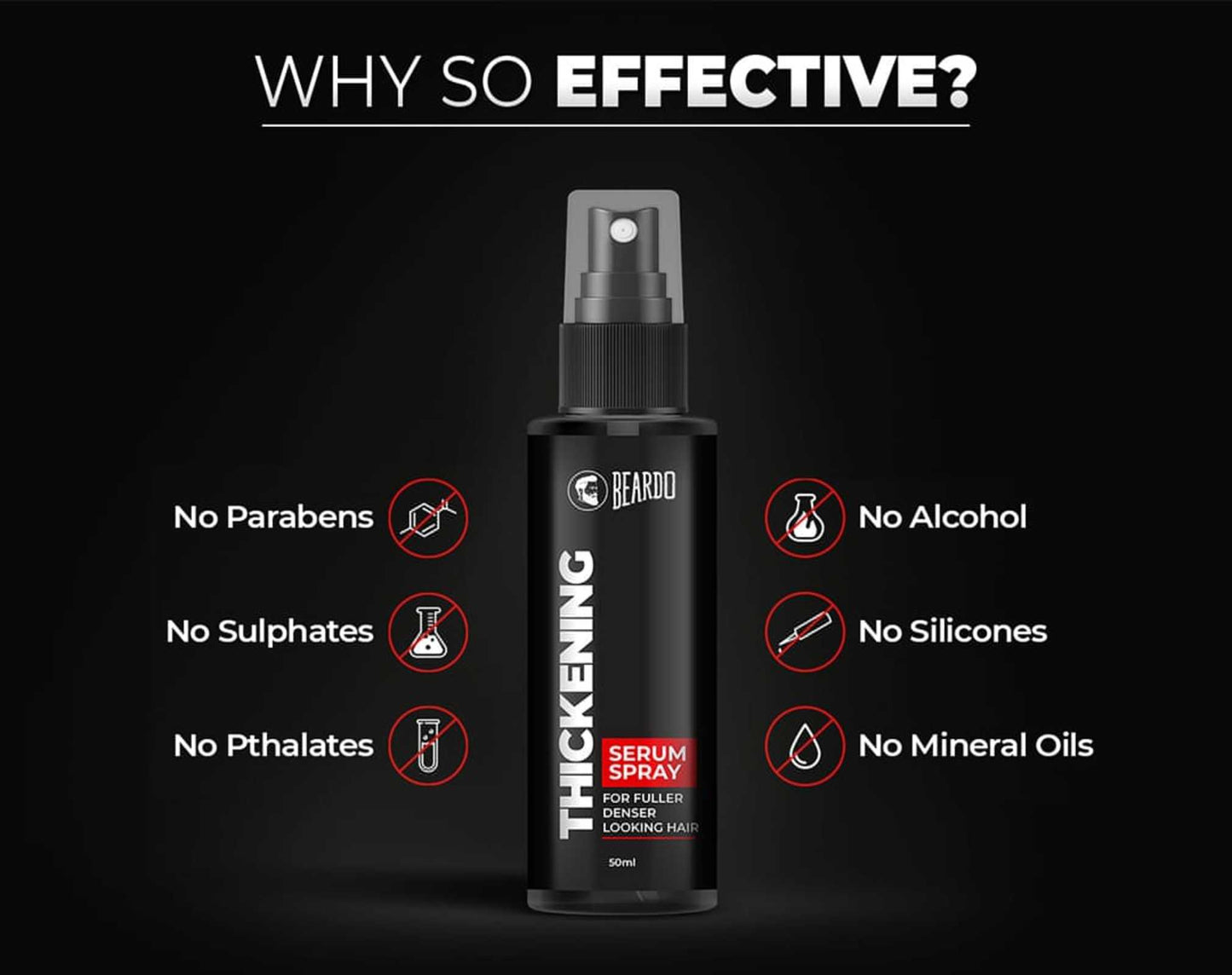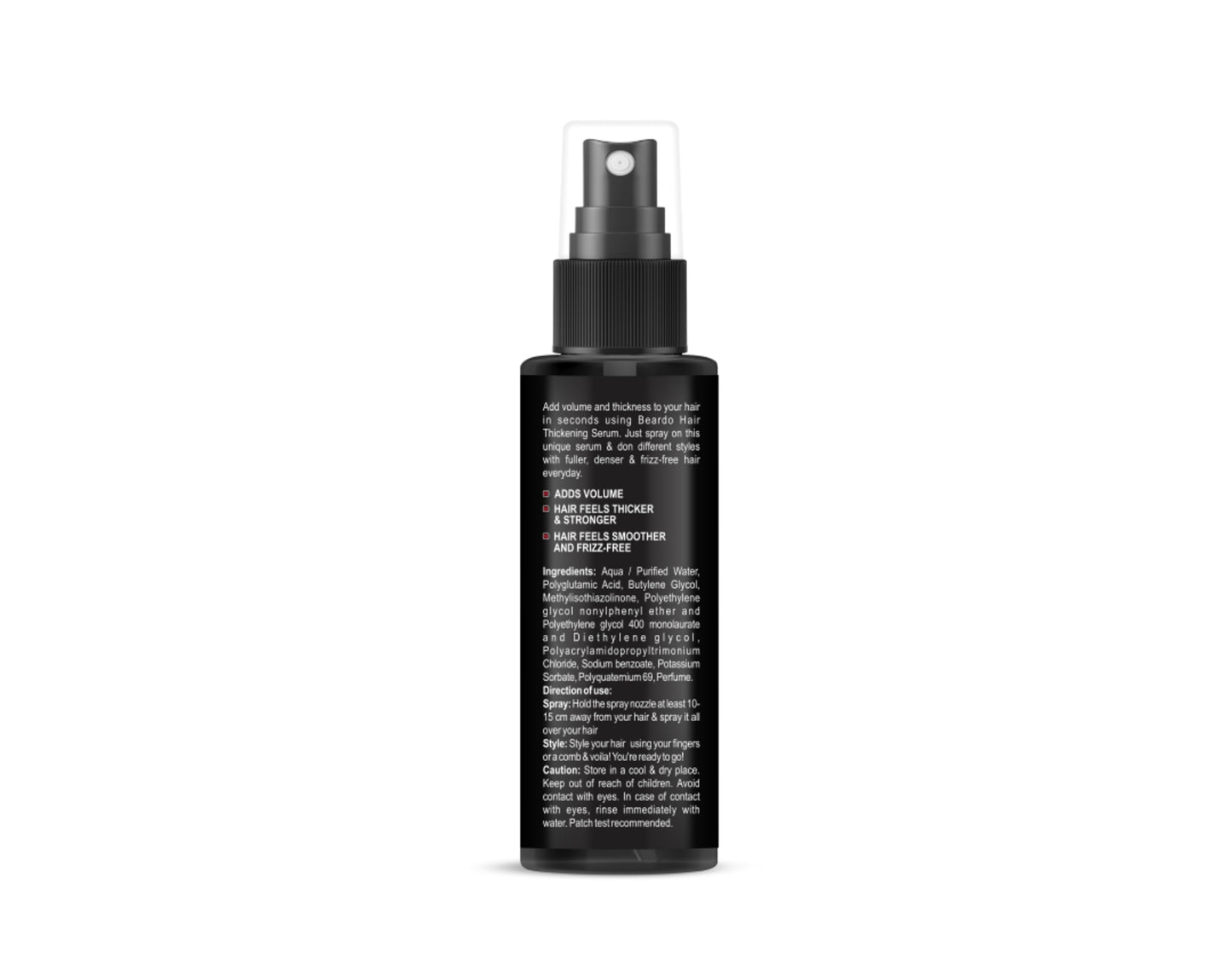 Add some body to your hair
Make way for a safe, easy and best way of improving the appearance of thinning hair. Beardo has brought you a revolutionary Hair Thickening Serum that's that gives you thicker and fuller hair. Made using effective hair thickening actives, this serum smoothens which form a layer around the hair strand increasing their girth making it thick and strong.
For a fuss-free nourishment
Beardo Hair Thickening Serum is a blessing for men who find oiling their hair a tedious task, you can nourish your by skipping oil using this ultra-nourishing serum that smoothens dry and frizzy hair instantly and make your hair more manageable. It is truly nourishing yet fuss-free! All you have to do is just spray some serum on damp hair and style them, voila you're ready to roll!
Product Information
Generic Name: Serum Country of Origin: INDIA Marketed by: Zed Lifestyle Pvt. Ltd., 711, Shapath V, S.G. Road, Prahlad Nagar, Ahmedabad, Gujarat – 380015 Manufacturer: Ganesha Personal Care Products Pvt Ltd., KUDAL, PLOT NO G41, MIDC, NERUR TARF HAVELI, KUDAL, Sindhudurg, Maharashtra, 416520 Best Before: 24 months from date of manufacture