Regular price
M.R.P
₹350
Sale price
₹350
Unit price
per
(Inclusive of all taxes)
Dry, dull skin rejuvenation 
Reduces dark spots
Reverse skin damage 
Evens skin tone
Generic Name: Body Wash
Country of Origin: INDIA
Marketed by: Zed Lifestyle Pvt. Ltd., 711, Shapath V, S.G. Road, Prahlad Nagar, Ahmedabad, Gujarat – 380015
Manufacturer:HCP Wellness Pvt Ltd Plot No.: 08, Ozone Industrial Park, Bavla - Bagodara Highway, Bhayla, Ahmedabad- 382220, Gujarat, India.
Best Before: 730 Days from date of manufacture
Check estimated delivery date
How To Use
Wet
Wet your body take some body wash in your palm/loofah
Apply
Apply it all over the body & lather-up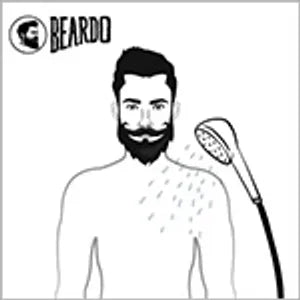 Rinse
Rinse thoroughly with water
Frequently Asked Questions
Can I use it on my face?
Beardo Ultraglow Body wash is specially formulated for the skin on the body, the skin on your face is delicate than the rest of your body. Therefore we would recommend you pick from the our range of facewashes.
Will it make my skin rough or dry?
Beardo Utraglow Body wash contains moisturizing agents along with Aloe vera, Mulberry & Bearberry extracts, therefore it wont leave your skin rough or dry.
View full details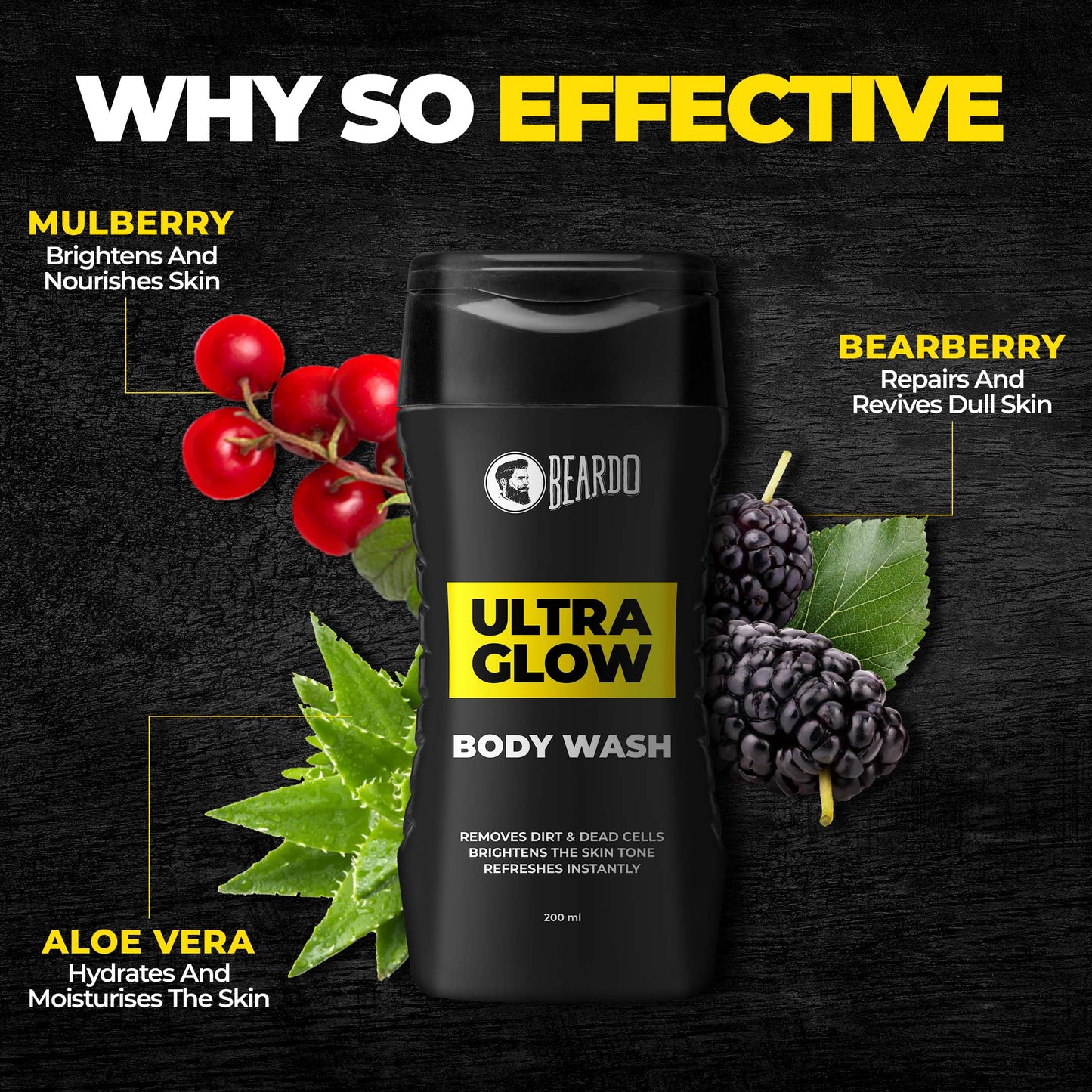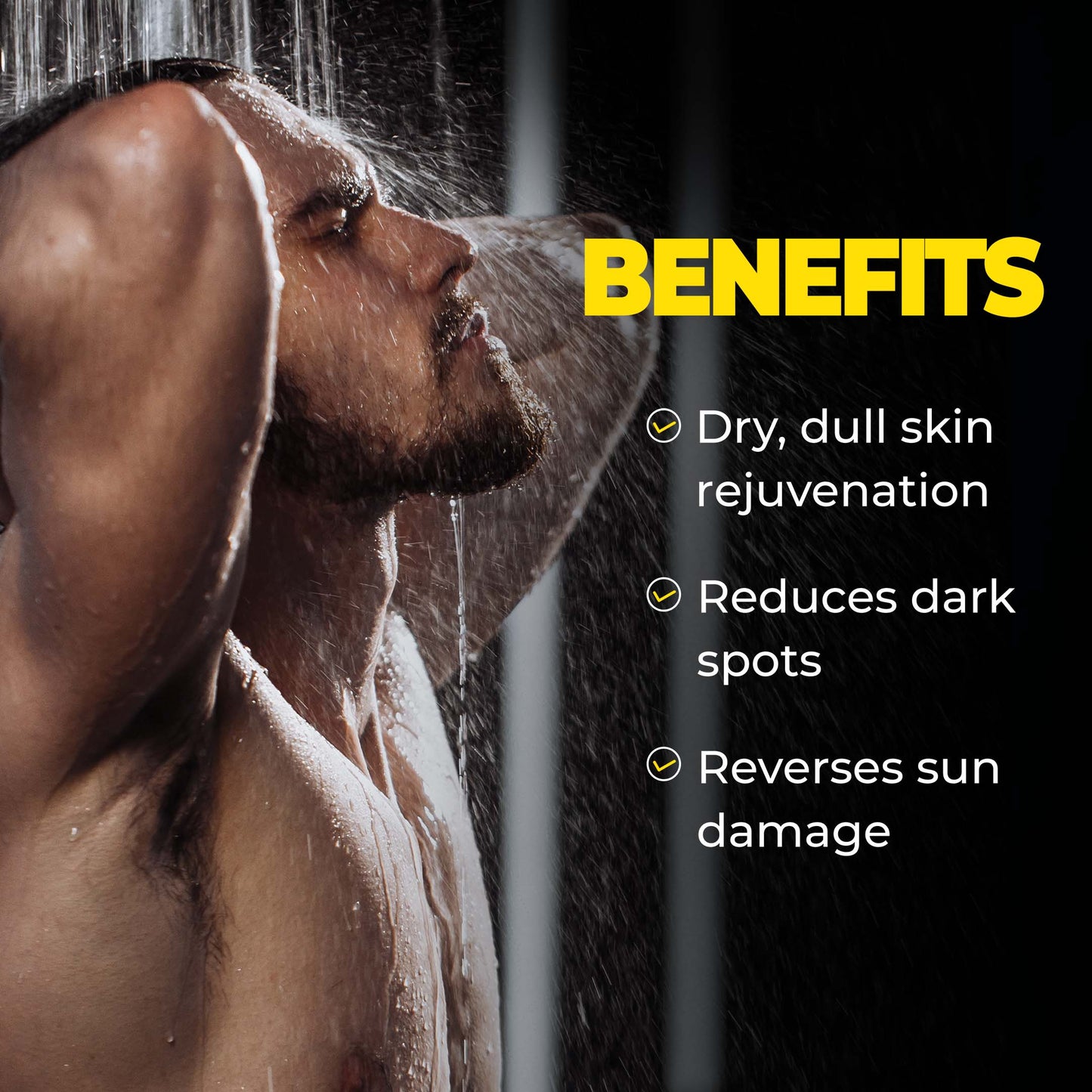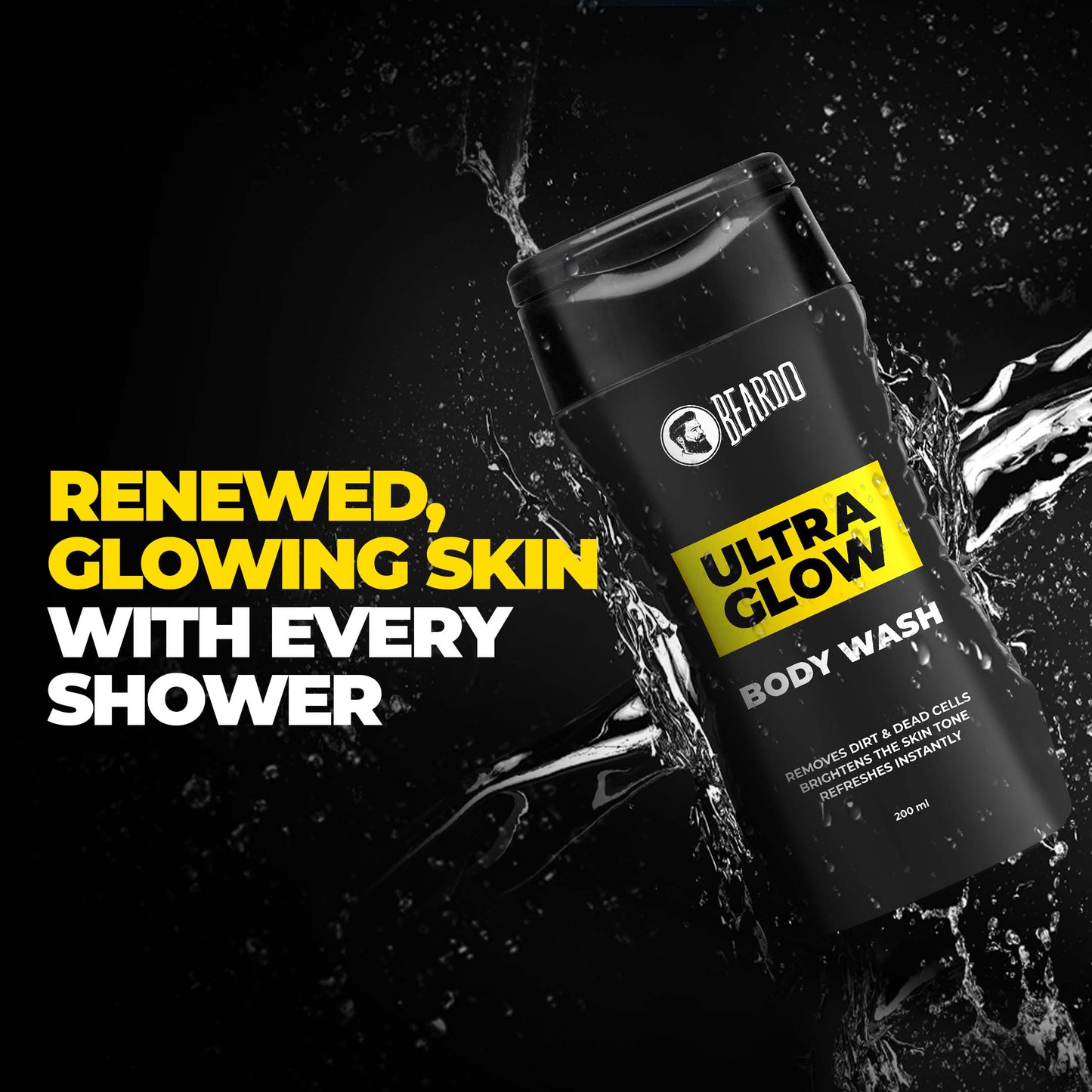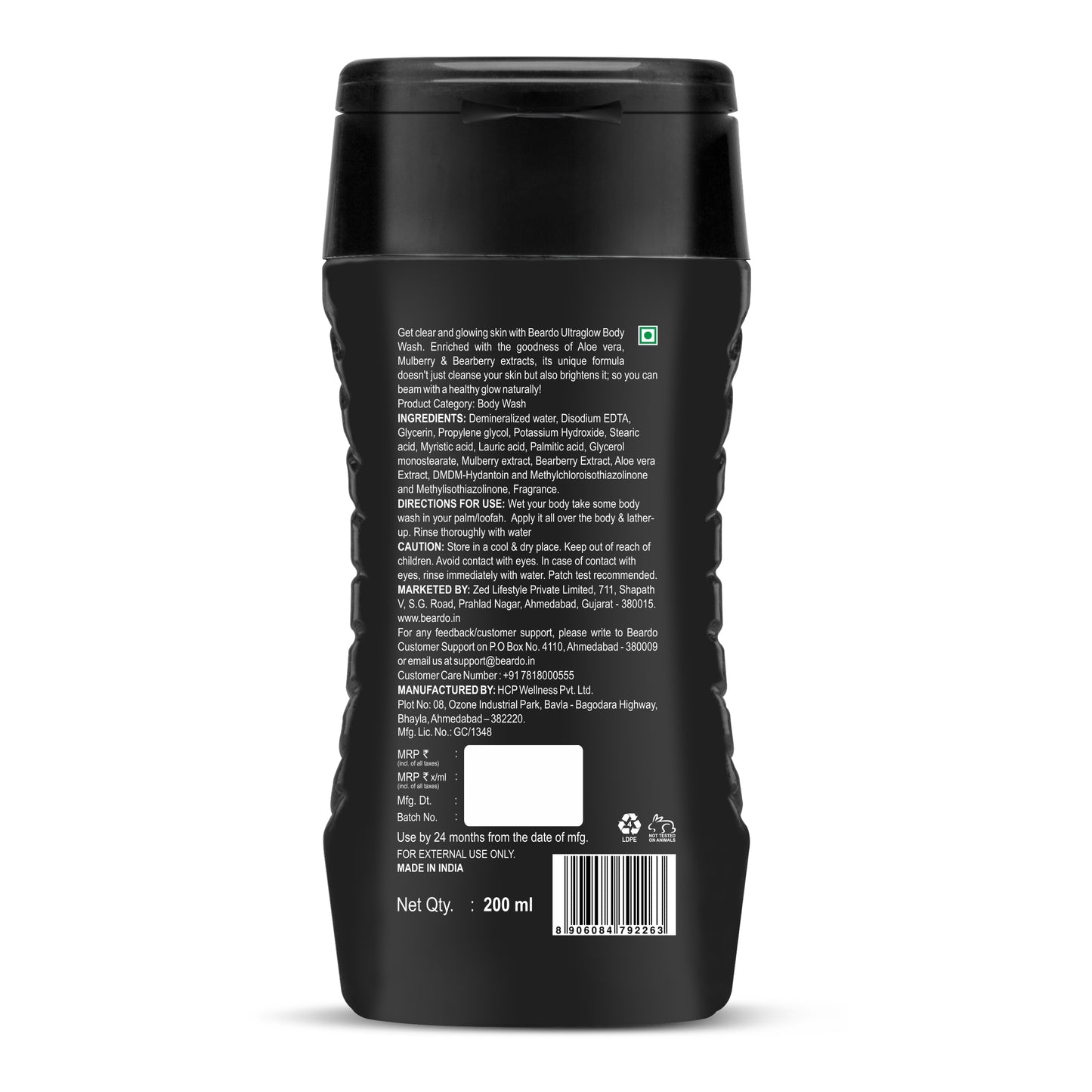 Bask in the GLOW-ry
Beardo's range of body care products are designed especially for men's skin. We know that men's skin is different from women's skin and therefore require different formulations to suit their rough, thicker, oilier skin. Use Ultraglow Body Wash and get the confidence to take off that shirt and show-off your lighter, sexier skin at the beach or pool parties. It doesn't just remove the dirt and dead cells that gather on your skin due to sweat but also brightens it with every shower.
GLOW UP x2 ​
Beardo's Ultraglow range is designed specially for men's skin needs, for renewed glowing skin with every shower! Use the Ultraglow bodywash for deep cleansing of the skin to make it glow from within. Level up with the Ultraglow body lotion for softer, smoother skin in every season.
Product Information
Generic Name: Body Wash, Country of Origin: INDIA, Marketed by: Zed Lifestyle Pvt. Ltd., 711, Shapath V, S.G. Road, Prahlad Nagar, Ahmedabad, Gujarat – 380015, Manufacturer: HCP Wellness LLP, and Best Before: 24 months from date of manufacture