Brighter, Lighter Skin 
Removes Dirt & Dead Cells
Reduces Dark Spots 
Designed specially for men's tough skin
Generic Name: Face Wash
Country of Origin: INDIA
Marketed by: Zed Lifestyle Pvt. Ltd., 711, Shapath V, S.G. Road, Prahlad Nagar, Ahmedabad, Gujarat – 380015
Manufacturer:HCP Wellness Pvt Ltd Plot No.: 08, Ozone Industrial Park, Bavla - Bagodara Highway, Bhayla, Ahmedabad- 382220, Gujarat, India.
Best Before: 730 Days from date of manufacture
Check estimated delivery date
How To Use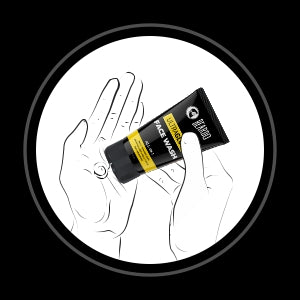 Apply
Take the required amount onto your palm
Massage
Apply on damp face and massage gently for a minute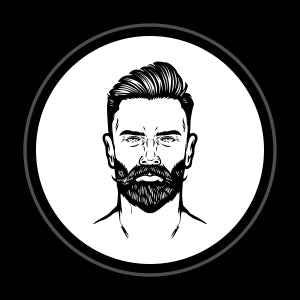 Rinse
Rinse thoroughly with clean water
Frequently Asked Questions
Does it make my skin fair?
This soap is formulated to brighten dull and dry skin, it cannot affect skin's natural tone.
Can I use it to wash my beard and hair?
This product has been formulated to clean the skin, it may not work as effective as a beard wash or a facewash. Therefore, we would recommend you to choose from our wide range of beard washes and shampoos according to your hair type.
Is it safe if women use it?
Beardo Ultraglow Facewahs is formulated for men's tough skin which quite different form women's skin. However, there is no harm if women prefer to use it too!
Will it act as anti-sweat or deodrant?
Beardo Ultraglow Soap will remove dirt and sweat from your skin and make your skin fresh and smooth but it cannot act as a deodorant or perfume, why don't you try Beardo's perfumes?
Will it remove pimple and its marks on my face?
This product is formulated to brighten your dull and dry skin, we would recommend you to use Beardo Neem Facewash for a pimple prone skin.
View full details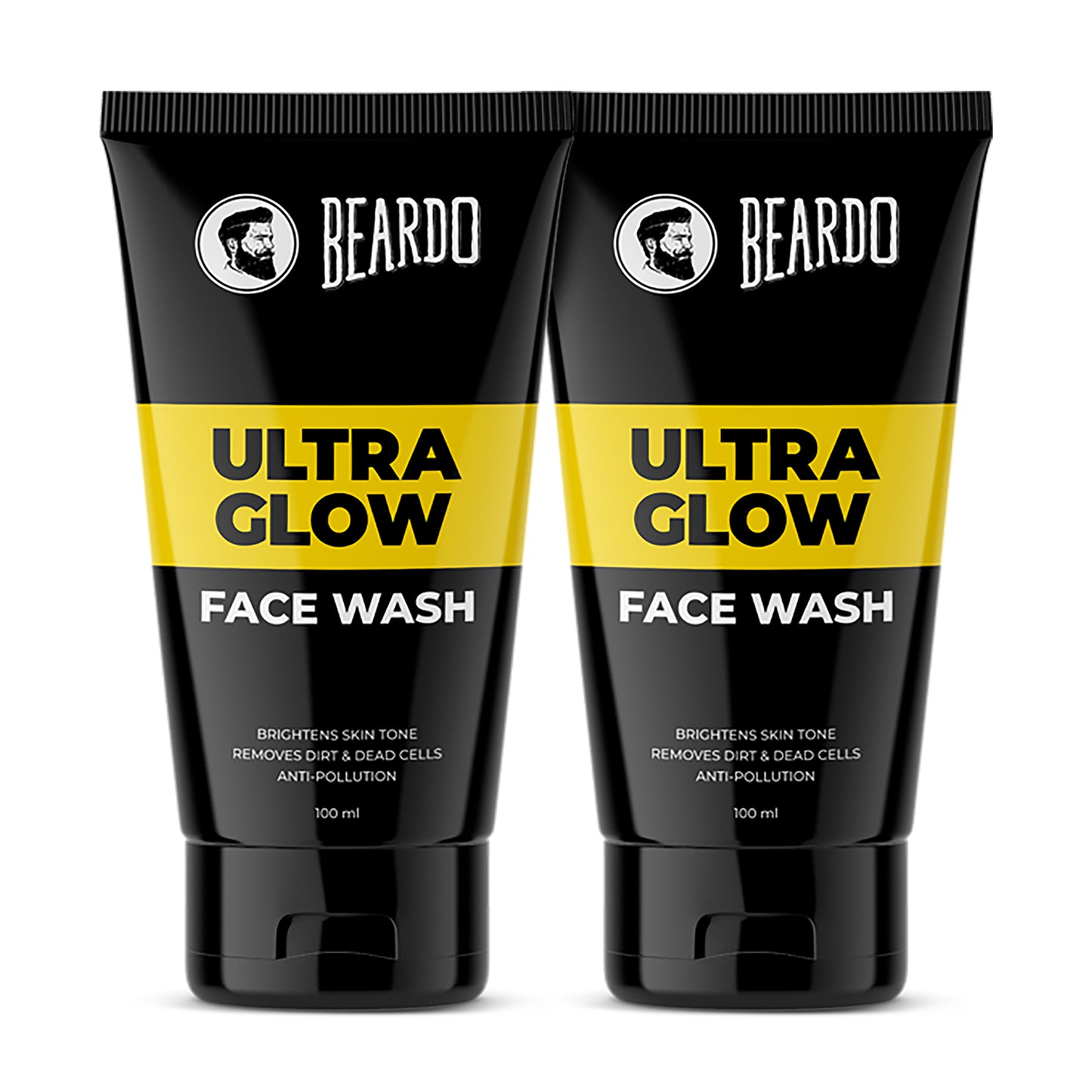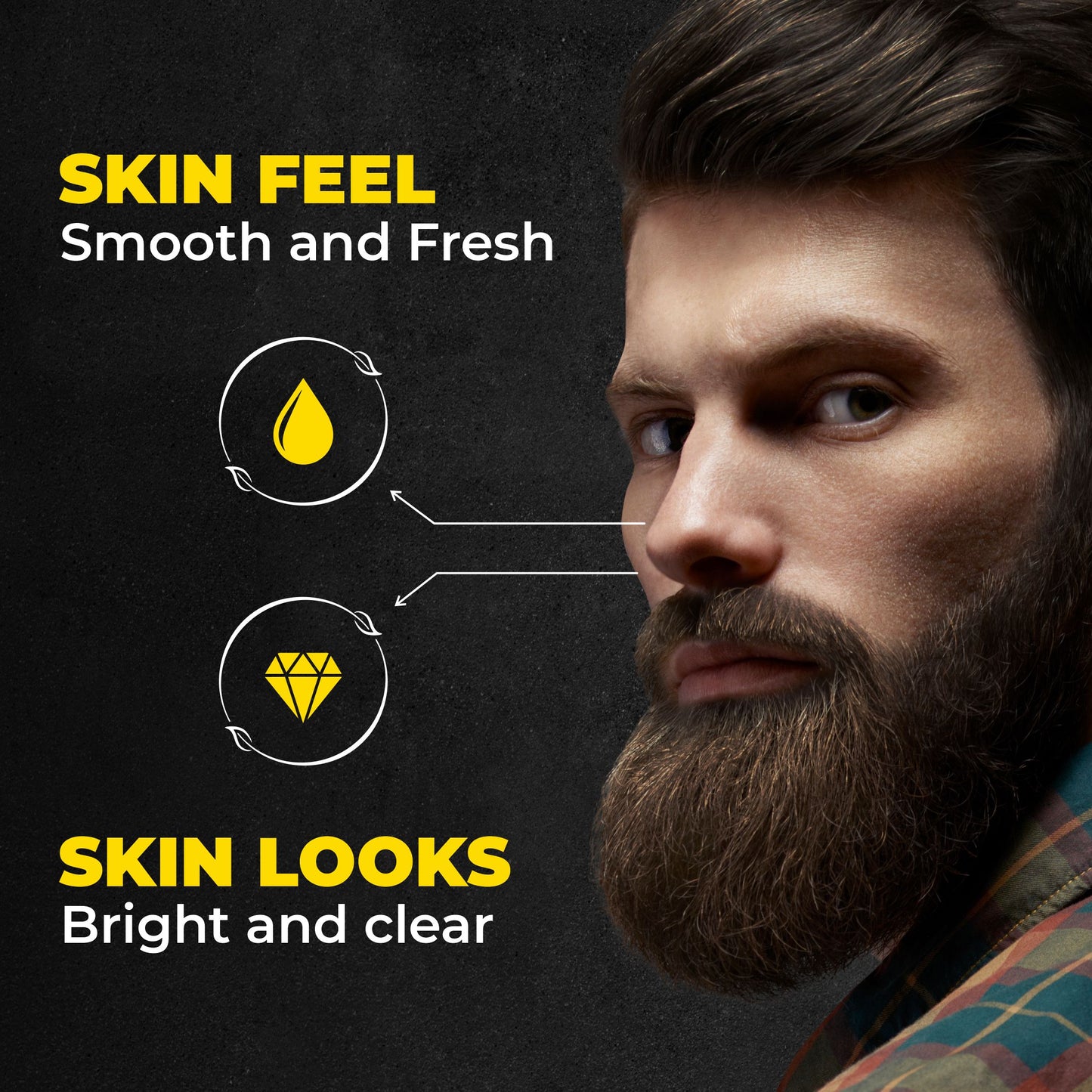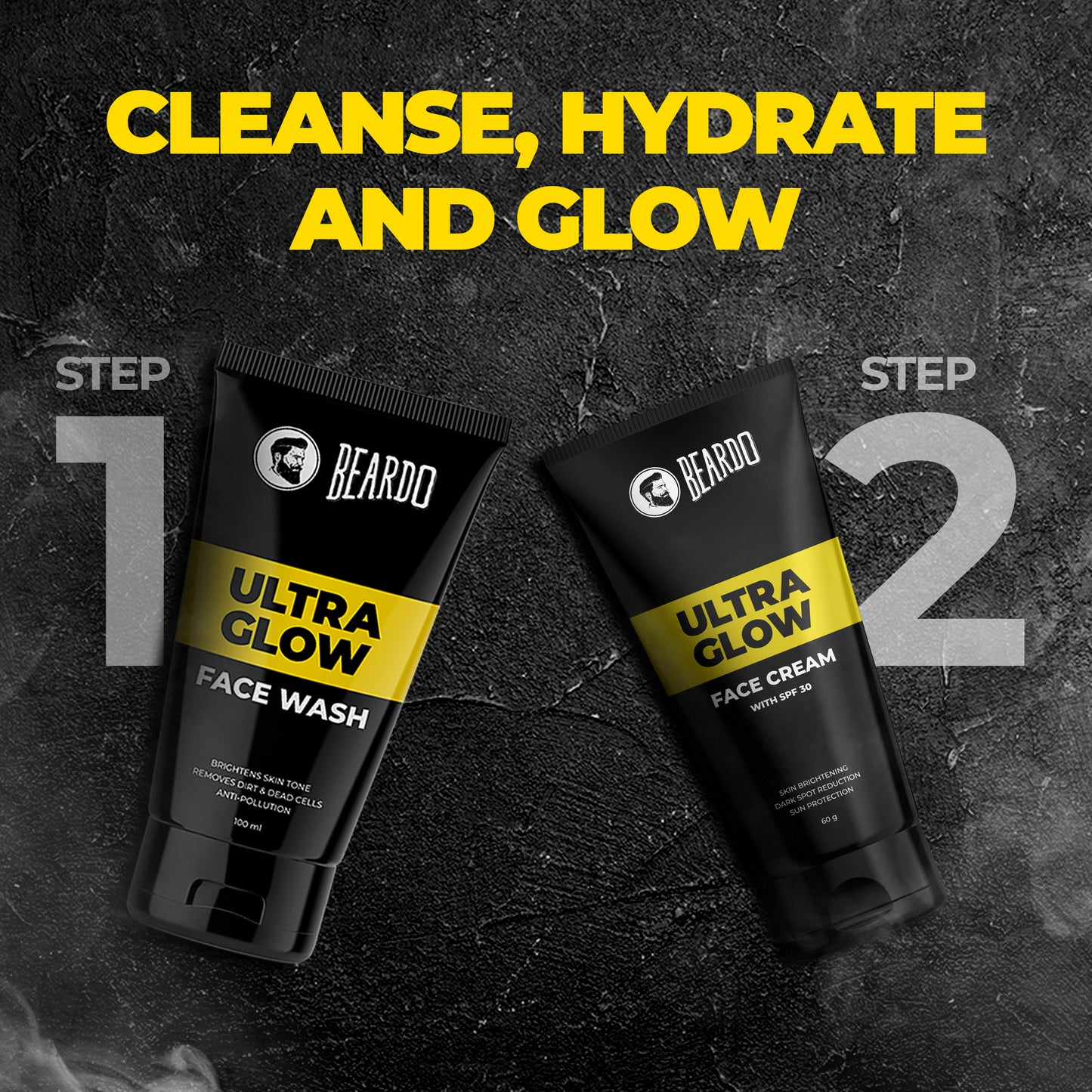 Go with the glow​!
Who says that a clear and glowing skin is a farfetched dream? Your favorite Ultraglow Facewash is now NEW AND IMPROVED which stands out from other ordinary face washes for men. With a uniquely improved formula specially targeted for men's tough skin, it doesn't just remove the dirt and dead cells that gather on your skin all through the day due to pollution but also brightens & balances the natural oils on your skin.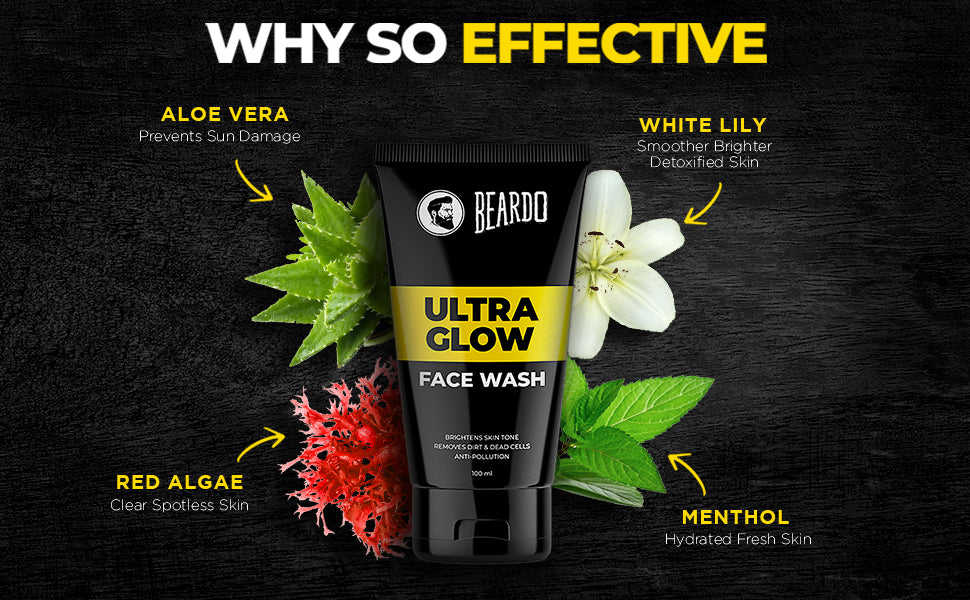 Level up your glow game.
Use Beardo's Ultraglow facewash to cleanse your skin from within. Level up your glow game with ultraglow face cream to with lighter formulation which penetrates deep into the skin. Armed with spf 30- this duo is the answer to your skincare woes!
Product Information
Generic Name: Face Wash Country of Origin: INDIA Marketed by: Zed Lifestyle Pvt. Ltd., 711, Shapath V, S.G. Road, Prahlad Nagar, Ahmedabad, Gujarat – 380015 Manufacturer: HCP Wellness LLP, 233, Maha Gujarat Industrial Estate, Opp. Mangalam Packaging, Moraiya- 382213, Gujarat, India Best Before: 24 months from date of manufacture
You may also like
Regular price

M.R.P

₹550

Sale price

₹399

Unit price

per

(Inclusive of all taxes)