Regular price
M.R.P
₹750
Sale price
₹599
Unit price
per
(Inclusive of all taxes)
21%

OFF
Helps Reduce Patchy Beard and Evens Growth

Triggers Inactive Hair Follicles and Stimulates Growth
 Improves Blood Flow for Faster Growth With 540 Chromium 0.5mm Microneedles
Deeper Absorption of Growth Oil
Generic Name: Beard Tools
Country of Origin: INDIA
Marketed by: Zed Lifestyle Pvt. Ltd., 711, Shapath V, S.G. Road, Prahlad Nagar, Ahmedabad, Gujarat – 380015
Manufacturer:EComm CTS- 180, Ganesh Chowk, Kandivali West, Mumbai- 400067
Best Before: 730 Days from date of manufacture
Check estimated delivery date
How To Use
Horizontally
Roll the activator horizontally first in a left to right motion​
Diagonally
Roll the activator diagonally ​
Vertically
Latly, roll the activator in a up-down motion. Continue the process for only 2 mins once, every 2 days​
Frequently Asked Questions
How often should I use the Activator?​
If you are using the Beard Activator for beard, use twice a day before application of Beard Growth Oil​
Can I share the Activator?
The Activator acts as a microneedle, and pokes your skin and comes in contact with the blood vessels in your skin. Therefore, you should strictly not share the Activator with anyone else to prevent infection.​
Is using Activator painful?​
It is generally not painful, you might experience slight pricking sensation on the scalp, which is normal. You should not apply too much pressure while using the Activator.​
Does the Activator make me bleed?​
There will be very slight bleeding but it can also be because you are applying too much pressure. Do not worry, slight bleeding is very common and stops soon. Only apply mild pressure.​
How to clean the Activator?​
To clean the Derma Roller for Hair (Activator), you require using an alcohol agent. Sterilize it with an antiseptic agent before and after using​
Can I use it everyday?
If you like to style your hair everyday, Beardo Stronghold Clay wax is a versatile and safe product for regular use.
What is Activator made of?​
Needles - Titanium Alloy​Body - Plastic
View full details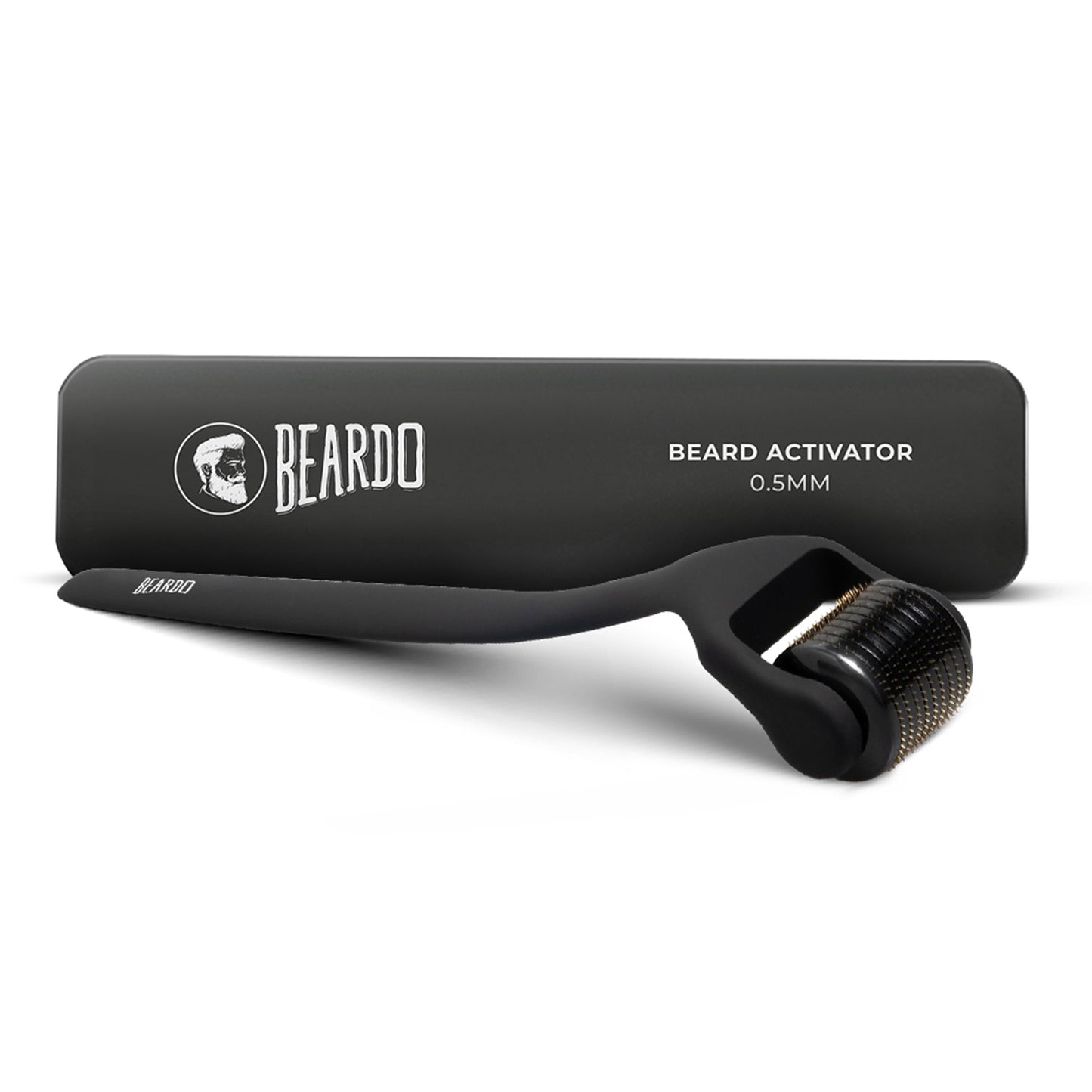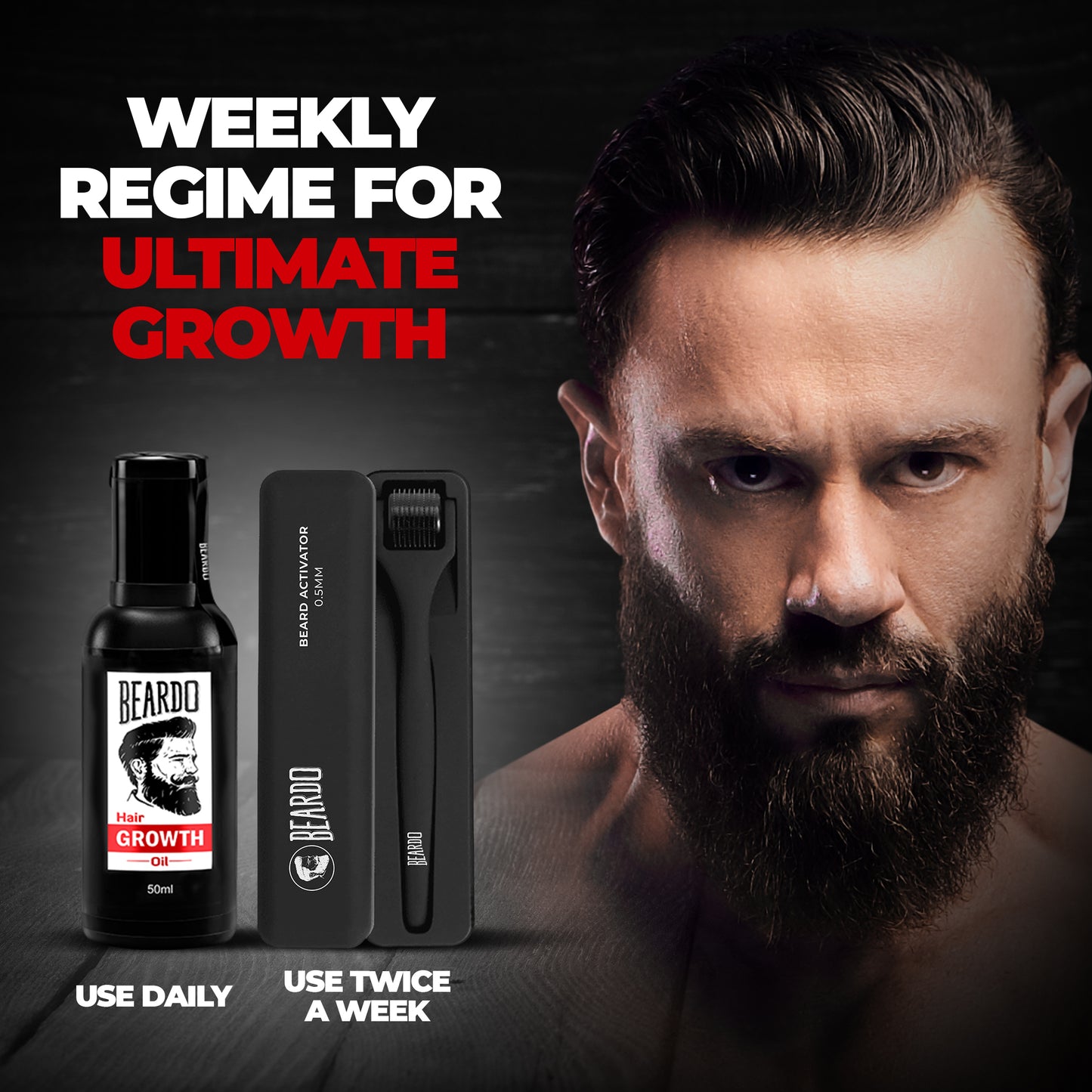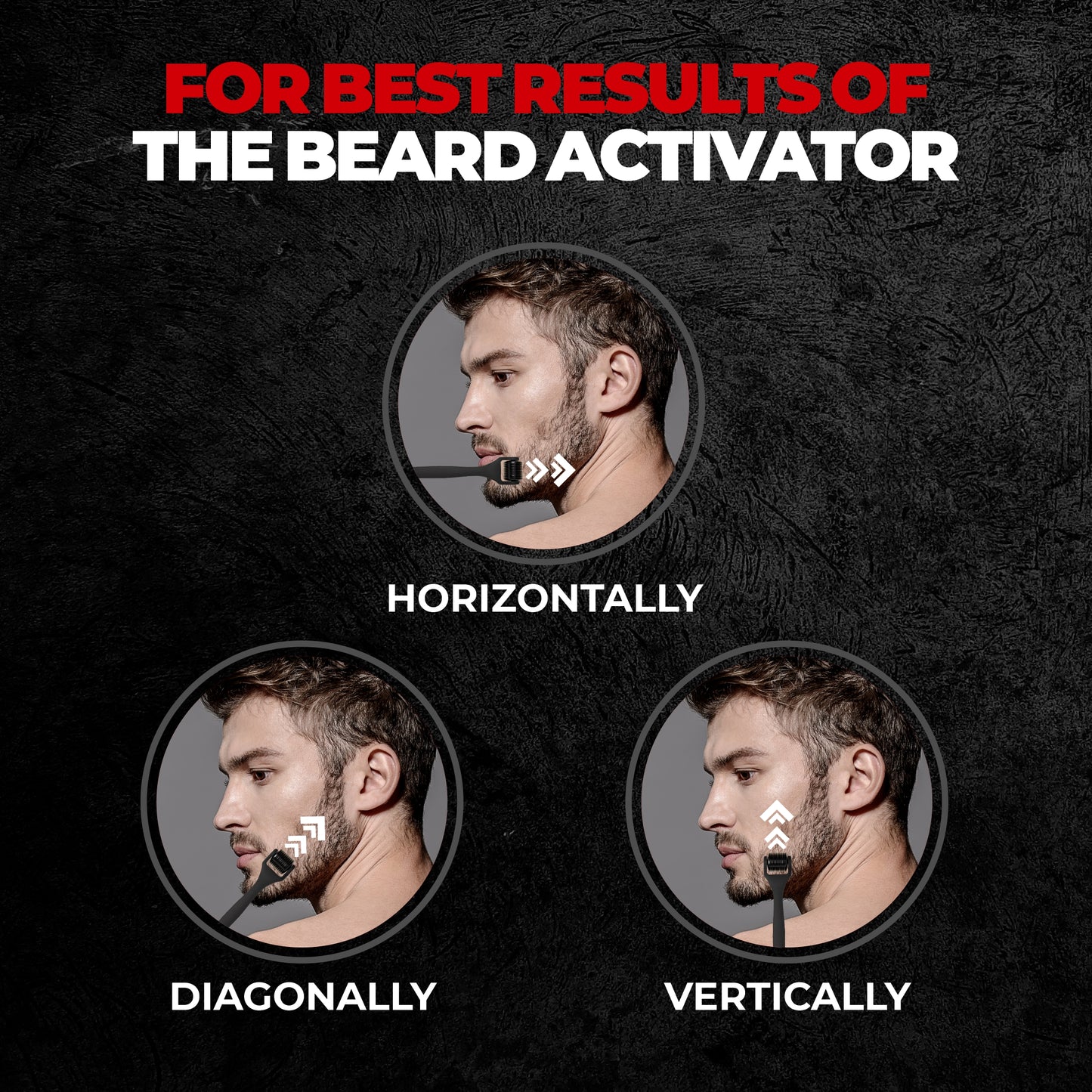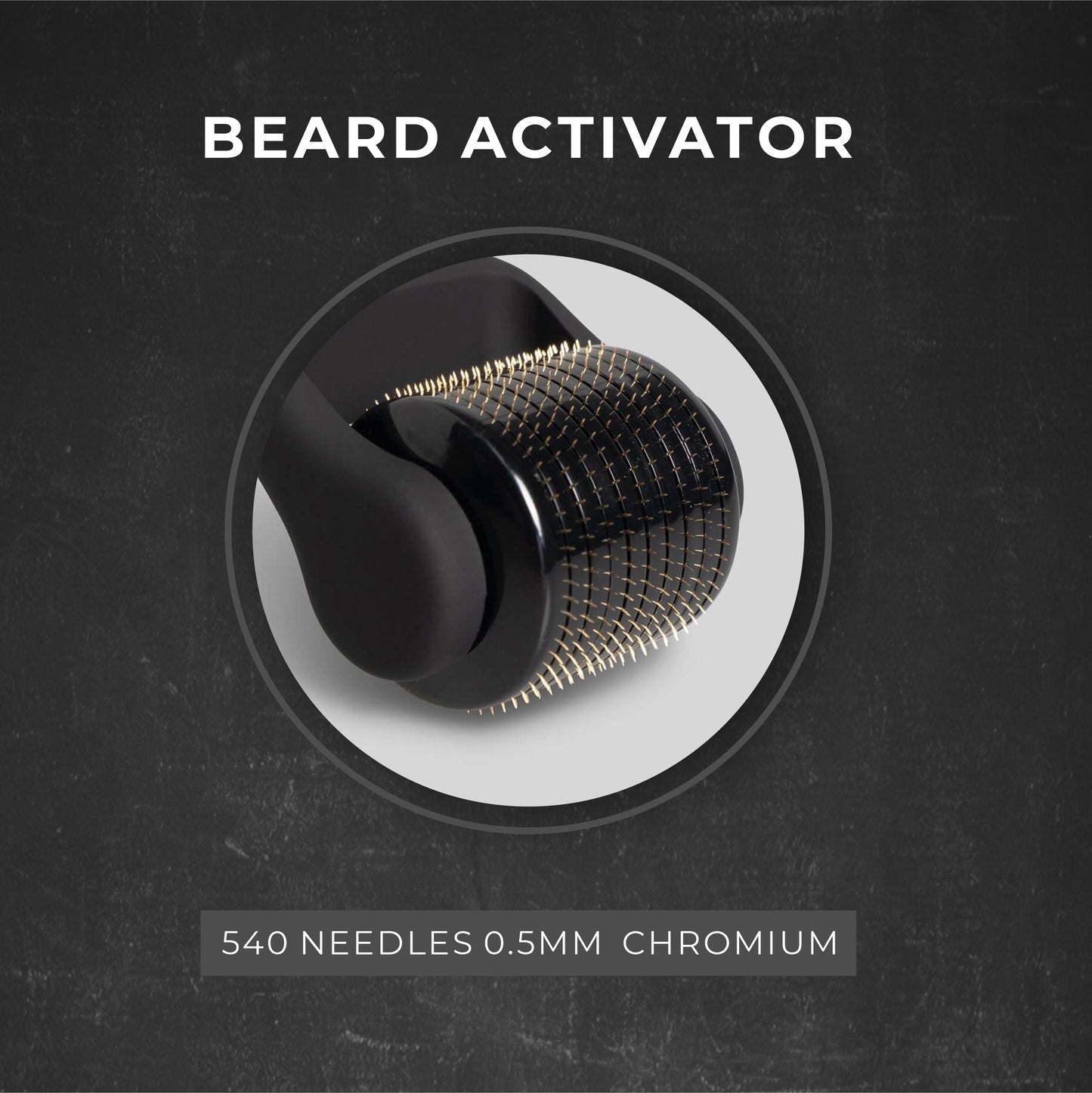 Growth Mode: ACTIVATED!
From the Male Grooming Experts, this is not just some magic way to grow a beard. Infact, the Beard Activator (Derma Roller) is designed on the mechanism of micro-needling which causes tiny abrasions on the area of growth to facilitate better blood circulation, stimulates inactive hair follicles and allows for better penetration of the Beard and Hair growth oil. Who better to understand beards and men than BEARDO?
How does it work?
The Beardo Beard Activator is equipped with a head of 540 Chromium 0.5 mm micro-needles which cause tiny abrasions on the skin under the area of growth. This helps to increase blood flow to the area, trigger inactive hair follicles and allow for deeper absorption of growth oil, all culminating in faster, more even growth of your beard! For proper use of the activator: Step 1- Use horizontally in a left to right motion S tep 2 – Use diagonally Step 3 – Use vertically in an up and down motion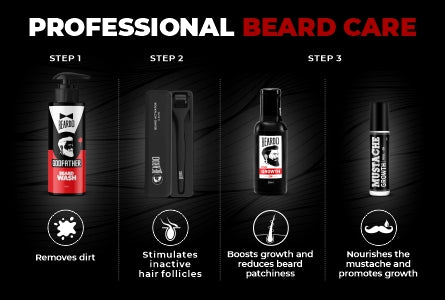 Get that Growth ON! ​
Beard growth is not just an overnight change but a journey. Beardo recommends the Don Beardo Growth Pro kit which is a robust 4 step regime for all-round growth. Step 1: Godfather Beard wash to thoroughly cleanse the beard and the skin under the beard. Step 2: Beard Activator Derma Roller with a metal head of 540 0.5mm chromium needles which stimulate inactive hair follicles and improves blood circulation to the area of growth. It also creates micro-abrasions which help in better absorption of the beard growth oil. Step 3: Hair and Beard Growth Oil made of natural ingredients which promotes beard growth by boosting DHT and testosterone. Step 4: Mustache growth roll on in an easy to apply format which also helps to promote moustache growth. The micro needles penetrates just deep enough to alllow better absorption of growth oil and boost blood circulation. It also stimulate cell turnover and improve scalp circulation, which helps growth of new hair follicles. ​
You may also like
Regular price

M.R.P

₹750

Sale price

₹599

Unit price

per

(Inclusive of all taxes)

Regular price

M.R.P

₹245

Sale price

₹245

Unit price

per

(Inclusive of all taxes)

Regular price

M.R.P

₹250

Sale price

₹250

Unit price

per

(Inclusive of all taxes)

Regular price

M.R.P

₹299

Sale price

₹299

Unit price

per

(Inclusive of all taxes)