Compact styling tool for men
Beard styling on the go
Precision combing
Retains natural oils
Generic Name: Beard Tools
Country of Origin: INDIA
Marketed by: Zed Lifestyle Pvt. Ltd., 711, Shapath V, S.G. Road, Prahlad Nagar, Ahmedabad, Gujarat – 380015
Manufacturer:Fedora Craft 152, 1st Floor, Satyam Mall, Opp. Mansi Tower, Satelite, Ahmedabad- 380015, Gujarat
Best Before: 730 Days from date of manufacture
Check estimated delivery date
View full details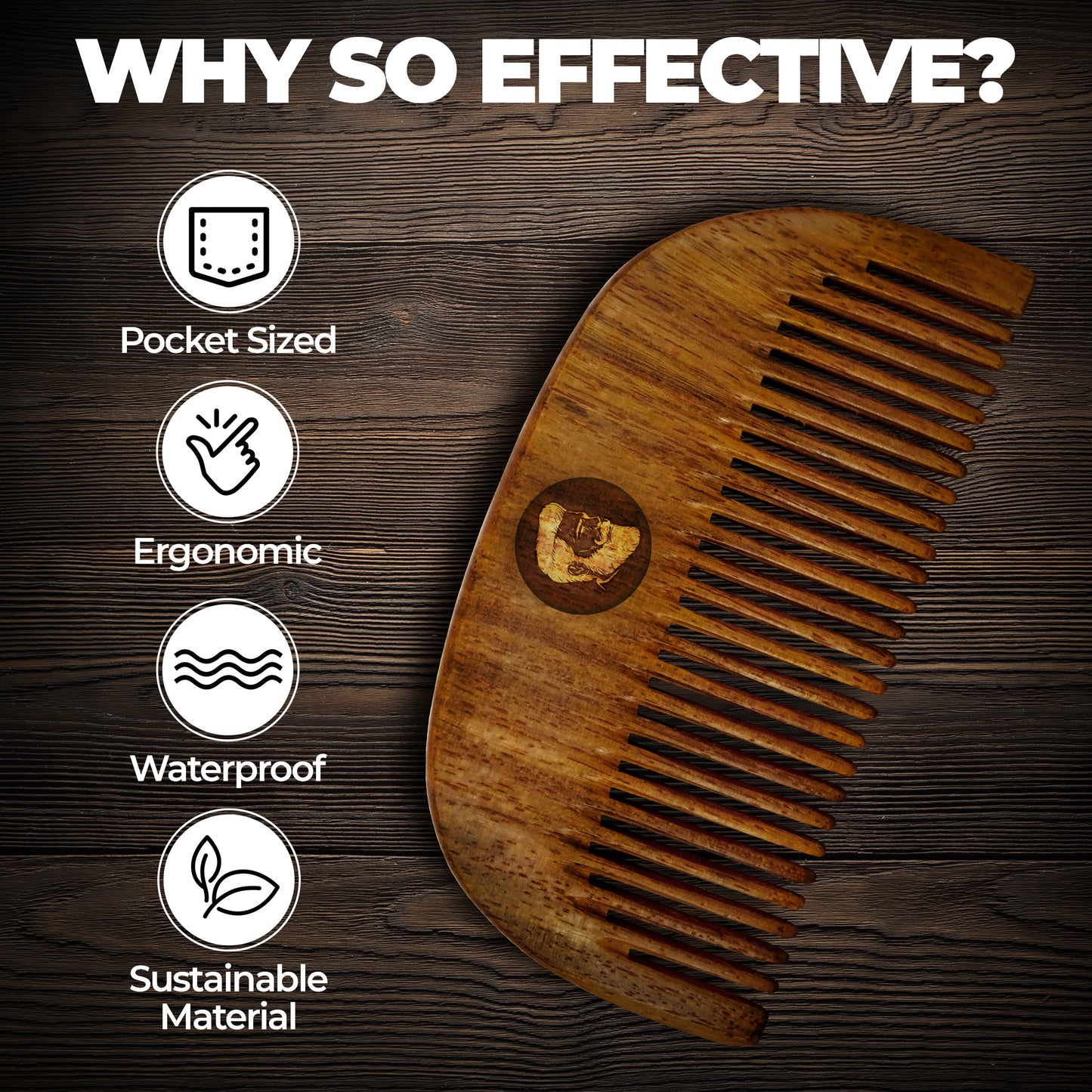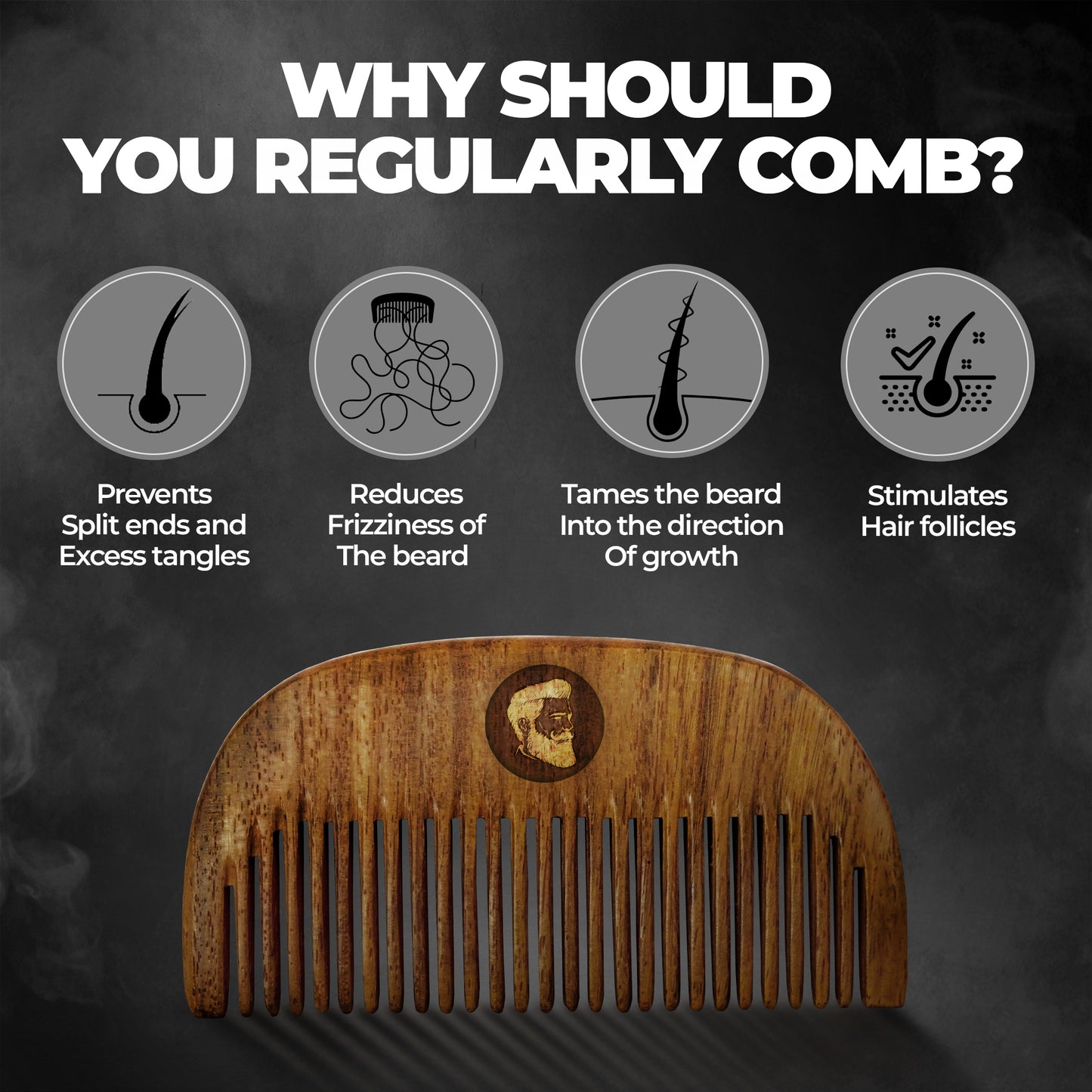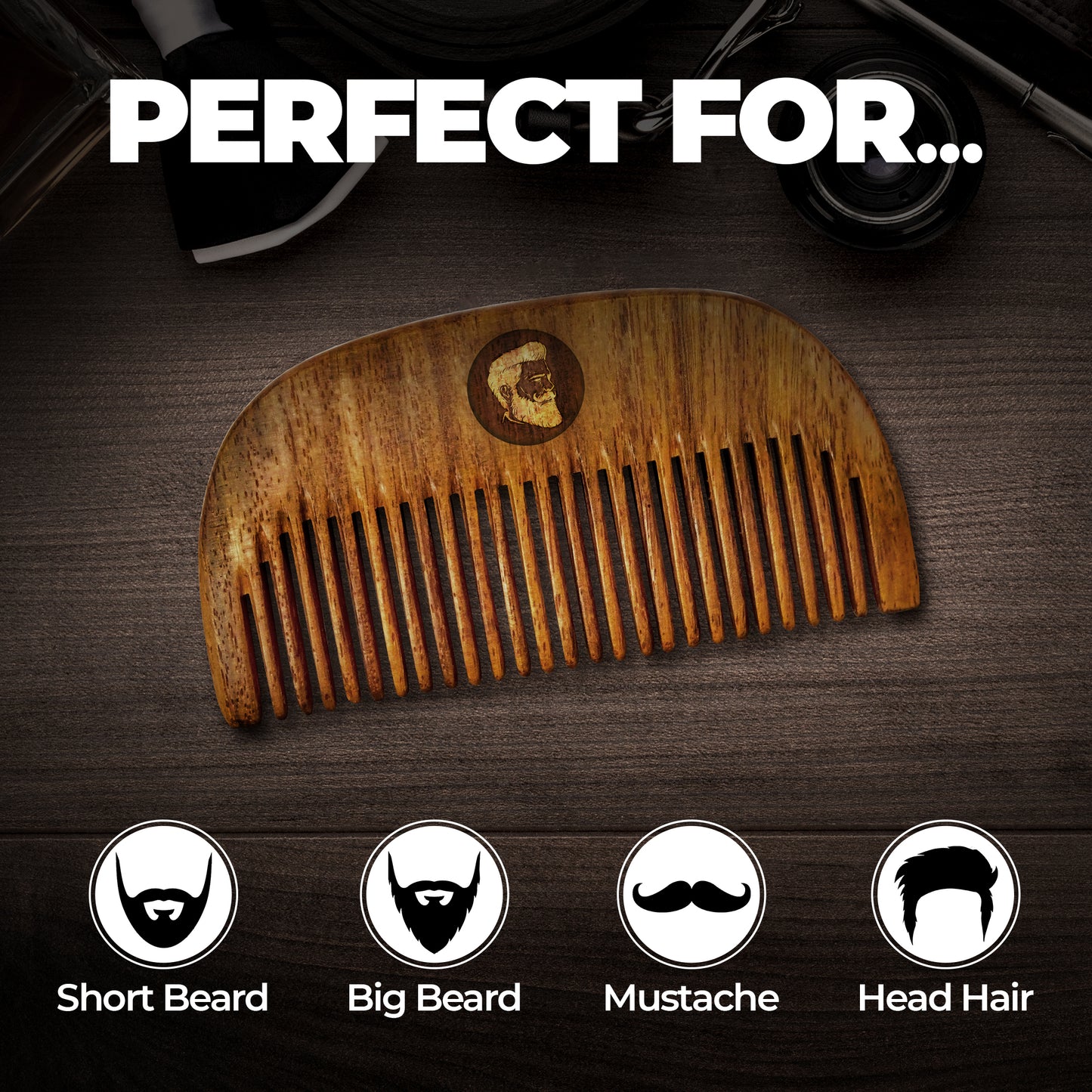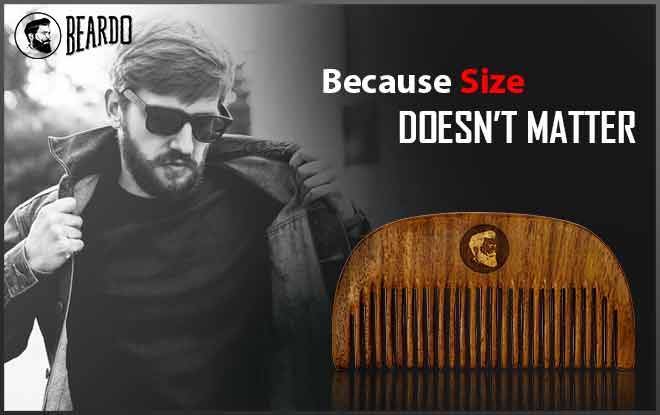 A Compact Grooming Tool for the Man on the Go!
It can become a real hassle sometimes, as a man, to worry about grooming, there is just so much to do. Beardo knows this struggle too well, which is why we created the compact sheesham beard comb for men. It is easy to carry around with you and has several benefits for your skin and hair as well. Whip out the compact beard comb and groom your beard on the go, it's every man's personal little helper!
Beard Comb for On the Go Beard Styling
Sheesham is also known as Indian Redwood. The great thing about it is that it provides protection against the environment as it has natural regenerative properties. Not only does the compact sheesham comb help you style your beard hassle-free, but its pocket-size enables you to use it anywhere and at any time! The smaller beard comb adds details to your hair which are hard to achieve with a full-sized comb.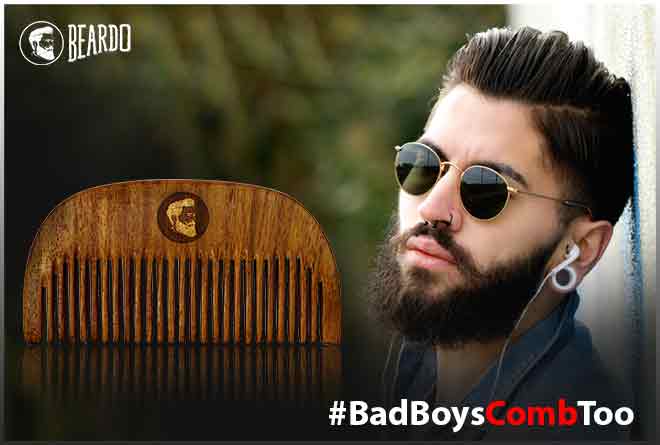 Grooming on the Go!
From a long list of Beardo Hair and Beard Grooming Products comes the fantastic grooming device that is the Compact Sheesham Beard Comb., Beard Combs by Beardo work best with a nice oil massage for hair. These combs untangle hair and prevent split-ends, making sure your mane is well taken care of. Be sure to use it with our Beardo Beard & Mustache Wax for nailing all suave looks!, and As for your beard, what better way to style it than with a compact all-rounder comb? Get in there and make sure each hair is exactly the way you want it. Precise styling for a precious beard!
Product Information
Generic Name: Comb, Country of Origin: INDIA, Marketed by: Zed Lifestyle Pvt. Ltd., 711, Shapath V, S.G. Road, Prahlad Nagar, Ahmedabad, Gujarat – 380015, Manufacturer: Fedora Craft, 152, 1ST FLOOR, SATYAM MALL, OPP MANSHI TOWER, NEAR KAMESHWAR SCHOOL, SATELITE, AHMEDABAD - 380015, and Best Before: 24 months from date of manufacture