Regular price
M.R.P
₹1,800
Sale price
₹1,620
Unit price
per
(Inclusive of all taxes)
10%

OFF
Includes: Godfather Beard Oil (30ml), Godfather Beard Wash (100ml) & Godfather Perfume (100ml)
Prevents dryness & flakiness
Helps remove dirt
Strong & long-lasting
Check estimated delivery date
View full details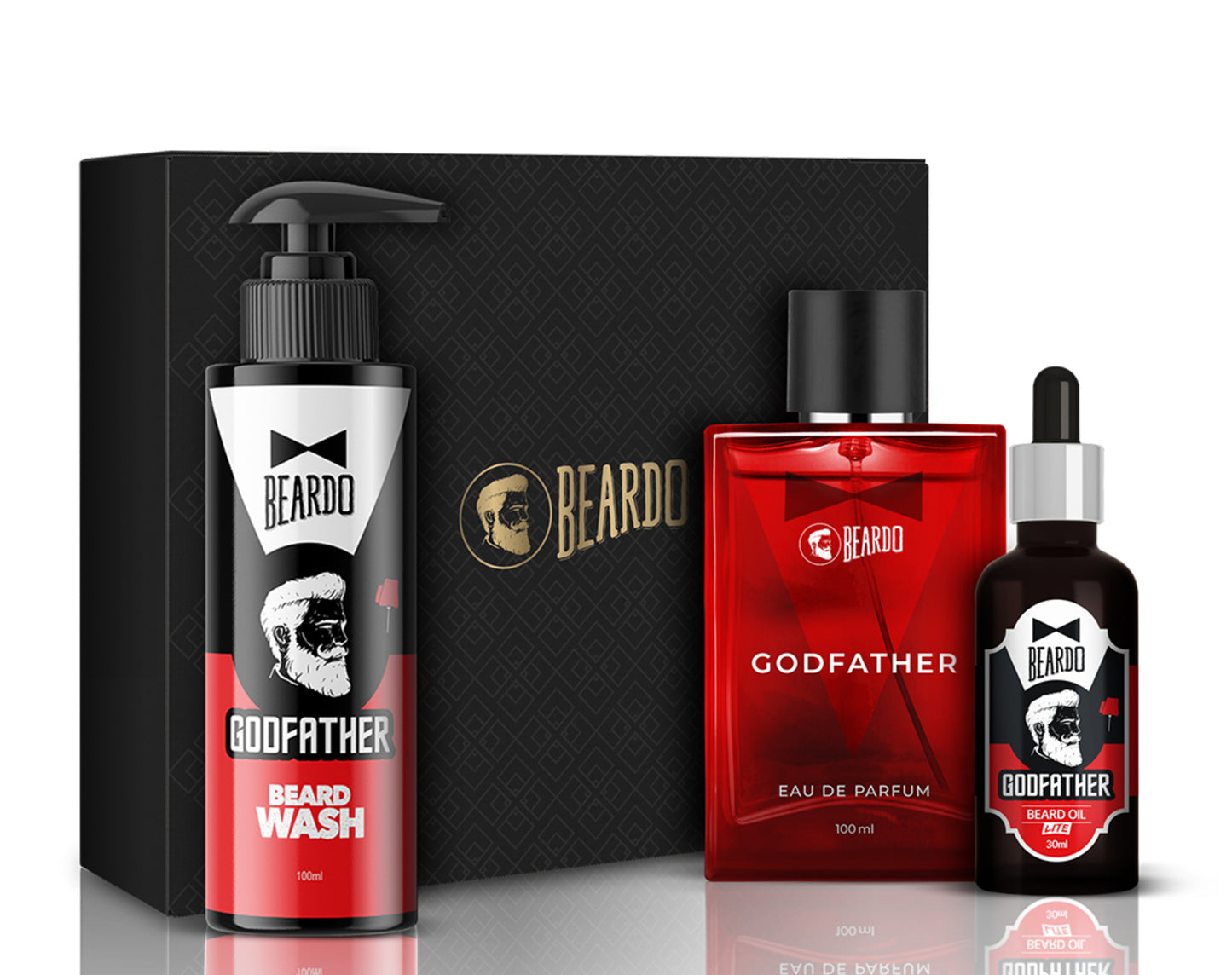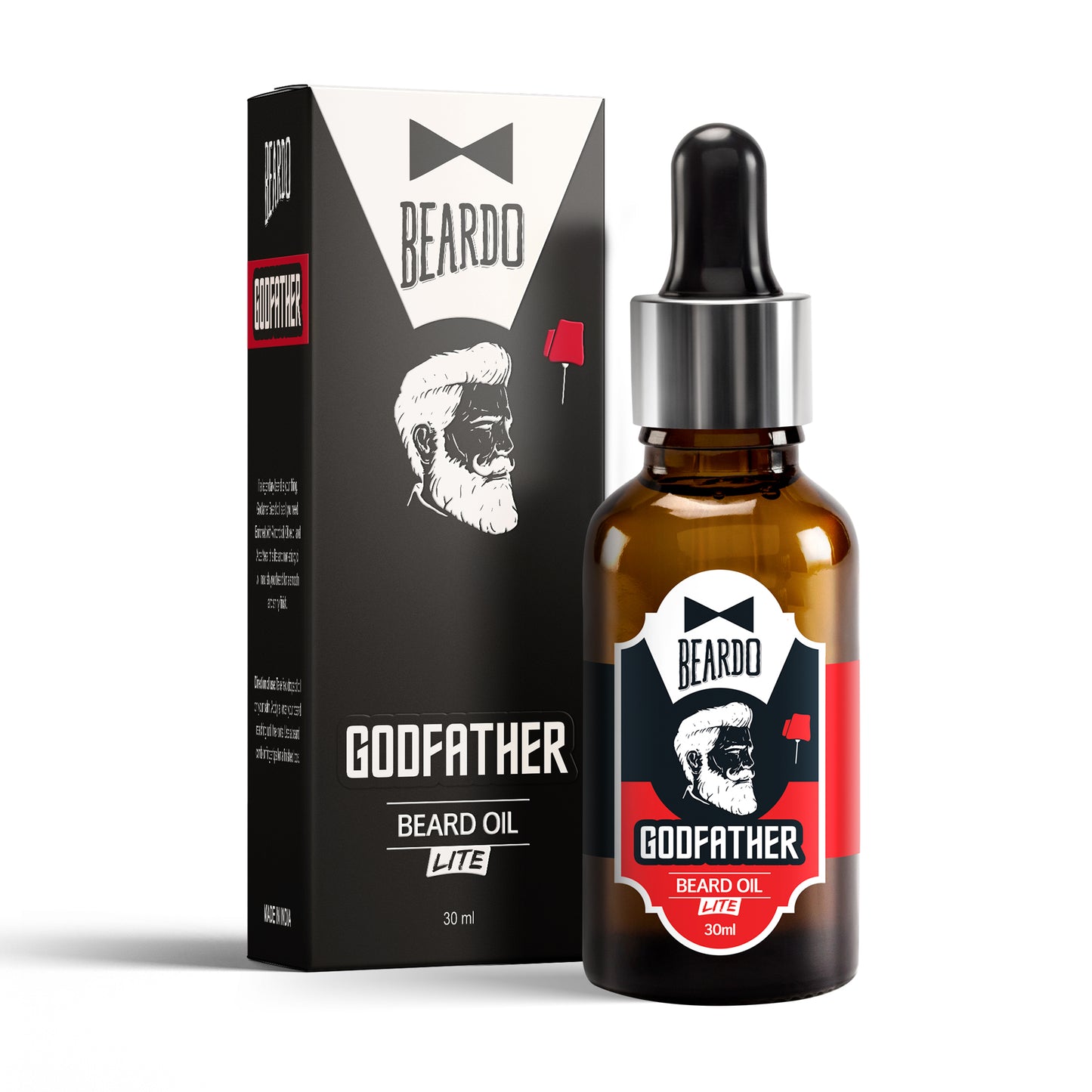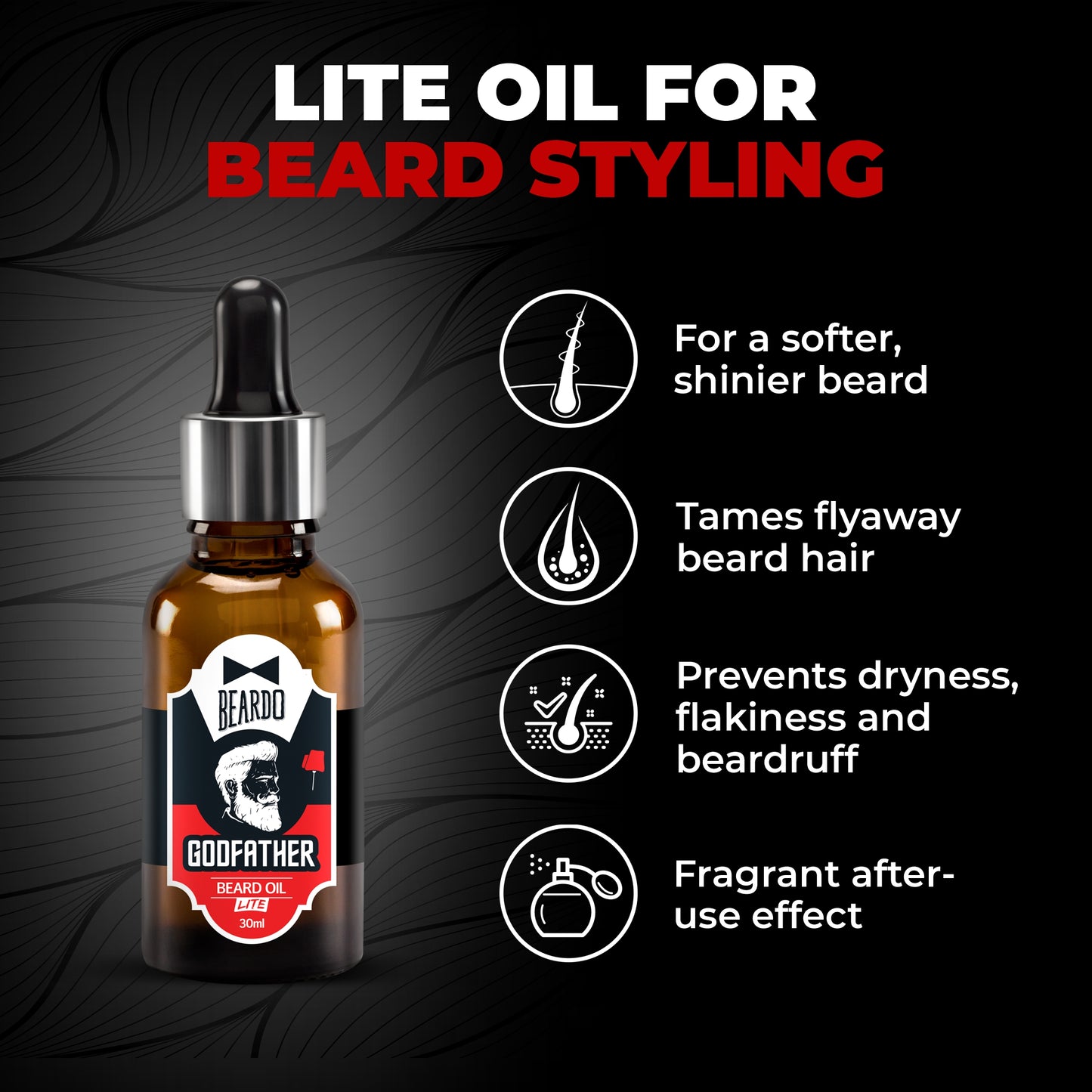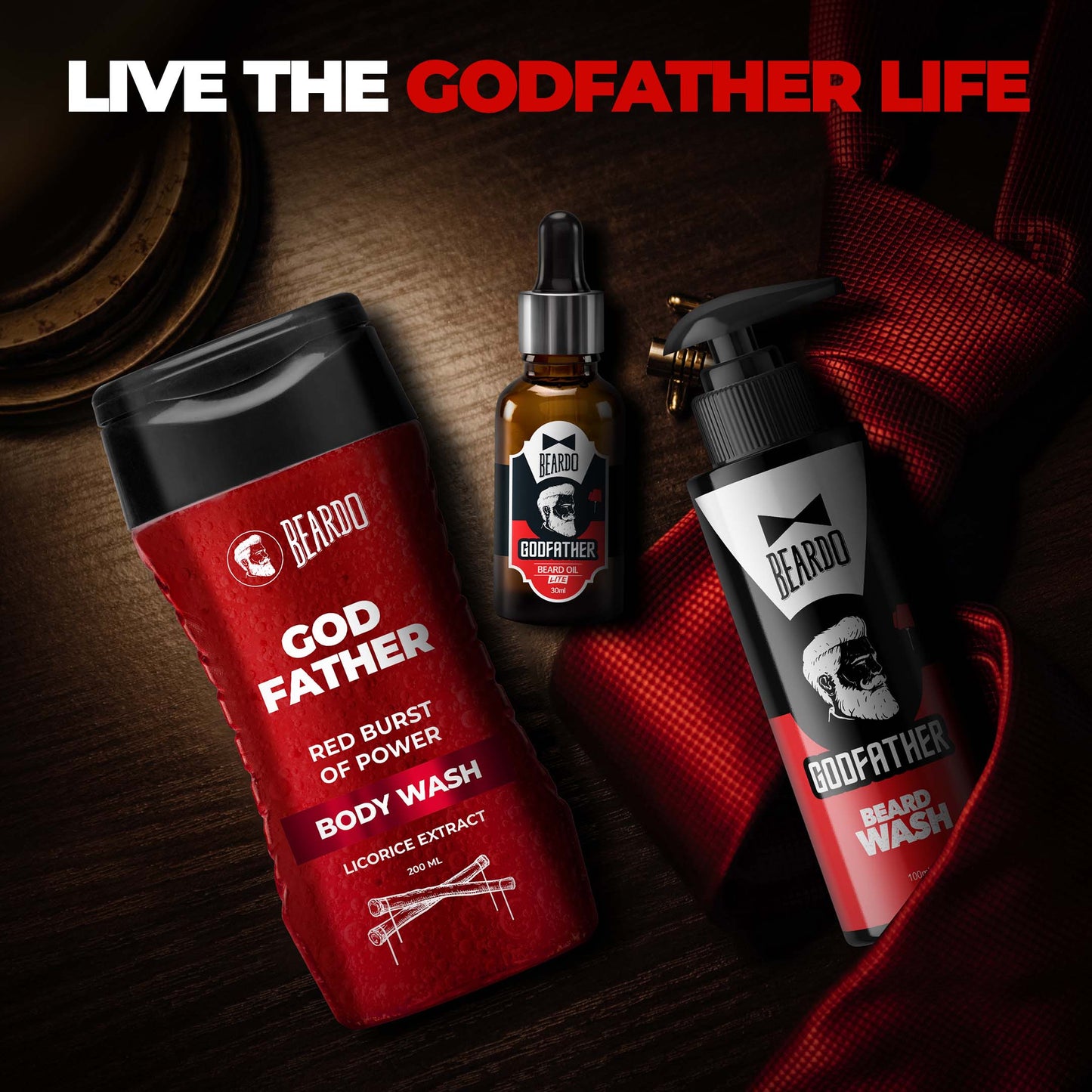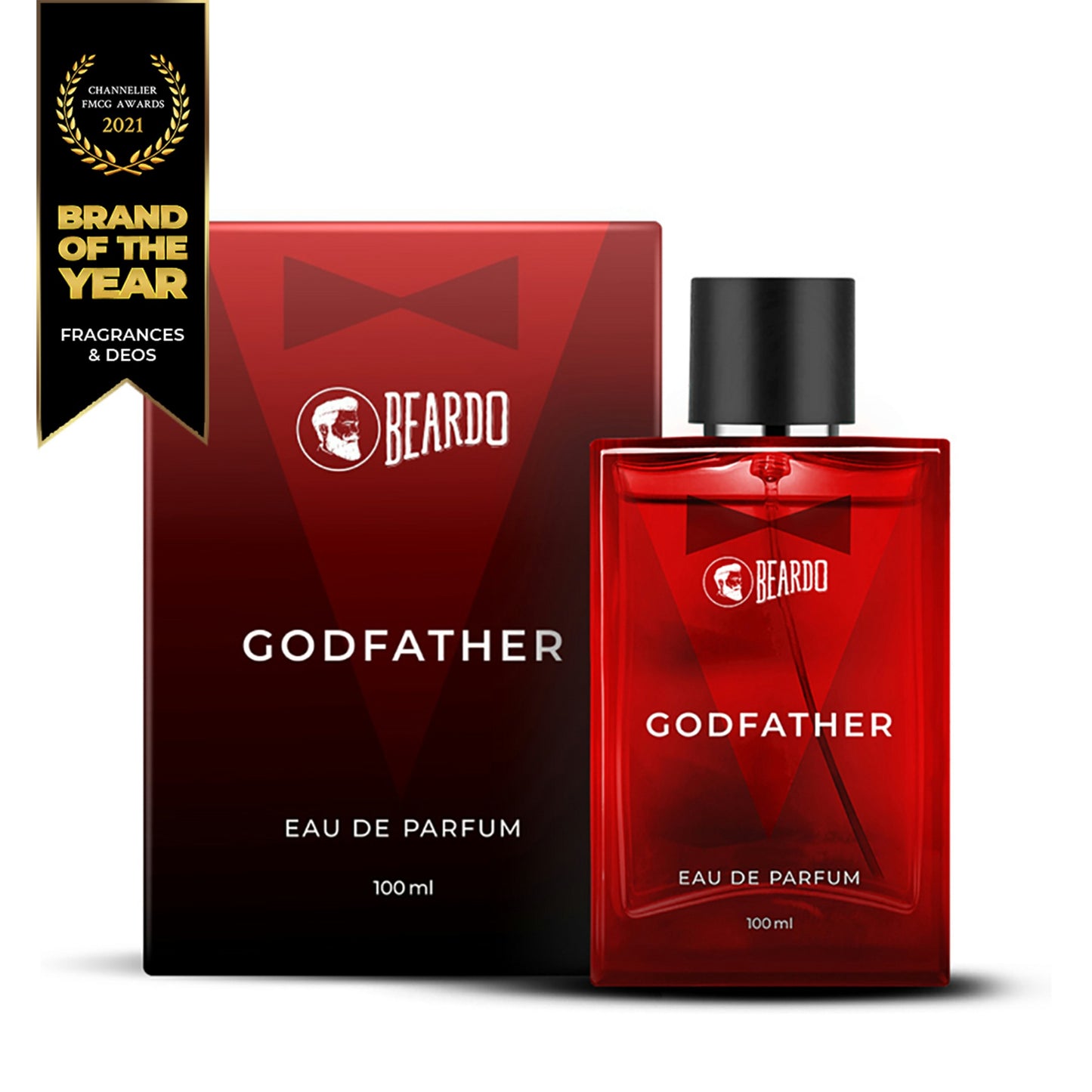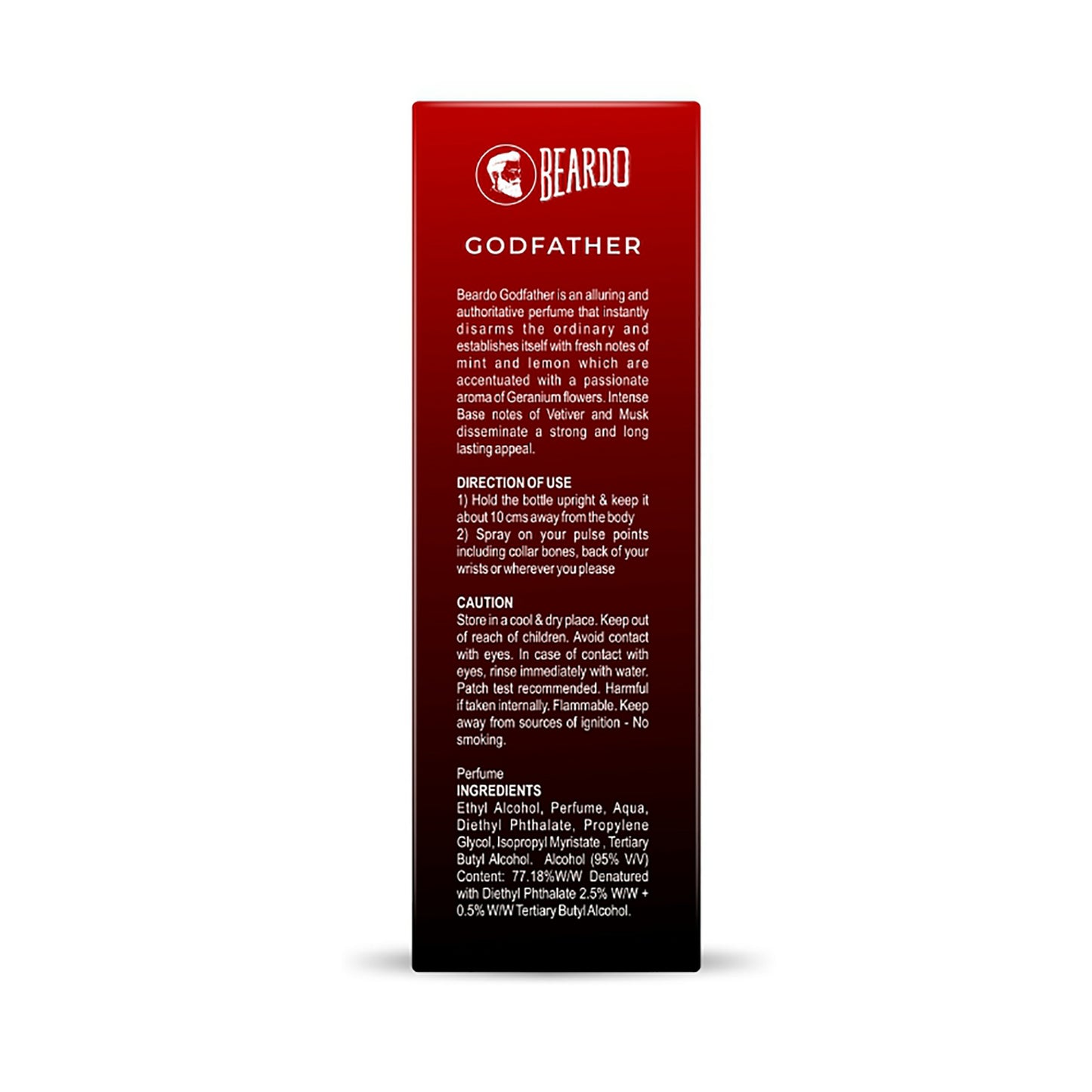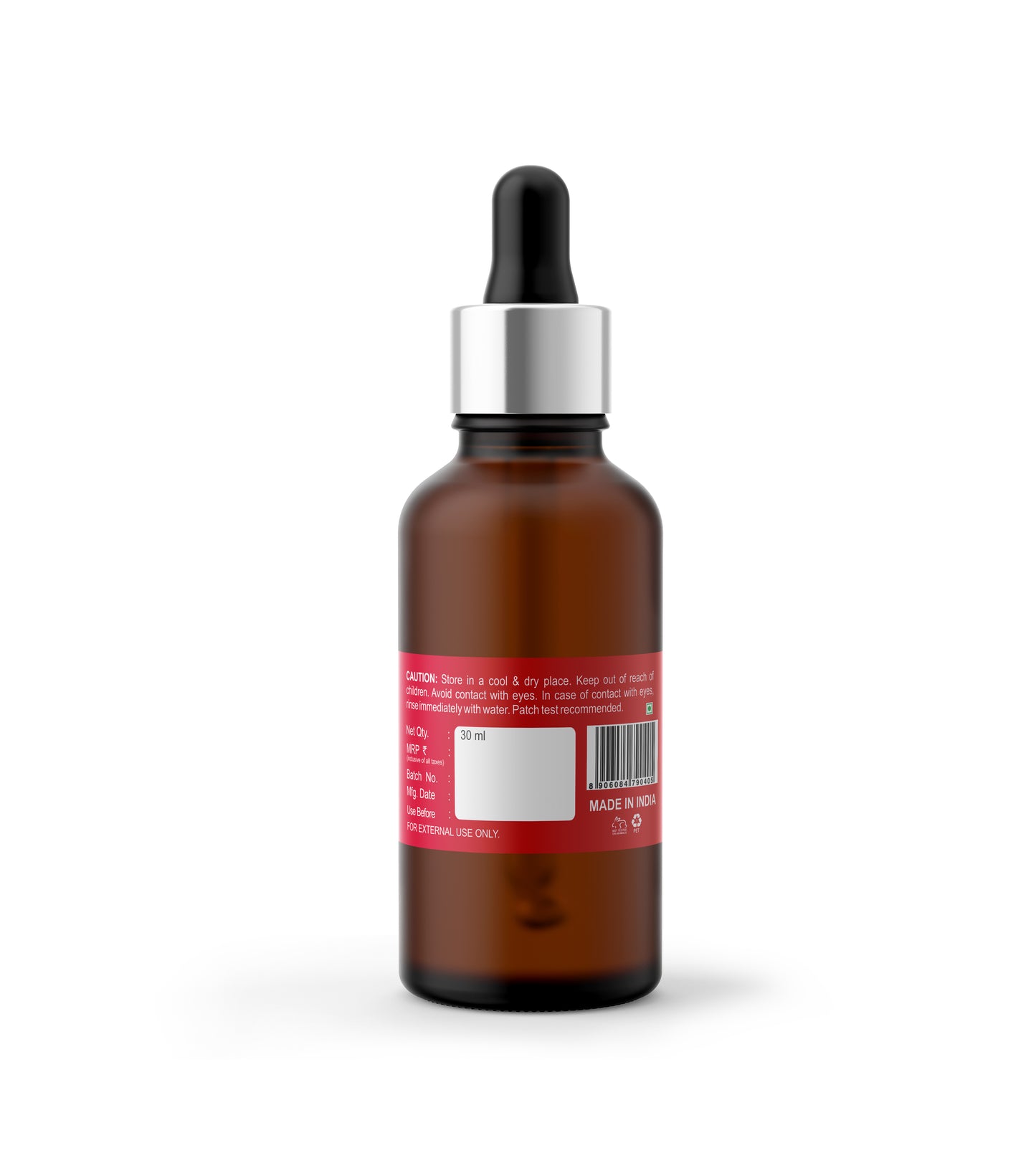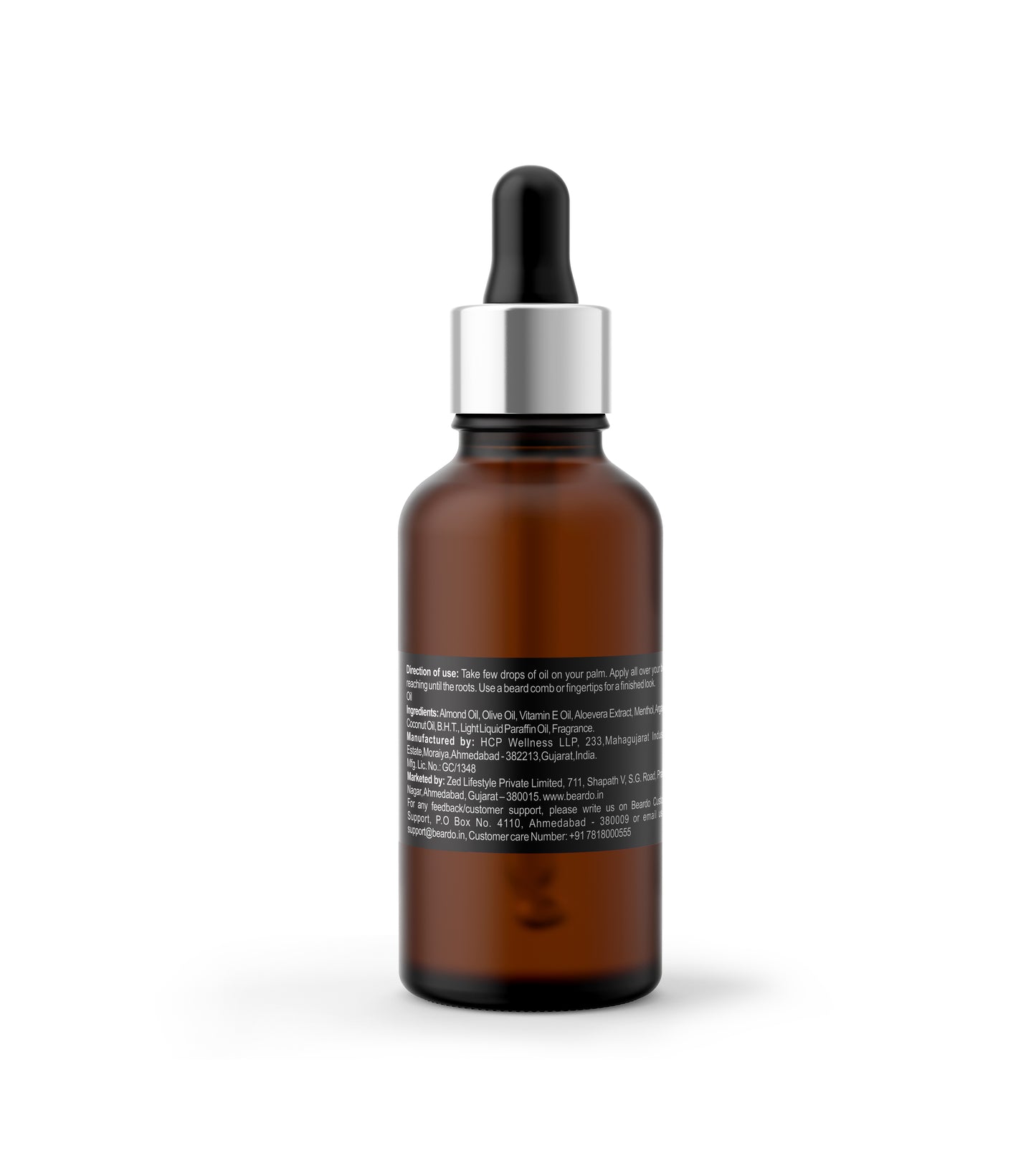 Be the Godfather of beards
If you want your beard to have that neat ana sleek look, Beardo's Godfather Beard Oil is your answer. It not only makes you feel like a million bucks, but also prevents dryness and itchiness. Made with a non-greasy combination of Aloe vera extracts, Olive oil and Almond oil, this lite oil will keep the beard soft, moisturized and nourished. Whatever your look may be, your sleek beard will add more style to it, we bet! What's more? Beardo Godfather Beard Oil has a fragrant and non-greasy formula making it a truly best beard oil for men. You cannot go wrong when it comes to your beard. Grow it like it is your most precious possession in the world! With Beardo Godfather Beard Oil having a lite and fragrant formula, use it everyday to unleash that Beard-God in you.
Beards are a Man's Best Friend!
Beardo Godfather Beard Wash is the father of all beard products! It makes an offer you just cannot refuse! Combined with the goodness of avocados and glycerine, it provides your beard a smooth and refreshing look for multiple timeless facial hairstyles. You wouldn't want your beard to get spoilt by the pollution, would you? Use Beardo Godfather Face Wash and groom your beard in suave.
Begin your rule​
Be prepared to captivate the senses of one and all with the powerful enigma of Beardo Godfather EDP. Beardo Godfather perfume has an alluring and authoritative appeal that instantly overshadows ordinary perfumes. It is a fine concoction of mint and lemon along with an intense and passionate aroma of Geranium flowers and base notes of Vetiver and Musk, which isn't just strong and long-lasting but also irresistible.​